Back
The Coffee Chronicles: Sip and Savour Vietnam's Cà Phê Legacy
In Vietnam, coffee isn't just a beverage; it's a way of life. At Four Seasons Resort The Nam Hai, guests are invited to embark on a journey that is as rich as the brew being celebrated. Dive into the intoxicating flavours of Vietnamese coffee with the immersive Nam Hai Coffee Tasting, which brings to life the unique coffee-drinking customs of local residents.
Unlocking the Secrets of Vietnamese Brew
Every Wednesday afternoon, the breezy terrace by the Reflection Pool transforms into a sanctuary of taste and tradition. As the shimmering waters reflect the azure sky and surrounding lush greens, the stage is set for guests to discover the vibrant tapestry of Vietnamese coffee.
Where Coffee is Life
From street-side carts to trendy cafes, coffee is an inextricable part of the Vietnamese landscape. This ubiquitous drink is more than a caffeine shot; it is an opportunity to embrace bà tám, the art of congregating to exchange news and share stories. The open-air cafes, lined with tiny stools along bustling streets, offer a glimpse into the heart of Vietnam.
A Taste of Vietnam
Vietnam is the world's second-largest coffee exporter, with the fertile highlands of Dak Lak serving as the primary coffee-producing region. Vietnamese coffee relies on the robusta bean, known for its elevated caffeine levels, which impart an intense and slightly bitter flavour profile.
To balance the intensity, locals add condensed milk as a sweetener. This tradition traces its roots to wartime hardship when milk was a scarce luxury and refrigeration a distant dream. Thanks to its remarkable shelf life at room temperature, condensed milk allowed people to enjoy their beloved brew despite limited resources. Even today, this time-honoured ingredient continues to add its one-of-a-kind richness to every cuppa.
A Slow Brew Tradition
Traditional Vietnamese coffee is prepared with a drip-by-drip phin filter, encouraging visitors to slow down and savour the moment. This beverage is all about the journey, not the destination, and is best enjoyed at a leisurely pace throughout the day.
A Cultural Experience to Remember
The Resort offers an interactive coffee tasting that immerses visitors in the camaraderie of streetside coffee shops. Once a week, a Coffee Ambassador regales guests with the history and culture of this Vietnamese beverage as they sit on stools around low tables, evoking the local experience.
In a hands-on encounter, visitors also have the opportunity to concoct their own cup of coffee as a team of bartenders guides them through the process, from bean to brew. No barista machines here; it's all about the art of handcrafted coffee.
The tasting menu boasts a selection of locally beloved delights, including:
Vietnamese Iced Black Coffee (Cà Phê Đen Đá): a bold and refreshing brew
Coffee with Milk (Hot or Cold) (Cà Phê Sữa): a smooth and milky indulgence
Vietnamese Drip Coffee (Cà Phê Phin): a sensory journey through every drop
Responsible Sips and Delicious Choices
From farm to cup, the Ethical Cup menu reflects The Nam Hai's commitment to responsible sourcing, with all beans procured from Rainforest Alliance Certified farms in Vietnam. This sustainable approach helps preserve biodiversity and support the livelihoods of local farmers. Whether guests prefer dairy or plant-based milk options (oat, soy, and almond), each aromatic coffee is crafted with care and served with a touch of environmental consciousness.
Signature Vietnamese Specialties
While at The Nam Hai, guests can explore an even wider range of signature Vietnamese coffee specialities. Served with a tropical twist on tradition, delectable choices like Ca Phe Trúng (egg coffee) and Cà Phê Dừa (coconut coffee) are available daily at Cafe Nam Hai. The menu also offers classic brews to cater to every palate.
At Four Seasons Resort The Nam Hai, Coffee Tasting, tradition, culture and the art of coffee converge to create an unforgettable experience. It's a taste of Vietnam that lingers, long after leaving these shores.
Visit the Resort's website to learn more about Coffee Tasting at Four Seasons Resort The Nam Hai.
---
---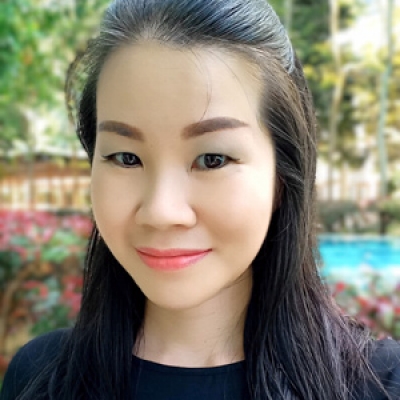 Linda Goh
Director of Public Relations and Communications
Block Ha My Dong B, Dien Duong Ward
Dien Ban Town, Quang Nam Province
Vietnam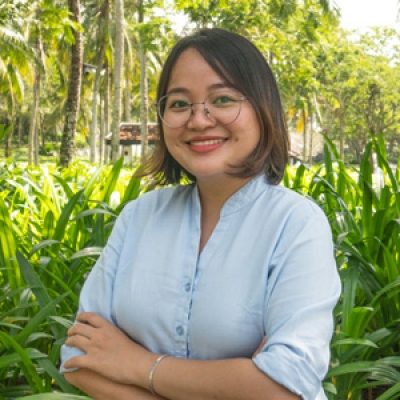 Quyen Pham
Public Relations and Communications Executive
Block Ha My Dong B, Dien Duong Ward
Dien Ban Town, Quang Nam Province
Vietnam
---
Four Seasons Resort The Nam Hai, Hoi An, Vietnam
PRESS KIT

Visit Four Seasons Resort The Nam Hai, Hoi An, Vietnam Website