Back
Incredible Experiences That Make Four Seasons Resort The Nam Hai a Family Favourite
A world of wonder and discovery awaits families at Four Seasons Resort The Nam Hai, Hoi An, nestled along the fabled coastline of central Vietnam. Create the memories of a lifetime as you foray into local traditions and find new ways to connect with each other.
Draped in breezy serenity, the all-villa Resort opens doors to culturally vibrant experiences for all age groups. Each day brings new possibilities, from the meditative to the exhilarating. Script an extraordinarily enriching family adventure at this award-winning beachfront retreat.
For Young Explorers, with Compliments
With a variety of complimentary offerings, young guests can engage with Vietnamese culture in exciting and meaningful ways. At Chuon Chuon Kids Club, complete with a wading pool, trampoline, jungle gym and sandbox, kids ages 4-12 can immerse in local crafts and games under the careful supervision of Four Seasons attendants, leaving parents free to enjoy some well-deserved "me time" at the Spa or by the tranquil Adult Pool.
A newly introduced Scavenger Hunt takes little ones on a thrilling trail across the Resort, with a surprise gift waiting at the end. Or head to Ha My Beach to collect seashells, then use them to decorate photo frames and jars – the perfect Four Seasons souvenir to take back home. Teens, meanwhile, can spend hours of fun at the Youth Club, from invigorating table tennis matches to skilful games of pool.
Step into a zone of tongue-tickling joy at the Junior Cooking Academy, where young guests can explore new flavours and nurture their culinary creativity. Use fresh ingredients from the Resort farm to make goodies like mini banh mi and fruit summer rolls, and decorate cookies and cupcakes with colourful flair.
For the Entire Family, with Compliments
Parents and kids can also experience local traditions together, with complementary cultural activities suitable for all age groups. Learn the heritage art of candle-making, hand-craft vibrant Hoi An lanterns from paper, and paint unique patterns onto Tuồng masks, originally used in classical Vietnamese theatre.
On Saturday evenings, join local team members for Thắp Nến, a beautiful candle-lighting ceremony that holds a special place in the hearts of the Vietnamese. As day turns to night, light candles to pay homage to ancestors and soak in the unique spiritual energy of the region.
Also on the calendar: the fine art of coconut cutting. Meet the most agile members of the Four Seasons team, who take care of the Resort's 4,500 coconut palms. Marvel at their nimble climbing, harvesting and cutting skills, then sample a delicious coconut straight from the tree.
At the Spa, learn to make a ginger paste, accompanied by fragrant cups of herbal tea. For centuries, ginger has played an instrumental role in local home remedies, prized for its ability to ease nausea, calm the stomach and soothe muscle tension.
Mindfulness activities create space for curiosity, contemplation and connection. Bond as a family with a series of mindfulness challenges: collective meditations, "heart" origami, bedtime storytelling and phone-free meals. All wonderful reminders to enjoy the present together!
Myriad Incredible Moments
Besides complimentary activities, explore a curation of experiences at an additional charge.
Children of the Earth opens a window to wellness for the entire family, with spa treatments designed especially for kids ages 6-12. Feel the healing touch of Earthlight Crystal, or pamper little hands and feet with Branches & Roots. The Heart of the Earth Family Ritual invites parents and kids to strengthen their bond over a therapeutic blend of massage, bathing and crystal sound immersion.
At the Nam Hai Cooking Academy, private cooking classes reveal centuries-old culinary secrets with daily-changing themes, featuring Vietnamese, Korean and Indian recipes. Begin with a visit to the Resort farm to handpick organic herbs, fruits and vegetables, followed by a step-by-step cooking lesson and lunch.
The Resort team can also arrange a private family-style Barbeque Dinner on the beach, or in the comfort and privacy of the villa. Fresh seafood, premium meats and homegrown vegetables are grilled to succulent perfection and served with a rainbow of condiments.
Tune into the rich spiritual resonance of Vietnam with signature rituals. Share in the bliss of the Crystal Singing Bowl Experience, a sound meditation that connects the inner-being with the vibrational energy of singing bowls – a beautiful way to harmonize with each other, and with nature.
A Goodnight Kiss to the Earth prompts reflection and gratitude: each family writes a love letter to the Earth, then sets it afloat in the lotus pond at the Spa. This lovely end-of-day ritual is set to the music of crystal singing bowls.
Plenty of active pursuits are also on offer. Set off on a breezy bicycle ride around the lush grounds, have a splashing good time in the Family Infinity Pool, or work up a healthy sweat on the tennis court. Families can also join the 45-minute CrossFit circuit, tailored for all fitness levels to build strength and endurance.
Excursions for All Ages
Twice-daily shuttles whisk Four Seasons guests to and back from Hoi An, a UNESCO World Heritage site that is best explored on foot. Optionally, join a Private Hoi An Tour through the town's lantern-lit streets and riverside alleyways, lined with atmospheric temples, pagodas and houses. The expert Concierge guides guests through bustling markets and local landmarks, with a treasure trove of stories to enrich the journey.
Families that love to venture out and eat like the locals can sign up for the Hoi An Foodie Vespa Adventure. Hop onto vintage Vespa scooters and head straight to the heart of Hoi An's fantastic dining scene. Sample authentic regional dishes and visit standout culinary spots, handpicked by those in the know.
The countryside around the Resort is a picture postcard of emerald fields, idyllic villages and crystal-clear rivers. Soak up the oh-so-Vietnamese serenity with a family bicycle ride along easy trails, energized by the fresh morning air.
Kid-Friendly Amenities
Families with children will find everything they need for a smooth and enjoyable stay, from car seats during transfers to baby cots and kids' hangers in the villa. Delightful amenities turn bath-time into a treat, while mini-bathrobes and slippers make the little ones feel like VIPs. A wide range of toys and games are also available, including soft toys, colouring books, colour pencils, conical hats, wooden puzzles, pool floats and sand buckets.
To create memories of a lifetime with families and friends at Four Seasons Resort The Nam Hai, Hoi An, call +84 235 394 0000 or book via Four Seasons chat.
---
---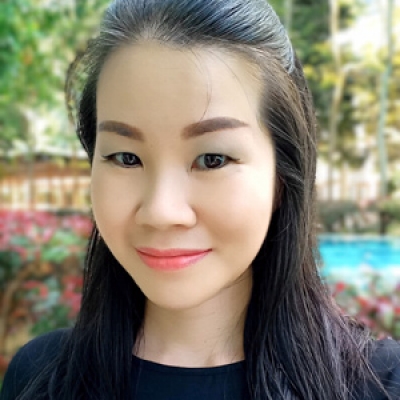 Linda Goh
Director of Public Relations and Communications
Block Ha My Dong B, Dien Duong Ward
Dien Ban Town, Quang Nam Province
Vietnam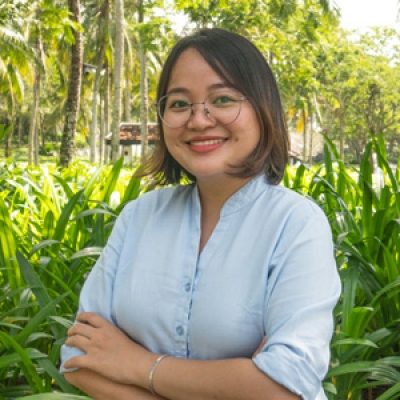 Quyen Pham
Public Relations and Communications Executive
Block Ha My Dong B, Dien Duong Ward
Dien Ban Town, Quang Nam Province
Vietnam
---
Four Seasons Resort The Nam Hai, Hoi An, Vietnam
PRESS KIT

Visit Four Seasons Resort The Nam Hai, Hoi An, Vietnam Website