Back
Michelin-Starred Chef Phillip Frankland Lee of Sushi by Scratch Restaurants Joins Chef in Residence Program at Four Seasons Resort Hualalai
Over Labor Day weekend, Chef Lee will host two omakase dinners at the Five-Star Five-Diamond Kona resort
August 25, 2023,
The culinary world is set to witness an exceptional fusion of talent as Michelin-starred Chef Phillip Frankland Lee, the mastermind behind Sushi by Scratch Restaurants, takes centre stage at the luxurious Four Seasons Resort Hualalai in Kona, Hawaii. This exceptional collaboration is part of the Resort's Chef in Residence program, which invites distinguished guest chefs and winemakers from across the country to showcase their culinary artistry.
The highlight of this culinary experience will be a special omakase dinner at 6:00 pm HST on Saturday, September 2, 2023, and second omakase dinner at 6:00 pm HST on Sunday, September 3, 2023. This unique event will be a harmonious collaboration between Chef Phillip Frankland Lee and the talented sushi Chef Nuri Piccio of Four Seasons Resort Hualalai, promising an unforgettable dining experience for guests.
Chef Phillip Frankland Lee is a celebrated culinary artist known for his multi-course, modern fine dining concepts: Sushi by Scratch Restaurants (in Los Angeles, Montreal, Austin, Montecito, Chicago, and Seattle) and Pasta|Bar (in Los Angeles and Austin). With a passion for innovative and playful cuisine, Chef Lee continues to push the boundaries of the culinary world. Sushi by Scratch Restaurants is loved by travellers, locals, and celebrities throughout the country, and offers an intimate, speakeasy-style setting with 10 coveted seats right at the chef's cutting boards. Guests can relax and revel in a whimsical 17-course journey that reimagines traditional sushi with inventive twists on beloved standards, incorporating flavours from both land and sea. This unique experience is a playful celebration of new wave nigiri and other delicacies, promising unexpected riffs on traditional sushi.
Following the culinary weekend at Four Seasons Resort Hualalai, Chef Nuri Piccio will host a special omakase dinner at Sushi by Scratch Restaurants in Montecito, California, on October 27, 2023, featuring the finest ingredients from Hawaii. This event will provide Californian patrons with a taste of the Hawaii's culinary treasures, crafted by a masterful hand.
"We are thrilled to welcome Chef Phillip Frankland Lee to Four Seasons Resort Hualalai as part of our Chef in Residence program," says Charlie Parker, Regional Vice President and General Manager of Four Seasons Resort Hualalai. "This collaboration promises to be an extraordinary gastronomic journey that merges Chef Lee's innovative approach with the rich culinary traditions of Hawaii. We invite all sushi enthusiasts to join us for this exceptional experience."
Reservations for the omakase dinner and cooking class with Chef Phillip Frankland Lee and Chef Nuri Piccio are now open and can be made by contacting the Resort directly at 808 325 8000. The omakase dinner is USD 400++ per person with USD 150++ per person for the sake pairing. The cooking class is USD 350++ per person.
---
---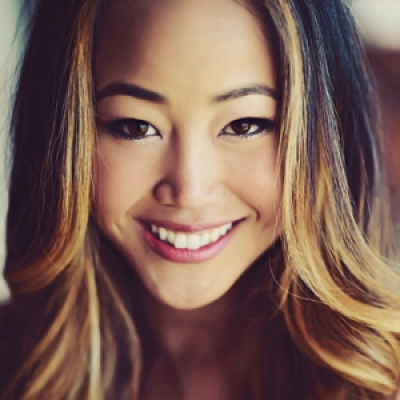 Morgan Suzuki
Regional Director of Public Relations and Communications
72-100 Ka'upulehu Drive
Kailua Kona, Hawaii 96740
USA
---
Four Seasons Resort Hualalai
PRESS KIT

Visit Four Seasons Resort Hualalai Website