Back to Main
Four Seasons Resort and Residences Jackson Hole
7680 Granite Loop Road, P.O. Box 544, Teton Village, Wyoming, 83025, USA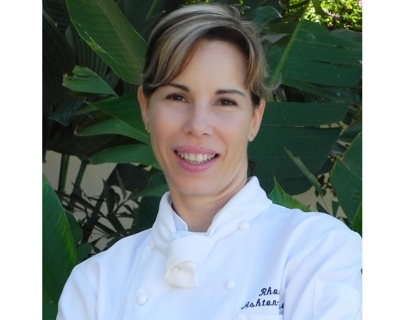 Rhonda Ashton
Executive Pastry Chef
"My style is modern and relaxed. I tend to go with three or four flavours and simple garnishes. I don't like to overcomplicate plates."
Four Seasons Tenure
Since 2004
First Four Seasons Assignment: Four Seasons Resort and Residences Whistler
Employment History
Four Seasons Resort Maui at Wailea;Four Seasons Resort and Residences Whistler; Ritz Carlton, Doha; Fairmont Dubai; Fairmont Chateau Whistler; The Ayelsforte House Restaurant, Northern Ireland; Observation City Hotel, Perth, Australia; Sheraton Breakwater Casino Hotel, Queensland, Australia
Birthplace
Innisfail, North Queensland, Australia
Education
Apprenticeship program at Sheraton Breakwater Casino Hotel, Townsville, Queensland, Australia
Languages Spoken
When Rhonda Ashton was a 9th grader in Innisfail, North Queensland, Australia, she dreamed of becoming a chef.  Two days after completing high school, she found herself starting a four-year pastry apprenticeship at the Sheraton Breakwater Casino Hotel in Townsville, Queensland, Australia, becoming a journeyman pastry cook by age 21.  That dream has taken her far - professionally and geographically.  Today, Ashton brings 29 years of experience — and an impressive globe-hopping portfolio — to Four Seasons Resort and Residences Jackson Hole as Executive Pastry Chef. 
The diminutive chef has honed her craft by working her way up the ladder at a series of high profile locales including Observation City, the hotel built to view Australia's defense of the America's Cup; at The Ayelsforte House, a busy restaurant in Northern Ireland; at the Fairmont Chateau, Whistler, British Columbia, Canada; the Fairmont Dubai; Ritz Carlton, Doha; Four Seasons Resort Whistler, British Columbia, Canada;  and short tours of duty at Four Seasons Hotel Cairo at Nile Plaza in Egypt, and Four Seasons Hotel Toronto.  She left behind the sunny shores of Four Seasons Resort Maui at Wailea to join the snowy slopes of Four Seasons Jackson Hole in December of 2015.
Soon after arrived in Jackson Hole, Rhonda had already left her mark with innovative amenities such as edible chocolate postcards, elk pops, donut sleds and snowflakes sugar cookies. In summer she shakes things up with ice cream floats for both adults and kids to enjoy with such flavours as fresh green apple soda, cheesecake ice cream and graham cracker streusel (adults can add liquor). Her main focus, however, is making customary cakes for the Resort guests from weddings to birthdays.
She credits her professional approach to the influence of talented, passionate people wherever she has worked.  This has fueled her desire to achieve.  Asked about those who have influenced her, both in honing her French style and discipline and in learning management skills, she rolls off a list of top pastry chefs including Patrick Vuaillat, owner, Sugar and Spice Patisserie; Nicolas Lodge, master cake artist and owner, International School of Sugar and Confectionary Arts, Atlanta, Georgia; and England's Roux Brothers - Michel and Albert – whom she has personally cooked for during her career.
In her leisure, she spends time cross country skiing and exploring the valley she now calls home.  In the summer time she's found paddle boarding on Jackson Lake and canoeing.