Back to Main
Four Seasons Resort and Residences Jackson Hole
7680 Granite Loop Road, P.O. Box 544, Teton Village, Wyoming, 83025, USA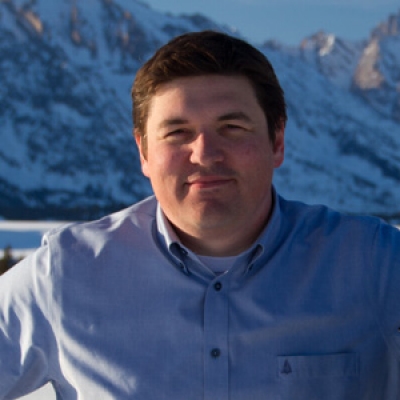 Ryan Hennessy
Resort Astronomer
"People are just blown away when they see the Milky Way from horizon to horizon. I don't know how many times I've heard, 'This was on my bucket list!'"
Four Seasons Tenure
Since 2013
First Four Seasons Assignment: Current
Employment History
Teton Skies, Jackson Hole
Birthplace
Oceanside, California, USA
Education
Bachelor of Science in Physics, Carlton College, Northfield, Minnesota; Royal Observatory, Edinburgh, Scotland; Masters in Astrophysics, University of Chicago
Languages Spoken
For most astronomers, the path of totality was the only place to be during "The Great American Eclipse" of August 2017. For Ryan Hennessy there were two places to be: the path of totality, and on the job as Resort Astronomer for Four Seasons Resort and Residences Jackson Hole.
"We were perfectly positioned for this very unique event and had an incredible capacity to host people with Four Seasons service," Hennessy remembers of the day he spent leading a private viewing party for Resort guests at a private lodge near the top of the Teton Range, with five-star trimmings, state-of-the-art optics, and additional astronomers to keep things even more interesting. "It was a beautiful day. I was honoured the Resort gave me so much leeway to manage it. The whole thing turned out perfect."
"Perfect" is good way to describe Hennessy's situation at the Jackson Hole property – and as the company's only designated astronomer, as well.
Like a shooting star – or, more correctly, a meteoroid – headed earthward, Hennessy fell into his role by chance not long arriving in Jackson Hole from Chicago with his girlfriend, a molecular geneticist, in 2013. "We needed a break from the academic world." He recalls spotting a recruitment ad from the Resort seeking talent for various positions: Housekeeping, Front Desk - and Astronomer.
"I went in and said, 'Are you guys serious?'" They were. "There had been a biologist on staff running wildlife tours for guests. She's the one who came up with the idea of expanding into astronomy. But they weren't having any luck filling the position. I got hired the same day I applied."
These days Hennessy leads two offerings for guests, both dressed up with first-rate catering by Resort chefs. Stargazing Tours find him on the Resort's patio peering at the night sky through an 11-inch Schmidt-Cassegrain telescope capable of honing in on everything from the cloud bands of Jupiter to the glowing remnants of a dying star. Grand Teton Tours take him away from the light pollution of Jackson Hole to Antelope flats in nearby Grand Teton National Park, with 360-degree views of the wide-open sky, the Seven Sisters star cluster, and an infinity more. If the moon is out, he'll bring along a Swarovski spotting scope so guests can check out the surface of the moon.
"People are just blown away when they see the Milky Way from horizon to horizon. I don't know how many times I've heard, 'This was on my bucket list!'"  
Space has long fascinated Hennessy. He vividly recalls a youthful trip to Palomer Observatory south of Los Angeles, with an astronomer talking about red shifts and blue shifts, and the giant 200-inch Hale Telescope pieced together from tons of steel, glass and sophisticated electronics. "I was always interested in science, but that sealed the deal on astronomy for me."
After earning an undergraduate degree in physics, he studied astrophysics at the University of Chicago, where the discipline originated. What's the difference from astronomy? "Really not much." Though he never wrapped up his doctorate, he was involved in various research projects over the years, from building a radio telescope near Bishop, California, to working with NASA X-ray scientists in Huntsville, Alabama.
Now long since settled in Jackson Hole, Hennessy enjoys playing the role of host, tapping his natural conviviality to engage Resort guests in discussions of stellar evolution, hard-to-grasp scales of distance, and so much more as they peer into the night sky. "It's a great opportunity for people to ask their friendly neighbourhood astronomer something, which when you think about it is something not too many people have a chance to do," he says. "I approach every evening with a story, maybe riffing off something in the news, and depending upon everyone's interest it may go wildly off course."
Along with his role as Astronomer, Hennessy works in the Resort's IT Department – "that's my day job" – supporting back-of-the-house operations and helping guests with personal technology issues. He has done a few task force assignments launching IT Departments at other Four Seasons Hotels along the way. He also has a side business – Teton Skies – running astronomy tours in Jackson Hole with assistance from two other astronomers.  
Taken together, Hennessy stays quite busy in a remarkably beautiful part of the world. Meanwhile, he is looking forward to the next eclipse in the US in 2024, with hopes of putting together a viewing program for another Four Seasons property in its path. Not bad for someone one who once told his parents, "Maybe I'll be a populariser of science someday."