OPENING DATE:

2015

GENERAL MANAGER:
The Four Seasons Private Jet Experience began in 2015, featuring a fully customised jet. The aircraft is operated by Titan Airways and the tour is operated by TCS.
A new private jet will be used for itineraries beginning in 2022, with the following features:

Aircraft: Airbus A321neoLR
Number of Seats: 48 (customised from standard 220)

Dimensions:
Wing span: 117 ft 5 in / 35.80 m
Overall length: 146 ft / 44.51 m
Tail height: 38 ft 7 in / 11.76 m
Engines: CFM LEAP-1A

Top Speed: 629 mph; cruising speed is normally 598 mph

Maximum Altitude: 39,000 ft; typical cruising altitude is 30,000-39,000 ft

Maximum Range: 3,995 nautical miles / 7,400 km

Show more...
Show less
Design:
Every aspect of the reimagined aircraft has been strategically designed with premium, handcrafted finishes and intuitive functionality in mind
A sense of space is created through custom seat configuration, contrasting colour palettes and contemporary design
With the widest and tallest cabin in its class, there's more room to socialise, dine and relax
Seats:
Designed for the ultimate in comfort with a purpose-built ottoman to allow for spontaneous social interaction between everyone on board
Each chair offers 6.5 feet (2 metres) of personal space, extends to lie fully flat and is paired with a plush ottoman, providing extended leg room or, when conversation strikes, a comfortable companion seat
With quality and comfort of the utmost importance, the Italian leather used onboard has been chosen for its thickness, suppleness and durability
Filtration:
The new Four Seasons Private Jet has a hospital-grade air filtration system that renews cabin air every two to three minutes, removing 99.9 percent of particles, viruses and bacteria
Luxurious Details:
Similar to Four Seasons hotels, resorts and residences, all materials are carefully sourced from around the world with handcrafted artisanal details such as handwoven carpetting

Onboard lavatories have increased in size and double as a comfortable changing room to help guests freshen up on the fly; amenities include a full-length mirror, a leather bench seat and toiletries
Lounge in the Sky:
Purposefully designed as a flexible area to highlight a variety of onboard enhancements featuring a wine cabinet, a floating bar (an aircraft first), and custom designed table with a removable champagne bucket
Guests can meet and learn from chefs, wellness experts and other Four Seasons craftspeople through intimate workshops, educational demonstrations and culinary surprises in an unparalleled showcase of imagination and artistry in the air
New Culinary Feats:
During flight, the Jet's Four Seasons Executive Chef will create inspiring meals that introduce guests to new flavours and intriguing culinary perspectives
Taking into account guest preferences and dietary restrictions, the Chef will use local ingredients from the destinations along the journey for each meal
Dedicated Crew:
With one crew member to every six passengers, the inflight team is equipped with proprietary Four Seasons service training

Show more...
Show less
Guest Comfort:

Features state-of-the-art flatbed leather seats, each built individually by craftsmen at Iacobucci (no assembly line) using the best quality and highest comfort materials available in the aviation market today
Limited to just 48 passengers, ensuring the highest level of personalized service
On-Board Amenities:
Custom designed Mongolian cashmere blankets and lumbar pillows, plus goose down pillows, duvets and mattress toppers for guests wishing to sleep in flight

Custom cabin tote bags and Bose headphones for guests to keep upon completion of their journey
Dining Experience:
Four Seasons-quality meals prepared by an on-board chef, served on the finest tableware
In-Flight Connectivity and Entertainment:
The Jet's customised App is available through guest iPads and is loaded with their full itinerary details and destination highlights to allow guests to explore all that each destination has to offer in advance of their trip.
The in-flight entertainment system has been designed exclusively for the aircraft and will allow guests to stream all of the inflight content to their personal iPad. The custom system enables guests to view a comprehensive selection of movies, TV shows and music on-demand while onboard. It also holds all Four Seasons spa and dining menus, as well as select offsite restaurant menus.
Each seat has access to 3 USB ports and 1 international power socket
Accommodations:
Four Seasons hotels and resorts, plus carefully chosen boutique accommodations in destinations where there is no Four Seasons
Itineraries and Excursions:
Each journey includes a range of planned excursions in each destination
The most popular tours are conducted in small groups of 6 to 8 people maximum, with private tour guides for each group; most options have groups smaller than this, and all experiences are private to Four Seasons
Each guest's experience may be customised with special options
Service Team:
A Guest Services Manager is available from the day guests book to help begin planning a bespoke experience, and guests also have the freedom and flexibility to change their experiences in each destination closer to or even during the journey
The on-board journey team includes a Four Seasons Concierge, Journey Manager, Assistant Journey Manager and Private Jet Chef, as well as an on-board physician
An Advance Travel Manager is sent ahead to each destination to ensure all arrangements are in place before arrival and to provide additional support on the ground
Inclusive Experience:
All private jet transportation, Four Seasons accommodations, all meals, beverages, ground transportation, excursions, and carbon offsetting are included in the cost of a trip
Show more...
Show less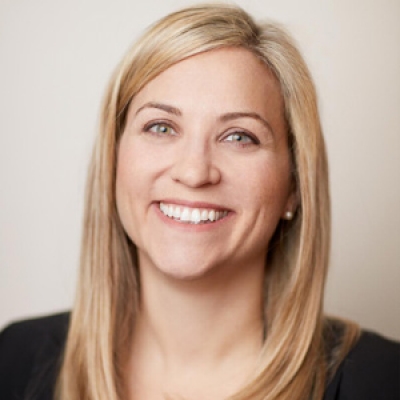 Sarah Tuite
Senior Vice President, Corporate Communications and Public Relations
1165 Leslie Street
Toronto, Ontario M3C 2K8
Canada

Visit Four Seasons Private Jet Experience Website