OPENING DATE:

2015

GENERAL MANAGER:
Aircraft: Boeing 757-200ER

Number of Seats: 52 (customized from standard 233)
Dimensions:
Wing span: 124 ft 10 in / 35.08 m
Overall length: 115 ft 3 in / 47.32 m
Tail height: 44 ft 6 in / 13.6 m
Engines: Rolls Royce
Top Speed: 609 mph; cruising speed is normally 500 mph
Maximum Altitude: 42,000 ft; typical cruising altitude is 38,000-40,000 ft
Maximum Range: 3,900 nautical miles / 7,222 km
Show more...
Show less
Design:
Every element of the customised interiors has been completely re-imagined by Four Seasons designers to create a standard of luxury and comfort in keeping with what guests have come to expect from Four Seasons hotels and resorts around the world
A sense of space is created through custom seat configuration, contrasting colour palettes and contemporary design
Seats:
Exclusively designed for Four Seasons by Iacobucci, the Italian based worldwide leader in premium airline seating, with ergonomic and luxurious comfort
At 6.5 feet long, each seat can lie fully flat and was especially selected to provide optimum comfort in both horizontal and upright positions.
With quality and comfort of the utmost importance, the German leather used onboard has been chosen for its thickness, suppleness and durability.
In-Flight Storage:
Newly designed overhead compartment allows for much greater storage while taking up less space in the cabin, creating a more open feel and providing more room for guests to travel with the personal items they need
Luxurious Details:
Carpetting hand woven in Amsterdam
On-board LED lighting features bi-colour (rich blue and warm white) system that can be tailored depending on time of flight, either creating a light and airy feel or a calm and peaceful mood conducive to a good night's sleep

Typical interior plastic trim has been replaced with a padded, soft touch material that also reduces aircraft noise
Four Seasons Service:

A Four Seasons Concierge accompanies guests throughout the entire journey to cater to their every need, coordinating with Concierge teams at Four Seasons hotels and resorts on the ground for seamless service

Dedicated Global Guest Services Manager is on-call for travellers before, during and after their private jet trip, helping guests plan their own personal itinerary; this position was created to ensure a seamless travel experience from the day of booking until the return home
A dedicated Four Seasons Executive Chef joins the entire trip to oversee on-board menu design, wine pairings and any other food and beverage needs
Flight crew undergoes Four Seasons training to ensure guests experience legendary Four Seasons customized service throughout their journey
Total Crew and Staff: Minimum of 21
Cabin Crew: 8
Flight Crew: 6, including 3 pilots, 2 engineers and 1 dispatcher
Journey Staff: A Four Seasons Concierge, a Four Seasons Chef, a physician, plus additional staff on selected legs of each journey

Show more...
Show less
Guest Comfort:

Features state-of-the-art flatbed leather seats, each built individually by craftsmen at Iacobucci (no assembly line) using the best quality and highest comfort materials available in the aviation market today
Limited to just 52 passengers, ensuring the highest level of personalized service
On-Board Amenities:
Guests receive an iPad in advance of their tour for use on the Jet, which they can keep upon completion of their journey
Custom designed Mongolian cashmere blankets and lumbar pillows, plus goose down pillows, duvets and mattress toppers for guests wishing to sleep in flight

Custom cabin tote bags, featuring toiletry kits by Bulgari, Bose headphones and a keepsake leather trip journal
Dining Experience:
Four Seasons-quality meals prepared by an on-board chef, served on the finest tableware
Passengers enjoy the latest vintage from Dom Pérignon, exclusive Champagne provider aboard the Four Seasons Jet
In-Flight Connectivity and Entertainment:
The Jet's customised App is available through guest iPads and is loaded with their full itinerary details and destination highlights to allow guests to explore all that each destination has to offer in advance of their trip.
The in-flight entertainment system has been designed exclusively for the aircraft and will allow guests to stream all of the inflight content to their personal iPad. The custom system enables guests to view a comprehensive selection of movies, TV shows and music on-demand while onboard. It also holds all Four Seasons spa and dining menus, as well as select offsite restaurant menus.
Each seat has access to 3 USB ports and 1 international power socket
Accommodations:
Exclusively at Four Seasons hotels and resorts
Itineraries and Excursions:
Each journey includes a range of planned excursions in each destination
Each guest's experience may be customized with special options
Inclusive Experience:
All private jet transportation, Four Seasons accommodations, all meals, beverages, ground transportation and excursions are included in the cost of a trip
Show more...
Show less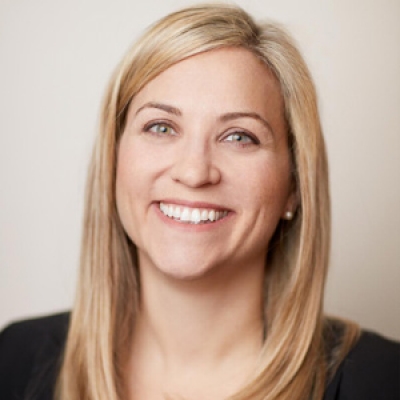 Sarah Tuite
Vice President, Corporate Public Relations
1165 Leslie Street
Toronto, Ontario M3C 2K8
Canada

Visit Four Seasons Private Jet Experience Website