Back
The New Umah Rare Kids' Club at Four Seasons Resort Bali at Jimbaran Bay Fosters a Love of Nature and Local Culture
A sustainable and cultural haven for young explorers
July 18, 2023,
Bali at Jimbaran Bay, Indonesia
Four Seasons Resort Bali at Jimbaran Bay announces the opening of its new Umah Rare Kids' Club, an innovative and sustainability-focused activity hub sensitively designed with the Resort's youngest guests in mind.
Operating daily from 9:00 am to 7:00 pm for a maximum of 15 children, Umah Rare - meaning "house of children" - is a magical journey of discovery for young explorers, offering a daily-changing program of activities that speak to Bali's rich cultural tapestry and natural beauty.
"Our objective is to inspire young minds, foster creativity, and encourage a lifelong love for the environment," comments Randy Shimabuku, General Manager, Four Seasons Resort Bali at Jimbaran Bay. "Our young guests will have the opportunity to engage with Balinese nature, arts and culture and learn about sustainability in a fun and meaningful way."
Mirroring the Resort's commitment to sustainability and environmental stewardship, the Umah Rare Kids' Club proudly advocates eco-friendly practices. All materials used to build and decorate the Club are locally sourced, safe for children, and plastic-free.
"From Balinese textiles to rattan toys, we're minimising our environmental footprint while maximising the children's safety and fun," adds interior designer Annie Gauvreau, whose minimalist aesthetic - Scandinavian with a touch of boho chic - echoes throughout. Think steeply pitched rooves, polished wood floors, huge picture windows, wildlife murals, and cocooning floor cushions in muted nature-inspired hues for rest, play and story-telling.
Umah Rare has four unique play zones - each a harmonious blend of Balinese and Scandinavian design - featuring age-appropriate activities and learning opportunities to spark imaginations and develop motor skills, sensory integration and spatial awareness:
The light-filled interior reading and activity space hums with the traditional magic of childhood: pastel-dipped skittles, miniature wood-carved train sets, mini-chairs with teddy bear ears, swings fit for a prince or princess, and a meticulously crafted play kitchen complete with coffee maker for budding baristas.
The kids' garden combines elements of Balinese design with modern child-friendly features to create an enchanting environment for children to explore and enjoy. The slide pavilion embodies the natural, organic aesthetic of traditional Balinese design; the non-linear wooden climbing area promotes agility and strength; while a wading pool spouts gentle streams of water for aquatic fun, supervised by trained staff.
A private loft space with a relaxed, laid-back vibe and a large high-definition flat screen strikes a balance between a cosy, social hangout and a state-of-the-art entertainment hub for older kids to watch movies and play PlayStation 5.
The nursing area is a tranquil space for privacy and convenience. Warmly lit, with calming tones, it includes a changing station, a sink, and comfy seating.
Umah Rare Kid's Club is not just a pretty space: It hums with activity. Dedicated attendants spend each day engaging young guests in meaningful cultural and exploratory activities, from Balinese dance, music and craft classes to sea life hunting, sandcastle making and kite flying.
While scheduled activities are intended for children aged four to twelve years, younger guests are welcome to join if accompanied by a parent or babysitter (available to book at an additional fee).
With Kid's Club attendants also taking children to Alu (the Resort's poolside café) or Sundara Beach Club if they are hungry (with parental/carer permission), adults can relax knowing their little ones are being taken care of in every way - enjoying the best of Bali and an enriching educational experience in a safe and loving environment. They might even find themselves wishing they were kids again themselves.
Spend more time experiencing the best of Bali with the Twice the Magic promotion, offering complimentary nights on stays split between two Four Seasons Balinese resorts, and Kids For All Season perks, where kids under six can enjoy complimentary breakfast when dining with parents/carers and complimentary food and beverages at all restaurants (excluding In-Villa Dining).
Chat via FS Chat for Umah Rare Kids' Club reservations and enquiries. Click here to discover more about Four Seasons Resort Bali sustainability initiatives at Jimbaran Bay.
---
---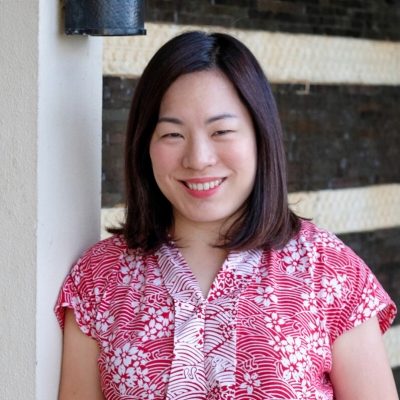 Camilla Chiam
Senior Director of Public Relations and Communications

Jimbaran, 80361
Indonesia Adrian Pardede
Assistant Director of Public Relations and Communications

Jimbaran, 80361
Indonesia
---
Four Seasons Resort Bali at Jimbaran Bay
PRESS KIT

Visit Four Seasons Resort Bali at Jimbaran Bay Website