Back
Learn a Zero Waste Cocktail Recipe from Sundara's Head Bartender
Bali at Jimbaran Bay, Indonesia
Sundara Beach Club's head bartender Sufian Mahmoud takes a unique culinary-approach to cocktail-making, with an ethos of "minimum waste, maximum flavour" at Four Seasons Resort Bali at Jimbaran Bay. His selection of Zero Waste cocktails at Sundara includes the refreshing Made's Margarita, which uses the entire fruit from two local oranges.
A classic Margarita calls for tequila, orange liqueur and lime juice. For Sufian's version, he makes his own tangerine liqueur from some of the peel of the oranges, and marmalade from the rest of the fruit. Any rind, flesh or juice left over from this recipe goes to the kitchen where Sufian spends hours each week personally cooking and perfecting ingredients for his cocktails.
Made's Margarita
Makes 1 cocktail
Smoked salt (or substitute with your preferred salt) - 1 tablespoon
Edible flower and rosella dust - for the garnish
Tequila Reposado - 45 ml
Tangerine liqueur - 25 ml (see recipe below)
Orange marmalade with pepper - 1 tablespoon (see recipe below)
Lime juice - 25 ml
Rim a chilled glass in smoked salt and set aside the garnish.
Put the rest of the ingredients into a shaker, add ice, put on the lid and shake vigorously for about 12 seconds.
Fine strain into the glass. Garnish with edible flower and rosella dust.
Tangerine Liqueur
Makes about 500 ml
Zest of kintamani oranges - 2 whole pieces
Dried orange - ½ teaspoon
Rice arak (or substitute with vodka) - 250 ml
Cloves - 2 pieces
Sugar - 225 g
Water - 180 ml
Combine zest, dried orange and rice arak.
Sous vide at 60 degrees C for four hours, then add cloves and steep for 24 hours.
Sieve and stir in a simple syrup to taste.
Orange Pepper Marmalade
Makes 3 mason jars
Kintamani orange - 3 pieces
Sugar - 500 g
Lemon juice - 40 ml
Water - 750 ml
Andaliman pepper - 15 g
Pink peppercorn - 15 g
Vanilla essence - 1 teaspoon
Cut peel of orange, remove the pith and cut into thin strips.
Cut orange flesh in small pieces and soak in water for 8 hours.
Pour in sugar, add heat and bring to boil. Reduce to simmer for at least 1.5 hours until peel is translucent. Ladle jam into jars and let it cool. Stir in the ground pepper.
Store in fridge and use for our Made's Margarita – you can also enjoy this Zero Waste marmalade on a slice of toast!
---
---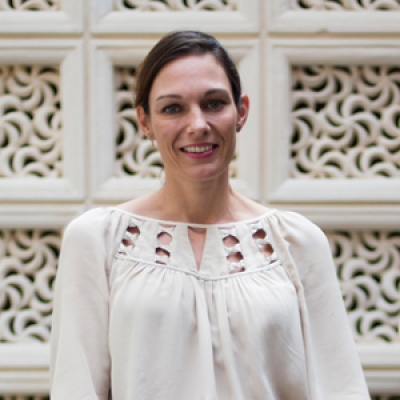 Marian Carroll
Senior Director of Public Relations

Jimbaran, 80361
Indonesia
---
Four Seasons Resort Bali at Jimbaran Bay
PRESS KIT

Visit Four Seasons Resort Bali at Jimbaran Bay Website