Back
Unique Outdoor and Private Dining Experiences on the Menu at Four Seasons Resort Lanai
Guests at the luxurious Four Seasons Resort Lanai can enjoy a variety of unique private dining experiences during an escape to the island sanctuary of Lanai, complementing the Resort's restaurant offerings. From picnics to cooking classes, settings to tempt one's taste buds and sense of adventure await.
Private Picnics to Go
Travellers who seek a moveable feast can order a picnic basket packed with delicious morsels. Whether the picnicking party takes place on the Resort grounds or guests head to the open trails in a 4x4 Jeep, the culinary team has everyone covered. Baskets include the following selections from The Break – two artisan sandwiches of the day, a selection of seasonal fruits, house baked cookies, a bottle of Lokelani - sparkling rose from Maui and bottled Hawaiian Volcanic water. Interesting combos include lobster rolls with spicy aioli lobster salad, tobiko, ogo and chives; truffle-grilled portobello, aioli, spinach and brie on a brioche bun; grilled skirt steak, arugula, parmesan cheese on pretzel bread or grilled vegetables, pesto cream cheese on focaccia.
Sean Fonte, Assistant Director of Food & Beverage suggests heading to Wailele Gardens. The word "wailele" means waterfall – a signature feature of this lush tropical hideaway, offering a soothing soundscape of flowing water as a background for a picnic. Or, the green lawns of the Luau Gardens, en route to the beach, offer a respite with cool ocean breezes.
Dining Under the Stars
Before the sun begins to set, receive leis and take a seat at a private table for two or four overlooking Hulopoe Bay, a protected marine reserve home to a pod of spinner dolphins. As evening descends, enjoy a Champagne welcome followed by a customised menu prepared in consultation with our expert chefs. Families or parties of up to 12 friends and family can dine in a secluded area overlooking our koi ponds and lush tropical gardens for a private experience in a more expansive setting. Dishes are selected by chef or guests can choose a specially priced option to custom create their own menu for the evening.
Nobu Cooking Classes
At NOBU LANAI, you can enjoy your own special interactive culinary adventure. Become inspired while learning the innovative Japanese cuisine techniques of world-renowned Chef Nobu Matsuhisa. From sushi to soba noodles, fundamentals to more advanced skills, these private classes for couples and small groups will inspire and delight.
Kitchen Fundamentals – a beginner's class covering topics such as knife skills, proper knife handling and sharpening, cutting technique and tips, vegetable and protein preparation, reading recipes and basic culinary knowledge.
Soba Noodle Cooking Class - Enjoy the craft of creating traditional Japanese soba noodles. We will introduce you to soba making and preparation techniques, exploring hot soba and cold soba. Class will begin with dough making and end, of course, by enjoying a delicious bowl of handmade noodles.
The Teachings of a Sushi Expert - Participate in a private class with a head sushi chef and his team. Try hand rolling sushi, learning about nigiri, sashimi and preparing signature dishes. Finish with a four-course sushi-inspired lunch along with wine or sake pairings.
The Foodie – Enjoy a class for the adventurous diner and burgeoning home-chef. See and taste unique ingredients from Japan and Hawaii. This is a more advanced session designed to inspire and expand culinary knowledge.
Advance booking is recommended. Please contact Lanai Experience Planners for additional details on these offerings and for reservations.
---
---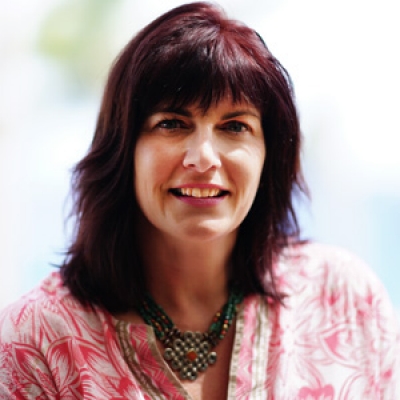 Lori Holland
Director of Public Relations
6100 Center Drive, Suite 1250
Los Angeles, CA 90045
U.S.A. Olivia Kragen
Digital Marketing Manager
6100 Center Drive, Suite 1250
Los Angeles, CA 9045
U.S.A.
---
Four Seasons Resort Lanai
PRESS KIT

Visit Four Seasons Resort Lanai Website