Back to Main
Four Seasons Hotel Las Vegas
3960 Las Vegas Boulevard South, Las Vegas, Nevada, 89119, USA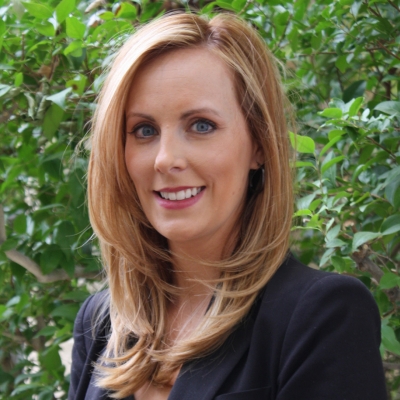 Shannon Mariani
Spa Director
"The best time to relax or slow down, to just be with your own thoughts or do something completely centred on yourself, is when you think you don't have time for it."
Four Seasons Tenure
Since May 2014
First Four Seasons Assignment: Spa Director, The Spa at Four Seasons Hotel Las Vegas
Employment History
LOOK Style Society, Las Vegas; Spa Salon Vdara at Vdara Hotel & Spa, Las Vegas; The Spa at Trump Hotel & Tower, Chicago; Spa Southern Highlands/WTS International, Las Vegas; Flamingo Spa, Las Vegas
Birthplace
Grand Junction, Colorado, USA
Education
University of Nevada, Las Vegas, Bachelor of Science Degree in Recreation and Leisure Studies with Kinesiology & Spanish Dual Minors

Languages Spoken
For Spa Director Shannon Mariani, a career in beauty and wellness was a natural progression. As a child growing up in Colorado, her mother owned a hair salon where a young Shannon took great joy in sitting behind the desk imagining she was running the business.
Today, Shannon's dreams have become a reality, having forged an impressive career in the luxury spa industry that has spanned more than ten years. While managing leading luxury spas such as The Spa at Trump Hotel & Tower in Chicago and Spa Salon Vdara at Vdara Hotel & Spa in Las Vegas, Shannon fully realized her passion for beauty and wellness while further honing her training and operational skills.
"I don't think people take enough time for themselves and I enjoy that when they come into the Spa they do just that," says Shannon. "I like to encourage people to do what makes them feel good and to take a little time (even if it is only an hour) for themselves to re-focus."
Shannon joined the Forbes Four Star Spa at Four Seasons Hotel Las Vegas in May 2014. She is no stranger to the city, having graduated from the University of Nevada Las Vegas and worked in the burgeoning Las Vegas spa industry for several years, ranging from intimate country club spas to large spas on the glittering Las Vegas Strip, prior to joining the team at Four Seasons.
With life moving at a frantic pace, Shannon especially enjoys spending time with her husband and three children and promoting a calm, healthy lifestyle.