Back
Why Your Next City Break Should Be Spent Discovering Lisbon's Uniquely Portuguese Tiles
The colourful tiles you'll see walking up and down the seven hills of Lisbon are called azulejos. They first came to Portugal in the 15th century, when parts of the Iberian Peninsula were still under Moorish rule, and even the word is Arabic in origin - it comes from az-zulayj, which roughly translates as "polished stone."
Adorning a wide range of Portuguese buildings, from contemporary homes to palaces and 16th century churches, discovering Lisbon's unique azulejos provide for a delightful colourful way of exploring the city, and to help guests on their quest, the team at Four Seasons Hotel Ritz Lisbon has compiled a list of a few of their favourites.
While many countries have tile art, "in Portugal elegant azulejos have become part of our homes – they're used not only as construction material but also decoration on the walls, ceilings and floors," says Luis Miguel, the Hotel's Head Concierge. He goes on to suggest that guests visit the Hotel's top floor fitness centre, not only for the breath-taking views of the city but also the tile panel by Jorge Barradas depicting a typical Portuguese scene of daily life in Lisbon in the 1950s, a great way to begin their exploration of Lisbon's famous tiles.
Luis Migue,l who has worked with the Hotel for more than 30 years and has met many hundreds of guests from all over the world, says that most design lovers then head to the National Tile Museum. It houses the largest collection of Portuguese tiles in the world in a beautifully converted 16th-century monastery. "There one can also see another piece by artist Jorge Barradas, The Three Kings from 1945. But there is much more to discover!"
"Take the Lisbon Metro, for instance," says Catarina Mendonça, the Hotel's Social Media and Marketing Coordinator who hops on every morning on her way to work. Inaugurated in December 1959 it marked a turning point in the revival of azulejos, and renowned Portuguese artist Maria Keil became the main driving force behind it. Possibly her most important pieces are the designs for the stations of Intendente (considered by critics to be a masterpiece of contemporary tile art), where she used the "dry cord" technique; Restauradores where antique and contemporary motifs were combined to perfection; and Anjos, which featured a revival of Art Nouveau decoration. "And don't forget the centrally located stop at Baixa/Chiado," Catarina adds. One of the more recent additions to the existing network, "it was designed by Pritzker award-winning architect Álvaro Siza Vieira. So buy the Lisboa Viva Card and start your explorations underground before you move above ground."
Catarina, a talented artist and designer herself who loves to get lost in the city and discover new azulejo walls, goes on to say with all certainty that the most photographed tiled building in Lisbon is the Casa do Ferreira das Tabuletas, in the buzzing Chiado district. Built in 1865 and is filled with yellow and orange figurative glazed tiles that are said to have Masonic interpretations. "A must-see!"
In yet another of Lisbon's most popular neighbourhoods, São Vicente de Fora, next to the Panteão Nacional and the Feira da Ladra (the city's well-known flea market), urban artist André Saraiva, aka Mr.A spent two years working on the Botto Machado Garden wall, which he covered with more than 50,000 handmade tiles. "The mural is filled with colourful renderings inspired by his universe, from Lisbon's 18th-century Águas Livres Aqueduct to Paris' iconic club Le Baron and New York's skyline. André has Portuguese roots, and for him, walls are his canvas," said Diana Castello Branco, the Hotel's Communications Director at the wall's ribbon-cutting ceremony. Presented as his gift to the city, one that – he hopes – will outlive him, the artist referred to the grandiose piece as his Sistine Chapel.
Off the beaten path, the Fábrica Viúva Lamego located in Largo do Intendente was where the distinguished ceramic factory's facilities were originally located. Since its construction in 1849, the entire facade is covered in handmade tiles portraying intricate flowers, fruit trees, animals and angels. Yet another masterpiece to scratch off the azulejo bucket-list. And don't miss the A Vida Portuguesa shop just behind, it was voted by Time Out Lisbon the city's prettiest shop, and inside it carries genuine, retro-wrapped Portuguese products you'll definitely want to take back home.
Should guests wish to continue their history lesson they may do so by watching tile-makers at work at Sant'Anna Factory. With a pretty storefront in Chiado, this azulejo manufacturer is the oldest in Lisbon, dating to the 18th century. Here craftspeople use traditional methods from the 18th century to handcraft stunning ceramic tiles in a variety of styles and designs. After touring the workshop, visitors can browse the shop and purchase souvenir tiles or commission reproductions from the 17th and 18th centuries.
Luis Miguel and his team only ask that guests get in touch with them at their convenience to purchase advance tickets to the National Tile Museum, a private visit to Sant'Anna Factory or a tailor made azulejo tour of Lisbon.
---
---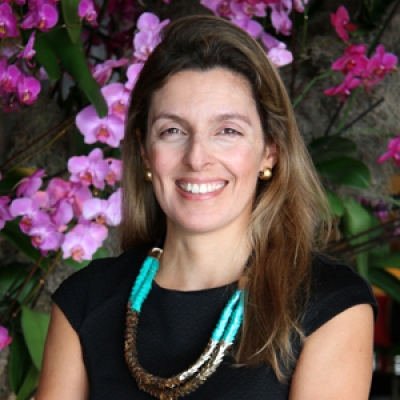 Diana Castello Branco
Regional Director of Public Relations and Communications
Rua Rodrigo da Fonseca #88
Lisbon, 1099-039
Portugal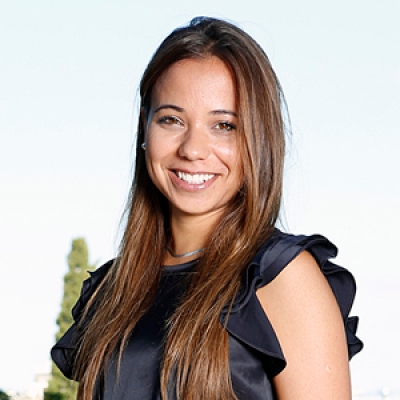 Catarina Mendonça
Public Relations and Communications Manager
Rua Rodrigo da Fonseca, 88
Lisboa, 1099-039
Portugal
---
Four Seasons Hotel Ritz Lisbon
PRESS KIT

Visit Four Seasons Hotel Ritz Lisbon Website