Back to Main
Four Seasons Hotel London at Park Lane
Hamilton Place, Park Lane, London, W1J 7DR, England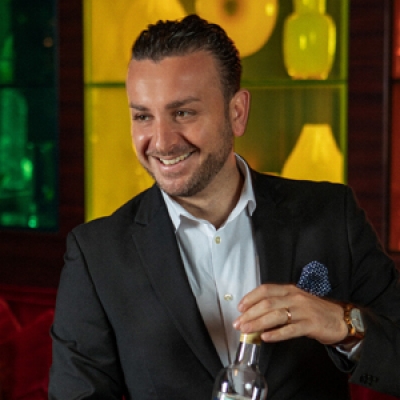 Ivan Arena
Bar Manager
"It's my job to make guests feel at home. Then impress them with an outstanding cocktail that they will talk about and come back for; that's the finishing touch."
Four Seasons Tenure
Since 2011
First Four Seasons Assignment: Four Seasons Hotel London at Park Lane
Employment History
The Connaught; Baglioni Hotel London; Baglioni Florence
Birthplace
Education
Diploma in Hotel Management, Principi Grimaldi Modica
Languages Spoken
Bringing his Italian charm to Mayfair, it was in his birthplace of Sicily that Ivan Arena first got his taste of life behind the bar. From the tender age of 9, Ivan regularly helped at his uncle's coffee shop where he enjoyed learning the trade and building up a rapport with customers. "Other children my age looked forward to the evenings and weekends to play, but all I wanted to do was work at the coffee shop," says Arena. Ivan counts his uncle as his inspiration: "His work ethic was amazing, and to see him interacting with the customers was truly when he was at his finest. I always knew I wanted to be like him."
Throughout his education Arena worked in a quaint, local Italian restaurant in Sicily every summer for 6 years and did "every job possible" to build up his early experience. Arena then began his career in hotels at Baglioni Florence, where he worked as a bartender. It is here, he developed his love of luxury properties, and remarks "It was the glassware that really struck me. Having so many beautiful crystal glasses to 'play with' and to use as a way to enhance each drink; for me, it was a dream."
Arena then made the decision to move to London to improve his English, and joined the London Baglioni property as bartender, before taking a role at the Connaught Bar. "Moving to London and experiencing such a vibrant and fast-paced city was amazing for my career. It brought me back to the early days as a young boy in my uncle's shop, with that eagerness to learn more," comments Arena.
When the opportunity arose to join Four Seasons Hotel London at Park Lane as part of the pre-opening team during the closure for refurbishment, Arena took the role with great excitement. "Joining such a well-respected luxury company and the most established Four Seasons property in the portfolio was a real honour for me. But being a part of the pre-opening team where I had the chance to really put my stamp on the bar, was an even bigger opportunity."
Now Bar Manager, Arena continues to showcase his craft and curate a standout drinks menu filled with innovative cocktails. His love of classic drinks is clear, but it's his fresh interpretations of iconic cocktails that are a real signature. "I'm old-school, so I love making the classics. They are like old friends you can rely on; it's familiar and when it's good, it's amazing. But putting my own spin on these drinks is what I enjoy the most, and the customers enjoy them even more so," comments Arena. Ivan Arena's name has become synonymous around London for his exceptional Negronis, and The Negroni Experience at Park Lane perfectly showcases his equal passion for the old and the new.
"For me, it's about making the customer feel as relaxed and comfortable as possible. Whether they are at the bar for a celebration or to completely unwind, it's my job to make them feel at home. Then impressing them with an outstanding cocktail that they will talk about and come back for; that's the finishing touch."
Explaining how he creates his masterpieces, Arena simply comments, "At home, on my own when I'm feeling relaxed and there's no pressure at all. I continue to play around with mixing drinks until I've made something I'm happy with, because when I can enjoy a drink alone that makes me feel good, that's when I know that other people can feel exactly the same way."