Back
Four Seasons Hotel Macao Presents "Funtastic Summer Adventure"
A family package filled with adventure on land, air, and water
June 15, 2023,
Four Seasons Hotel Macao demonstrates that summer and Macao were made for each other with its new Funtastic Summer Adventure family package.
This limited-time offer combines the sights, sounds, flavours, and lively vibe of Macao, one of the world's most intriguing and glamorous vacation destinations, with the luxury and exceptional personalised service of Four Seasons Hotel Macao. The preferred choice of vacationers looking for elegant comfort, serene relaxation, and a kaleidoscopic array of dining options, Four Seasons Hotel Macao is located in the heart of the city's dynamic entertainment district.
The Funtastic Summer Adventure family package begins at check-in with kids' welcome amenities and a gift bag full of authentic and popular Macao snacks, specially selected so that guests may enjoy them in the comfort of their Hotel room. These tasty treats are meticulously crafted with the finest ingredients. Some are handmade by skilled artisans using traditional secret methods passed down for decades, and all provide an authentic taste of Macao.
An engaging family activity lineup includes exciting land, air, and water excursions. On land, guests are treated to the thrill of riding in one of Macao's quaint traditional pedicabs as they're guided on a fun and informative tour of some of the city's most historic and popular attractions. One of Macau's most famous tourist icons, pedicabs are three-wheeled vehicles that combine carriage and tricycle designs. Introduced in Macao in 1948, they soon overtook rickshaws to become a major means of transportation, numbering more than seven hundred at their peak of popularity. Today, as a nostalgic reminder of a bygone era, they provide a delightful way to see the sights while riding under the shade of old banyan trees and enjoying pleasant breezes.
The pedicab tour begins at Macao Science Center, the city's futuristic, state-of-the-art educational and cultural icon. The next stop is Kun Iam Ecumenical Centre. It features an awe-inspiring 20-metre-high (66 foot) bronze statue of the deity Kun lam, who embodies compassion and mercy, and was built to foster friendship among all peoples. Then it is on to the 338-metre-tall (1,009 foot) Macau Tower, the tallest in the city, offering breathtaking panoramic views. Scenic Sai Van Lake is next, the perfect place to pause and take in Macao's array of modern Western architecture reflected in its gleaming surface. The trip makes its last stop at the ancient and peaceful A-Ma Temple, built in the year 1488 in the Ming dynasty to honour Mazu, the sacred sea goddess who blesses fishermen.
Adventure in the air comes with a fast ascent by lift to the 37th-floor observation deck of Macao's Eiffel Tower, a faithful simulation of the Parisian original with spectacular views across the city. Guests take to the water on Macao's sleek gondola ride through indoor canals and an outdoor lagoon that evoke Venice's magic and romance.
In addition to these fun-filled excursions, Four Seasons Hotel Macao offers a lush oasis of relaxation with verdant landscaping in a secluded setting. Five outdoor swimming pools reflect swaying palms shimmering in the sun. Surrounded by natural beauty, guests can spend a leisurely hour lounging by the pool, sipping a favourite cool drink, or joining their kids for fun in the gardens.
Four Seasons Hotel Macao is known for making guests feel right at home, with its well-appointed guest rooms and all the amenities, complemented by the Hotel's signature Four Seasons service. Restaurants from casual to Michelin-starred offer a stellar array of dining options throughout the day. In the morning, a sumptuous breakfast buffet awaits at Belcanção. Innovative ramens and snacks make an ideal choice for lunch at Ohte. As the day winds down, it is the perfect time for the Hotel's signature afternoon tea at Xiao Ting. And after a day jam-packed with activity, Michelin-starred Zi Yat Heen is the place to relax and enjoy a memorable fine-dining experience.
Available from July 1 to August 31, 2023, the Funtastic Summer Adventure package is priced from MOP 3,980 for a Premier Room or above. It includes one-night luxury accommodation, breakfast for two adults and one child up to 12 years old, and the entire lineup of land, air, and water adventures. A seven-day advance reservation is required. To reserve, contact (853) 2881-8881 or book online. Prices are subject to a 10 percent service charge and 5 percent government tax.
---
---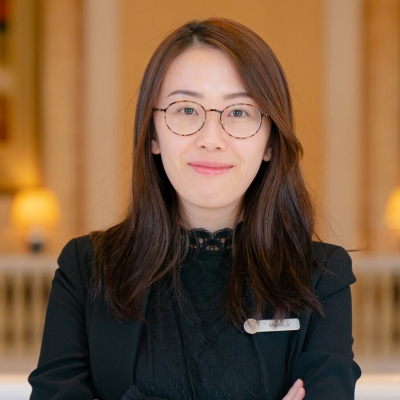 Mavis Loi
Communications Manager
Estrada da Baía de N. Senhora da Esperança, S/N
Macau,
China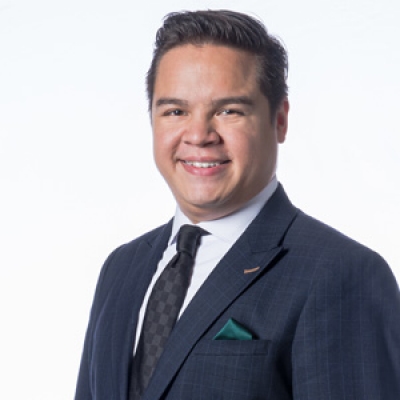 Cristiano Nantes
Digital Marketing and Communications Assistant Manager, Public Relations
Estrada da Baía de N. Senhora da Esperança, S/N
Macau,
China
---
Four Seasons Hotel Macao, Cotai Strip
PRESS KIT

Visit Four Seasons Hotel Macao, Cotai Strip Website