Back
Planetary Wellness and the Chicken Coop
Three things our new feathered residents have taught us
March 24, 2021,
Maldives at Landaa Giraavaru, Republic of Maldives
In October 2020, some very special guests arrived on the pristine UNESCO shores of Four Seasons Resort Maldives at Landaa Giraavaru for a new life in one of the grandest chicken coops ever built (thanks to the Resort's dedicated engineers!).
Monday and her six sisters are part of Landaa Giraavaru's ongoing commitment to sustainability, exemplified by a Resort-wide Planetary Wellness concept that extends from community outreach projects to country-leading conservation and regeneration programs.
Joined by nine additional feathered friends – including Christmas-born chicks – Landaa's chickens add a delicious new perspecktive to Planetary Wellness with the freshest, zero-mile, organic eggs.
As everybody knows, chickens are full of wisdom on how to live life well. Here are three lessons gleaned from Landaa's newest guests:
Living Free is the Best Way to Be - It's hard to find a local breed of cage-free chickens in the Maldives, making Monday, her six sisters, and the additional three fowl that travelled with them even more special. Born and raised with local families on Kinolhas in neighbouring Raa Atoll, these lively little wildlings were approximately 18 months old when they joined the Landaa family. Two further chickens from an Indian breed left their similarly free-range lifestyle on Dharavandoo, Baa Atoll to take up residence at Landaa in November 2020.
Organic and Local Tastes Best - As Landaa's chickens live a free-range life – free from pesticides, antibiotics, artificial hormones, GM crops, and other chemical nasties – and these benefits are passed on in their eggs, meaning they're as good to eat as they are for the planet. Organic eggs impart a greater array of vitamins and minerals, and their rich, bright yolks are packed with important antioxidants, lutein and zeaxanthin. Try one at the Blu restaurant!
Planetary Wellness Starts at Home - Monday and her sisters also exist as a reminder that everyone can do their bit to reduce their food miles and carbon footprint, commit to sustainable living, and take care of the planet – which can also be a whole lot of fun! The Resort's staff and guests alike have loved watching the chickens' funny antics and having them become part of the Landaa family. The overriding lesson? Together – hand in wing – we can all make a difference.
For booking enquiries contact the Central Reservations Department team at tel: (960) 66 00 888 or email: reservations.mal@fourseasons.com
---
---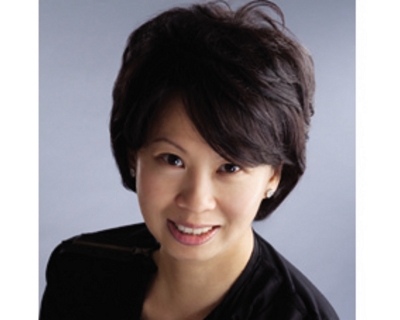 Juliana Ang
Senior Director of Public Relations and Communications
Tourism Court, #04-00, 1 Orchard Spring Lane
Singapore,
247729
---
Four Seasons Resort Maldives at Landaa Giraavaru
PRESS KIT

Visit Four Seasons Resort Maldives at Landaa Giraavaru Website