Back to Main
Four Seasons Private Island Maldives at Voavah, Baa Atoll
Baa Atoll, Republic of Maldives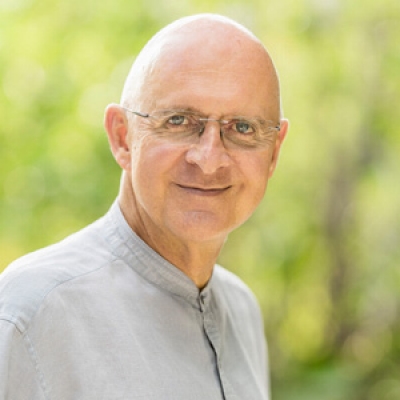 Armando Kraenzlin
Regional Vice President and General Manager
"Ours is a people industry: not just guests and staff but neighbours and community as well."
Four Seasons Tenure
Since 1999
First Four Seasons Assignment: Executive Assistant Manager, Four Seasons Hotel Jakarta
Employment History
Four Seasons Hotel Mumbai; Four Seasons Resort Maldives at Kuda Huraa; Four Seasons Hotel Jakarta; various hotel and food and beverage management roles
Birthplace
Education
Certificate in Hotel Management, Lausanne Hotel School, Switzerland
Languages Spoken
English, French, German and Italian


Armando Kraenzlin's "first dream job" was over 15 years ago, in a temple-styled luxury resort in Thailand, sandwiched between two traditional fishing villages. "Our location made engaging with our neighbours essential," he recalls, "so we came up with a host of initiatives that enabled them to contribute on a cultural level and benefit financially. It was a win-win arrangement."
Since then, the regional vice president and general manager of Four Seasons Resort Maldives at Landaa Giraavaru has approached each new posting with an equal consideration for guests, staff and the local community alike.
His many achievements include the implementation of the first vocational training programme of its kind in the Maldives, which he rolled out to equal success in Mumbai. Since its inception in 2002, over 150 students have graduated from the programme. He is also proud of the regeneration project that has been breathing new life into the reefs around the company's two Maldivian islands since 2003.
Despite being involved in the development of the Resort on the island of Landaa Giraavaru, Kraenzlin's first experience of running it was over two years after it opened. "I wouldn't have missed opening Four Seasons Hotel Mumbai for the world," he says of the challenge that lured him away from the Maldives, "but I'm delighted to be back. I love this island."
Kraenzlin has always had "a romance for islands." He even went so far as to buy one of his own "a long time ago" in the Philippines, and he visits a couple of times a year "to recharge and do nothing except listen to the surf, read, eat, stare into the sunset and sleep."
But his downtime isn't always so languorous. In the past five years, he has travelled India from north to south and back again – doing much of the journey "on the road" in his Ferrari-red Ambassador Avigo, India's classic retro automobile. He is planning his next trip to the little-visited northeast of the country, bordering the Himalayas and Burma.
Since returning to the Maldives in February 2009, Kraenzlin has been intent on achieving another goal: "I told the dive team here it took me six years to become a divemaster and they've got one year to make me an instructor," he says. If there's one thing that can be said about Kraenzlin, it's that he does nothing by halves.