Back to Main
Four Seasons Resort Maui at Wailea
3900 Wailea Alanui Drive, Wailea, Maui, Hawaii, 96753, USA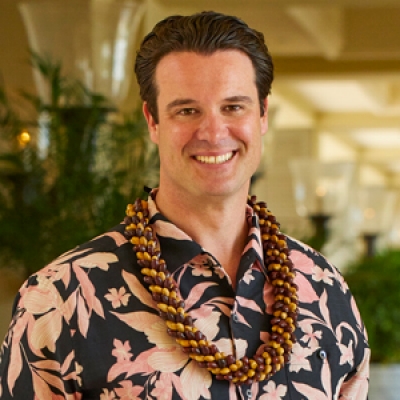 Ben Shank
General Manager
"The island of Maui and Four Seasons Resort Maui are incredibly special and hold many cherished memories for me over the years."
Four Seasons Tenure
Since 1999
First Four Seasons Assignment: Busser, Four Seasons Hotel Philadelphia
Employment History
Four Seasons Hotel Philadelphia at Comcast Center; Four Seasons Resort Orlando at Walt Disney World Resort;Four Seasons Resort Scottsdale at Troon North; Four Seasons Resort Maui at Wailea; Four Seasons Resort Aviara (formerly a Four Seasons hotel); Four Seasons Hotel New York; Four Seasons Hotel Philadelphia
Education
Bachelors Degree in Hotel, Restaurant and Institutional Management, Penn State University
Birthplace
Brookline, Massachusetts, USA
Languages
As General Manager of Four Seasons Resort Maui at Wailea, Ben Shank oversees an iconic 383-room oceanfront property that is world-renowned for its comfortable opulence, impeccable service, luxurious amenities, and for living in harmony with its environment and community.
"The island of Maui and Four Seasons Resort Maui are incredibly special and hold many cherished memories for me over the years. I am thrilled to embrace the island lifestyle, working side by side with a dedicated team of the best and brightest hospitality professionals to share all of the distinctive cultural and unique experiences that the property has to offer with our new and returning guests."
Raised in the City of Brotherly Love, he launched his career with a part-time position at the original Four Seasons property in Philadelphia. He went on to earn a degree in hotel and restaurant management from Penn State University before joining the company full time in 2001, and later rose in management at other celebrated Four Seasons hotels and resorts across the country.
Most recently serving as the General Manager at Four Seasons Hotel Philadelphia for the past five years where he oversaw the property's opening and launch, Ben's career highlights include leading the opening teams of three restaurants in New York, and as Food and Beverage Director in Maui in 2010 followed by Resort Manager in Scottsdale, Arizona, in addition to Director of Food & Beverage at Four Seasons Resort Aviara (formerly a Four Seasons hotel); he was also the opening Resort Manager at the company's address at Walt Disney World in Orlando, the city's first luxury property.
In his most recent stint as General Manager of Four Seasons Hotel Philadelphia at Comcast Center, Shank oversaw a landmark of innovation and a bold new stroke of luxury hospitality within the highest situated hotel in North America, earning the city's first-ever coveted Forbes Travel Guide Five-Star rating for the hotel and its spa.
Taken together and by any measure: quite a Four Seasons tenure.
Ben is thrilled to return to Maui and the island lifestyle, taking in the rich cultural history of Hawaii, together with his wife, Jen and family, including his youngest daughter who was born in Maui. He says, "We've been blessed to have lived in so many wonderful destinations throughout my career, but I can't think of a better place for our children to grow up."