Back
How to Achieve Mindfulness During Your Stay in Mauritius – Tips from Senior Spa Director Joelle Jennepy
When engrossed in our daily routine, it is easy to become disconnected and distracted from what really matters. Multitasking and juggling various digital devices reduces our attention span and it is only through practising mindfulness that we are able to bring back a sense of connection and alignment – something that is so important for many of us to achieve from a vacation.
Practicing mindfulness during your stay at Four Seasons Resort Mauritius allows you to have clarity of mind and to truly reconnect with your inner self and those close to you. From yoga to positive affirmations, here are some tips on how to achieve mindfulness in Mauritius.
A Sunrise Stroll
Bask in the serenity of dawn with a walk on Quiet Beach as the sun rises across the Indian Ocean and rays of light flicker on surface of the water. As you refocus your inner energy, take in the beauty of your surroundings, appreciate the peace and tranquillity, and find comfort in a true inner contentment.
Group Yoga
On weekdays, our in-house yogi invites you to join a group yoga session in the morning, as he leads a small class in the Yoga Pavilion, overlooking the surrounding lagoon. No matter your level, yoga will help to re-balance your mind and body, guiding you on each move to stretch, strengthen and align.
Meditation
Our therapist Kalpana will be your spiritual compass during your guided meditation, as you seek calmness, clarity and happiness. Through her steady voice, she will take you on a journey through your thoughts, calmly helping you clear your mind and find focus, while expert breathing techniques will ensure a deep sense of relaxation.
Positive Affirmations
Positive self-scripted affirmative sessions help to condition your sub-conscious mind to help you reach new levels of happiness. Join us at the Spa to recite your mantras, commit to your intentions and unlock a new inner belief in your own ability to achieve.
---
---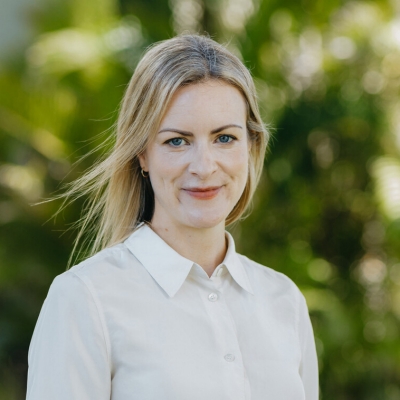 Ellen Donington-Smith
Senior Director of Public Relations and Communications

Beau Champ,
Mauritius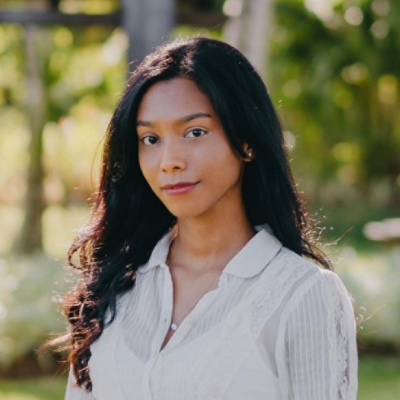 Vidoushi Kooblall
Assistant Digital Content Manager

Beau Champ,
Mauritius
---
Four Seasons Resort Mauritius at Anahita
PRESS KIT

Visit Four Seasons Resort Mauritius at Anahita Website