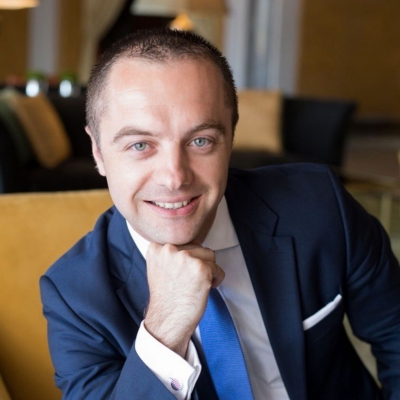 Joachim Jacob
General Manager
"I value creating an immersive and personalized Alpine experience for each guest, with a focus on service, quality and the authenticity of the region."
Four Seasons Tenure
Since 2006
First Four Seasons Assignment: Stewarding Supervisor, Four Seasons Hotel George V, Paris
Employment History
Four Seasons Hotel Ritz Lisbon; Four Seasons Resort Seychelles; Four Seasons Hotel George V, Paris
Education
Master in Management and Innovation of the Tourism Industry, Université de Toulouse - Jean Jaurès, France
Languages Spoken
With more than 15 years of experience in the hotel industry, Joachim Jacob started his career in 2006 as a Stewarding Supervisor at Four Seasons George V, Paris. His managerial skills and team spirit enabled him to achieve exceptional results in terms of guest satisfaction and operational excellence. Since then, his career with the company has led him to various management positions in Paris, Lisbon and Seychelles.
It is in 2019 that Joachim joins Four Seasons Megève Collection as Hotel Manager. It has been a rich experience during which he played a driving role in the positioning of this unique site composed of two hotels (Four Seasons Hotel Megève and Les Chalets du Mont d'Arbois, Megève, A Four Seasons Hotel) as well as the Golf du Mont d'Arbois and the Edmond de Rothschild Heritage Group's mountain restaurants (Le Club du Mont d'Arbois, La Trattoria de la Taverne, La Pizzeria de la Taverne and L'Idéal 1850).
In his role as General Manager, Joachim is responsible for the continued development of this exceptional collection, further reinforcing Megève's position as the premier destination for guests seeking an unforgettable luxury experience.;

"I am delighted to have been given the opportunity to lead this truly exceptional destination in the Four Seasons hotel portfolio, and to collaborate with such a talented team. Our aim is to maintain and enhance the guest experience to align with the values of Megève and the art of living of the Edmond de Rothschild Heritage Group," says Joachim Jacob.
With Joachim's unparalleled passion and expertise, he is expected to play a significant role in making this unique resort a leading European destination in the heart of the Alps.