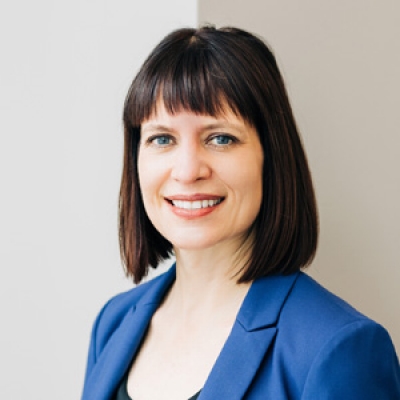 Dawn Turbes
Director of Sales
Four Seasons Tenure
Since 2021
First Four Seasons Assignment: Current
Employment History
Houstonian Hotel Club and Spa; Aramak; Treviso Restaurant

Education
Bachelor of Mass Communication from the University of Northern Colorado
Birthplace
Worthington, Minnesota, USA
Languages Spoken
Minnesota native Dawn Turbes built her extensive hospitality career over several decades in Colorado and Texas. But when the opportunity to move back to her home state presented itself, Dawn was delighted. Not only would it bring her closer to her family, but that it was a role at Four Seasons Hotel Minneapolis that made the opportunity even more exciting. "I knew there was such brand and culture integrity," she says. "Our mission statement is based on The Golden Rule — who does that not resonate with?"
As the Director of Sales for Four Seasons Hotel Minneapolis, Dawn oversees corporate, travel industry and group sales. After several decades in the industry, she still gets a thrill from closing big sales and hitting revenue goals. But at the end of the day, Dawn gets the most satisfaction from personal relationships with clients and coworkers alike. "The most important thing I've learned is how valuable it is to listen. You have to seek to understand first before reacting or coming to judgement." 
Dawn was raised in southwestern Minnesota, then graduated from the University of Northern Colorado with a Bachelor of Mass Communications degree with an emphasis on journalism. She had her sights set on the Associated Press, but a college job at a country club changed the course of her career. She quickly climbed the ranks from banquet captain to director of banquets, to director of memberships, and discovered she had a knack for sales. "I sold out all the memberships and established a wait program. It was invigorating — I had a true passion for selling."
This passion has carried her through several roles, from director of catering sales at Trevisio Restaurant to marketing/catering manager for Aramark, to nearly 15 years at the Houstonian Hotel Club and Spa, where she was promoted from group sales manager to director of group and negotiated sales to director of sales, where she led a team of 20.
Dawn cites guiding her team through the pandemic as an unforgettable career moment. As the leader, Dawn kept her team inspired and uplifted during a time of immense uncertainty. Her methods worked: she and her team booked more weddings in the last five months of 2020 than they did in the same time period the previous five years, all while creating virtual platforms and providing additional levels of guest support during a stressful time.
Dawn and her family live in St. Louis Park, Minnesota, and since relocating, she's been reacquainting herself with her favourite things about her home state. "I missed the very distinct seasons, the quiet, the blue skies and the galaxy of stars at night." She's also happy to be back in the land of Minnesota Nice and to have more access to hockey games and her beloved Minnesota Vikings — no more Sunday Ticket needed!