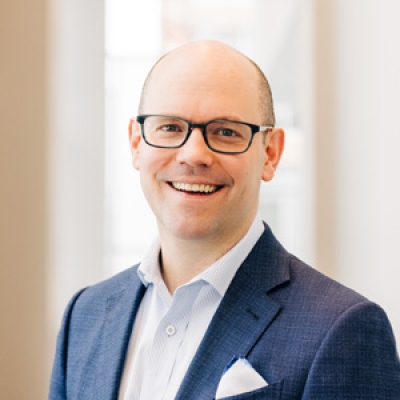 Florian Riedel
General Manager
"Four Seasons Hotel Minneapolis is more than a hotel. It's a beacon drawing people together."
Four Seasons Tenure
Since 1996
First Four Seasons Assignment: Commis de Rang, Four Seasons Hotel London
Employment History
Four Seasons Hotel Silicon Valley at East Palo Alto; Four Seasons Resort Hualalai; Four Seasons Residence Club Aviara, San Diego; Four Seasons Resort Great Exuma (formerly a Four Seasons hotel); Poggio Antico restaurant, Montalcino, Italy; Four Seasons Hotel Berlin (formerly a Four Seasons hotel); Four Seasons Hotel London  
Birthplace
Education
Hospitality Administration and Management, Hotel Management School of Villingen-Schwenningen, Germany
Languages Spoken
A visionary leader who believes in giving 110 percent each day, General Manager Florian Riedel encourages his team at Four Seasons Hotel Minneapolis to be part of positive change. "We have an opportunity to bring people together, attract new business to Minneapolis and create a welcoming environment where people want to be. How do we do this? It starts with our core mission: living by the Golden Rule and treating each person as we want to be treated."
A graduate from the hotel management school of Villingen-Schwenigen in Germany, Florian began his career with Four Seasons in 1996 at The Inn on Park, now known as Four Seasons Hotel London at Park Lane, bussing tables in the Michelin starred Seasons Restaurant. "Working in a restaurant teaches you how to be agile and think on your feet, a skill I have found invaluable throughout my career."
After five years rising through the ranks in a variety of food and beverage and rooms positions, the Golden State was calling and Florian transferred to Four Seasons Resort Aviara in Carlsbad, California. "Everything about the California lifestyle appealed to me from the incredible year-round weather, numerous outdoor activities and the passionate food and wine culture." From there, his career took him back to Europe where he was served as Front Office Manager at the former Four Seasons Hotel Berlin.
Although Florian was happy in his successful career with Four Seasons, his entrepreneurial spirit was calling. Florian briefly left Four Seasons to become partner and sous chef of a Tuscan vineyard in the beautiful hillside village of Montalcino, Italy. While Florian cooked away in the kitchen, his wife Wendy ran the front of the house.
Florian returned to Four Seasons as Assistant Director of Rooms at the former Four Seasons Resort Great Exuma in the Bahamas and later served a second stint at Four Seasons Aviara as Director of Residences. Florian was then promoted to Regional Director of Residences during which he spent time assisting with numerous Four Seasons residential projects including Seattle and Beijing before becoming Resort Manager at the award winning Four Seasons Resort Hualalai in late 2011.
In 2014, when Four Seasons assumed responsibility for all areas of Hualalai Resort, Florian was promoted to General Manager and Vice President of Operations with oversight of the 330 Residential member homes and member facilities, including golf, tennis, spa, ocean activities and two fully serviced club houses. This role proved to be incredibly challenging merging 600 Hualalai Resort employees with the 600-employee Four Seasons family.
After successfully bringing these two cultures together to form one unified team, Florian accepted the role of General Manager at Four Seasons Hotel Silicon Valley at East Palo Alto in November 2016 and set to work on positioning the Hotel at the heart of the community. "I wanted the Hotel to reflect the essence and spirit of Silicon Valley – through our staff, the physical product and the guest experience."
An avid outrigger canoe paddler who completed three triathlons, Florian lived in one of the largest biking communities in the Bay Area before putting his hand up to move to Minneapolis, Minnesota, and open the 125th hotel in the Four Seasons portfolio.
Along with his wife Wendy and their children Max and Mia, Florian settled in Long Lake, Minnesota in 2021 and spent the summer cycling, swimming and exploring the nearby lakes, hiking trails and parks. "Wendy and I want to raise our children here. Minneapolis is family-oriented and friendly, and there are so many outdoor activities to enjoy. We see our future here, and we believe Minneapolis' best days are ahead."