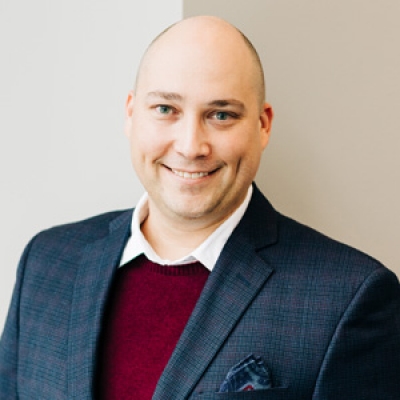 Mark James Syputa
Director of Residences
Four Seasons Tenure
First Four Seasons Assignment: The Ritz-Carlton Chicago (formerly a Four Seasons hotel)

Employment History
Four Seasons Hotel Abu Dhabi at Al Maryah Island; Four Seasons Hotel Riyadh at Kingdom Centre; Four Seasons Resort Mauritius at Anahita; Four Seasons Residence Club Aviara; The Ritz Carlton Chicago (formerly a Four Seasons hotel)
Birthplace
Education
Bachelor of Liberal Arts & Sciences at University of Illinois at Urbana-Champaign

Languages Spoken
As the Director of Residences at Four Seasons Hotel Minneapolis, Mark James Syputa is responsible for the property's stylish residential living spaces, including a unique collection of 34 Private Residences. In this role, he provides operational oversight on all aspects of the intuitive, intelligent services provided by a dedicated team of professionals.
After starting his luxury hospitality career nearly two decades ago in Chicago, Mark pursued his passion to explore new places and cultures and moved overseas in 2008 to open Four Seasons Resort Mauritius at Anahita as the Residences Manager. Shortly thereafter, he went on to serve as Regional Director of Residences, offering oversight for Four Seasons Private Residences in Seychelles, Marrakech and Sharm El Sheikh.
Mark continued his Four Seasons career journey as Director of Rooms; he worked in the Arabian Peninsula at Four Seasons Hotel Riyadh at Kingdom Centre from 2015-17 and the United Arab Emirates at Four Seasons Hotel Abu Dhabi at Al Maryah Island from 2017-22.
An Illinois native, Mark saw Four Seasons Hotel Minneapolis as a special opportunity to return to his Midwestern roots, now with almost 20 years of international luxury experience. "It is my both my unique pleasure and my proud responsibility to build the Minnesotan values of honesty, integrity and character into every aspect of our Residential services," he says.
Having spent his entire childhood in the Midwest, Mark's personality is deeply shaped by the values of humility, friendliness, honesty, integrity and sincerity – qualities that have served him in good stead over the course of his journey with Four Seasons. "Anyone can learn the latest luxury trends or memorize the finest wine list, but you have to whole-heartedly embrace the Golden Rule – to treat others as you wish to be treated – to be successful with Four Seasons."
Mark graduated from the University of Illinois at Urbana-Champaign with a Bachelor of Liberal Arts and Sciences degree. "My education was important, and I feel strongly that it is essential in today's global economy. However, my success comes from holding and living the quintessential Midwestern values I have grown up with, and not from anything that can be learned in a classroom," he adds.
Mark relocated to greater Minneapolis with his wife Jessyca, their daughter Chiara, son James, and two desert Salukis who hail from a vastly different culture and climate. Along with his family, he is excited to explore all that Minnesota has to offer – from its vibrant and diverse city life to its expansive and abundant state parks system.