Back
Community Connections: Inaugural Blood Drive at Four Seasons Hotel Minneapolis
Our team at Four Seasons Hotel Minneapolis abides by a simple company philosophy: The Golden Rule. This principle guides everything from the guest experience to employee practices - and it also steers our commitment to giving back.
Since opening our doors in June 2022, our team has been dedicated to community involvement, with a special focus on downtown restoration efforts, social justice programs and health and wellness initiatives. To that end, our grand opening party raised more than USD 50,000 for The Link, YWCA and Children's Cancer Research Fund.
Continuing these efforts in 2023, enter the first-ever blood drive at Four Seasons Hotel Minneapolis. In collaboration with the American Red Cross, the event saw the second-floor Mill City Ballroom transformed into a full-fledged donation outpost. Instead of elegantly set tables and gourmet cuisine, the bright and airy space was filled with cots, medical equipment and a dedicated team decked in red.
The January 30, 2023 blood drive had an impressive turnout of Four Seasons Hotel Minneapolis employees. While all had varying degrees of experience, participants shared a common trait: a desire to give back.
"I feel like if I can help one person, I love the opportunity," says Stacey Allgood, a frequent blood donor who serves as banquet captain in the Hotel's food and beverage department. "And this is all because of the Red Cross ­- everything is portable, and they're able to come here and find people who want to help."
"I've never given blood, but in 2005 I had spinal fusion surgery, and they used a lot more blood than they thought," says Dan Arnett, part of the Engineering department. "It's been a while, and I should have done it earlier. It's a good thing to do."
Giving back is essential to Deqa Dahir, who works as overnight manager in the front office. "It's a core value," she says. "We're fortunate to have the things we have, so any time we can, we need to give it back. It's nice to work for a company that shares those same values."
The blood drive wasn't only for Four Seasons employees. Building tenants such as RBC Wealth Management and United Properties received personal invitations to make appointments and many took the opportunity - especially with the close proximity and ease of the event.
"I hadn't done it in years, and it was time to try it," says Martha Navis, office coordinator for United Properties. "It's needed, and it's so convenient. You just have to clear your calendar and walk up the stairs."
Matt Kassera of RBC Wealth Management agreed. "We're in a shortage, and people need blood," he says. "It's the human condition; it's what you have to do. I'm thankful to be in a place where it took me 25 minutes out of my work day. That's nothing, right? It's nice to give back and help bring more community back to the city of Minneapolis."
This inaugural blood drive garnered 75 pints of blood, which will go on to impact the lives of 225 patients in need of this critical resource. Additionally, the event gave the Red Cross additional exposure, showing that there are many ways to give to this essential organization.
"People don't always know that you can donate blood through the Red Cross - they think it's just about money," says Yvett Gonzalez Vang, a Red Cross Team Lead. "It puts us out there, and gets more people to donate."
But the Red Cross - and Four Seasons Hotel Minneapolis - understand that not everyone is comfortable giving blood. Team members were invited to spread the word to clients and community members, volunteer to check people in, or coordinate other elements of the day.
Additionally, Four Seasons Hotel Minneapolis moved its employee café to the events floor for the occasion so all team members felt part of the experience, even if they couldn't donate. Says Jenna Benson of the People and Culture department, "We're still building community even if you can't participate."
---
---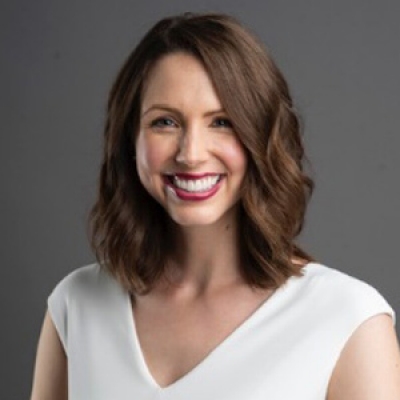 Allie Stoneberg
Director of Communications and Partnerships
245 Hennepin Avenue
Minneapolis, Minnesota 55401
USA
---
Four Seasons Hotel Minneapolis
PRESS KIT

Visit Four Seasons Hotel Minneapolis Website