Back to Main
Four Seasons Resort and Residences Napa Valley
400 Silverado Trail, Calistoga, California, 94515, USA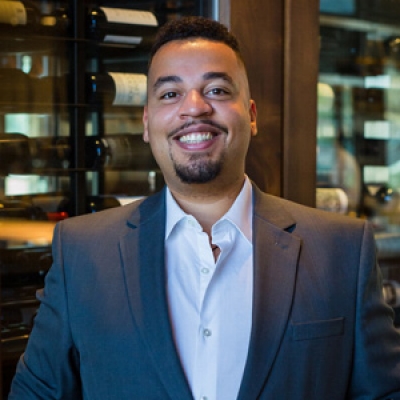 Derek Stevenson
Sommelier
"I cook with wine, sometimes I even add it to the food."
Four Seasons Tenure
Since 2022
First Four Seasons Assignment: current
Employment History
Ever Restaurant, Chicago; Spiaggia, Chicago; Acanto, Chicago; Aviary, Chicago; The Office, Chicago
Education
Culinary Institute of America Hyde Park, Culinary Science
Birthplace
New Holstein, Wisconsin, USA
Languages Spoken
Derek Stevenson, a talented sommelier and hospitality enthusiast, oversees the wine program at Four Seasons Resort Napa Valley.
Stevenson seeks to discover the great wines of California, particularly the greater Napa Valley area, with a special focus on the Calistoga region to support the community and celebrate the talented individuals who have invested their life's work in the dynamic wine industry. The program seeks to subtly tell a story of the evolution of the wine world, highlighting a combination of classic icons with a newer generation of adventurous winemakers. Guests can enjoy a diverse selection of by-the-glass and bottle offerings, with both international and domestic vintages spanning a range of varietals, terroirs, techniques, viticulture areas, and more. In building and refining the extensive yet highly curated wine list at Four Seasons Resort Napa Valley, Stevenson ensures the assortment complements the restaurants' elevated cuisine by Chef Rogelio Garcia, with options for guests to drop by for a casual glass by the fireplace or on the terrace, or to enjoy a perfect pairing with dinner. Stevenson's wine offerings are also available throughout the Resort within Campo Poolside, in-room dining, in-room wine refrigerators, and Spa Talisa.
Originally from New Holstein, Wisconsin, Stevenson discovered his passion for wine and hospitality at a young age. He started working in a diner at age 14 and followed his passion to culinary school at the CIA Hyde Park. Following graduation, he turned his focus towards the beverage sector. At 23 years old, he became a Certified Sommelier from the Court of Master Sommeliers. Stevenson has now switched to the Wine & Spirit Education Trust (WSET), where he is currently participating in Diploma-level testing. Upon working with many incredible chefs and sommeliers throughout his career, Stevenson's personal mentor is Jarmel Doss, for whom he worked as a barback from ages 18-20 in a speakeasy called The Office in Chicago. Doss gave Stevenson the opportunity to taste and smell things that people often never get to try, such as bourbon from before the Civil War and chartreuse flights spanning decades. Doss helped Stevenson realize his passion for perfectly balanced flavours, which led him to love pairing wine.
Stevenson's most proud accomplishments include helping Ever Restaurant – the Chicago fine dining concept by Chef Curtis Duffy and Michael Muser – achieve two Michelin stars in a mere four months, pursuing his dream of being a fine dining sommelier at the young age of 19, and traveling around the world for wine visits to a variety of beautiful locations including, Italy, Austria, France, and more.
Outside of work, Stevenson enjoys biking and golfing, and enjoying as much great food and wine as he can.