Back to Main
Four Seasons Hotel and Private Residences Nashville
100 Demonbreun Street, Nashville, Tennessee, 37201, USA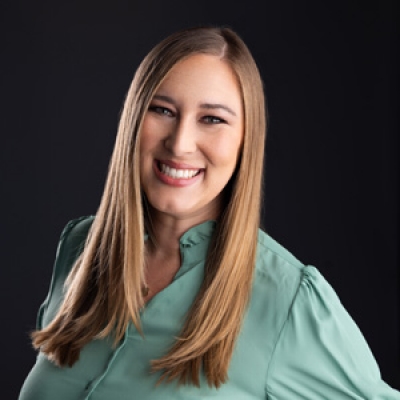 Liz Thomas
Director of Events and Event Services
"Combining Southern hospitality with Four Seasons service, our team is committed to creating events that are one-of-a-kind and memorable for every guest. Every detail can be customized to a guest's needs and desires, with an added personal touch."
Four Seasons Tenure
Since 2022
First Four Seasons Assignment: current
Employment History
W Nashville, Nashville, Tennessee; Omni Nashville, Nashville, Tennessee; Omni Berkshire Place, New York, New York; Westin Grand Central, New York, New York; Westin Waltham-Boston, Boston, Massachusetts; Westin Boston Seaport, Boston, Massachusetts
Education
Bachelor of Arts in Hospitality Administration, Boston University, Boston, Massachusetts
Birthplace
Barnstable, Massachusetts, USA
Languages Spoken
Musical Influences
The Beatles, Sara Bareilles, Taylor Swift.  Click here to experience Liz's playlist.
With more than 15 years of experience planning and executing special events at luxury hotels, Liz Thomas brings a wealth of knowledge, expertise and passion to her role of Director of Events and Events Services at Four Seasons Hotel Nashville.
Following stints in catering sales, convention services, and catering management for Westin and Omni properties in Boston and New York City, Liz made her way to Nashville in 2018. She worked as the convention services manager and the director of catering sales for Omni Nashville and as the director of catering sales on the pre-opening team of W Nashville before joining Four Seasons in the spring of 2022.
"The role is perfect because it combines the two things that I love, which are catering sales and event servicing," Liz says. "It's the perfect marriage of all my previous positions. And the fact that I got to work with a pre-opening team and build everything from the ground up is so much fun."
Liz and her team bring weddings, corporate meetings, galas, and other special events at Four Seasons Hotel Nashville to life with thoughtful amenities, complete customization, and top-notch service. "Combining Southern hospitality with Four Seasons service, our team is committed to creating events that are one-of-a-kind and memorable for every guest," she says. "Every detail can be customized to a guest's needs and desires, with an added personal touch."
When Liz isn't busy creating memorable occasions for guests, she can be found exploring the area's natural beauty at Cheekwood Estate and Gardens or Radnor Lake with her husband and two young sons.