Back
We're with the Band: Kaylin Kole
Four Seasons Hotel Nashville spotlights the very best of the city's live music scene
Four Seasons Hotel Nashville is the perfect jumping off point for a discovery of Music City. Within walking distance of the Hotel are historic performance venues such as The Ryman Auditorium, the lively cover bands of Lower Broadway's honky tonks, and the more intimate listening rooms that host unique songwriter shows, proving that Nashville's live music scene has something for everyone.
In this edition of "We're With The Band" we spotlight Kaylin Kole, a Nashville based singer-songwriter, who after humble beginnings in Portage, Wisconsin, followed her passion for music after discovering a natural vocal ability and stage presence that all started when she began entering karaoke competitions at a young age. The experience of hitting the road and different cities for those shows led to a desire for more from the industry. By 16, Kaylin was already touring the country and, in the summer of 2017, released her debut EP, IncEPtion with the support of Bobby Boyd (of Rascal Flatts and Alabama fame).
Now firmly calling Nashville home, Kaylin stays busy with a full roster of live shows, writing appointments and recording commitments, as she looks to take her career in Music City to the next level.
The Artist
Kaylin Kole is a versatile pop artist who describes her style having "bold tones and style" to it.
"I used to do soul pop. I love Etta James, Adele and all these great vocalists. But I like to think that as I have grown, so has my style and range, which is shown through the kind of songs that I have written along the way," explains Kole.
Fast-forwarding to Kaylin Kole's latest offering, the EP Bourbon Warfare, and that sentiment is evident.
"It's what I would call a 'Coming of Age EP' where I've been able to reflect on being able to have so many incredible experiences this past few years, which have in turn helped me figure out who I am," she explains.
Q. How would you describe the music you play?
"It's pop, it soulful and there's plenty of country influence. If you could put Luke Combs, Chris Stapleton, and Lauren Daigle in a room and put their sound together, that's what it would be like," explains Kaylin.
Q. How did it all start for you?
"It's all thanks to my parents. They hit the road with me every weekend and would take me to my shows, and to talent competitions I would compete in. In one show at Black River Falls, Wisconsin, I made a connection with Chad Gentry from a Nashville-based artist development company, and it went really fast from there!" explains Kaylin.
Q. Where could folks find you playing at the moment?

"I am lucky enough to play a lot of different venues across town as well as festivals and events further afield – so the best way to stay in touch with the show schedule is my social media account where I post them regularly," says Kole.
Q. What advice would you give to our guests visiting Nashville and wanting to experience its music scene?
"I'm never going to knock on Lower Broadway because that's a fun experience, but if you want to listen to original music and people's stories, look for the smaller venues such as The Basement, The 5 Spot, The Listening Room and Dee's Country Cocktail Lounge," says Kaylin Kole.
Four Seasons guests can find Kaylin Kole's website here as well as staying in touch with her music events on her Instagram and YouTube channels.
A stay at Four Seasons Hotel Nashville is the perfect jumping off point for your discovery of Music City. Visit our property website to review the latest stay offers or call 615 610 6995 to discover more and book.
---
---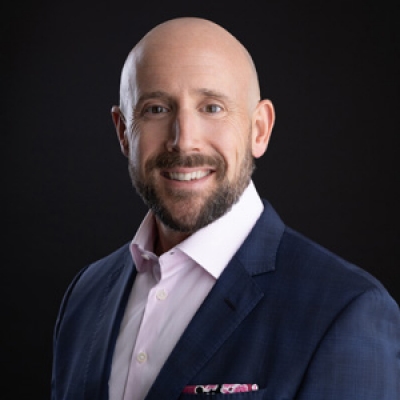 Robert Chinman
Director of Public Relations and Communications
100 Demonbreun Street
Nashville, Tennessee 37201
USA
---
Four Seasons Hotel and Private Residences Nashville
PRESS KIT

Visit Four Seasons Hotel and Private Residences Nashville Website