Back
Nashville: Music Lives Here
Music City is more than just a moniker for Nashville; it encompasses the heartbeat and identity of the city. And while Nashville is a perfect destination for country music fans, the city's rich musical heritage extends to many other genres. From historic venues to intimate listening rooms to lively honky tonks, Nashville's live music scene has something for everyone.
A stay at Four Seasons Hotel Nashville is the perfect jumping off point for your discovery of Music City. Visit our property website or call 615 610 5001 to discover more and book.
Honky Tonk Highway
Located on Lower Broadway in the heart of downtown Nashville, just steps away from Four Seasons Hotel and Residences Nashville, the Honky Tonk Highway is Nashville's most centralized live music district. With blocks and blocks of honky tonks, all free of charge to enter, there's live music happening every day of the year from 10:00 am to 3:00 am. The corridor is a mix of legendary bars — such as Robert's Western World and Tootsie's Orchid Lounge, where classic country artists used to take the stage in between sets at the Ryman Auditorium — and newer establishments from popular country artists, including Blake Shelton's Ole Red, Dierks Bentley's Whiskey Row, Jason Aldean's Kitchen + Rooftop Bar, Florida Georgia Line's FGL House, and Miranda Lambert's Casa Rosa. Even Justin Timberlake owns a honky tonk and upscale supper club on Broadway called The Twelve Thirty Club.
Music Museums
For music fans hoping to learn the history behind the songs, Nashville is home to several music-themed museums. For more than 50 years, The Country Music Hall of Fame and Museum has worked to preserve and celebrate the history of country music through ever-changing exhibits, educational programming, and live events. Get a behind-the-scenes look at the instrumentalists, engineers, and producers responsible for some of the world's most famous songs and records at The Musicians Hall of Fame and Museum. The newly opened National Museum of African American Music (NMAAM) is devoted to the central role that African American music has played in creating America's soundtrack. Nashville is also home to a series of smaller museums dedicated to the legacy of specific artists, including The Johnny Cash Museum, Patsy Cline Museum, and Willie Nelson and Friends Museum.
Intimate Listening Rooms
For those seeking a more intimate music experience, there are a plethora of cozy venues to hear from some of the city's best songwriters and artists. For 40 years, the famed Bluebird Cafe has welcomed up-and-coming songwriters and established hit-makers to its twice nightly songwriters' rounds. In more recent years, The Listening Room has earned a reputation for artists and audiences alike as one of the best singer-songwriter venues in town. At these types of venues, the songs and stories take centre stage, so audiences are encouraged to keep talking to a minimum during the show, and tickets or reservations are strongly encouraged.
Arenas and Amphitheaters
When it comes to national tours or Nashville's iconic holiday celebrations, fans flock to a number of large stages in the area. Bridgestone Arena is the city's multi-purpose arena and can hold up to 20,000 people for a concert. Nissan Stadium, just across the river from Four Seasons Hotel and Residences Nashville, is home to the Tennessee Titans of the NFL but has also welcomed global music sensations, including The Rolling Stones, Garth Brooks, Taylor Swift, and Béyonce, thanks to its capacity to hold nearly 70,000 attendees. The Ascend Amphitheater is one of the city's newest concert venues and has quickly become one of its most popular, due in part to its central location on the west riverfront in the shadow of the Music City skyline.
Iconic Venues
Easily the most famous venue in Nashville, The Ryman Auditorium dates back to 1892, when it was originally constructed as the Union Gospel Tabernacle. The historic church hosted concerts from its earliest days and eventually went on to become the home of the Grand Ole Opry radio show from 1943 to 1974. Today, it's one of the most popular and respected concert halls in town for local and touring artists to perform more intimate concerts with spectacular acoustics. When the Grand Ole Opry moved out of the Ryman in 1974, it relocated to a new Grand Ole Opry House about 15 minutes outside of the city. The 4,000-seat auditorium continues to host the recording of the beloved radio show weekly in front of a live audience, as well as concerts from country music legends, emerging artists, and touring acts, and has earned a reputation for surprise appearances from celebrities of all types.
---
---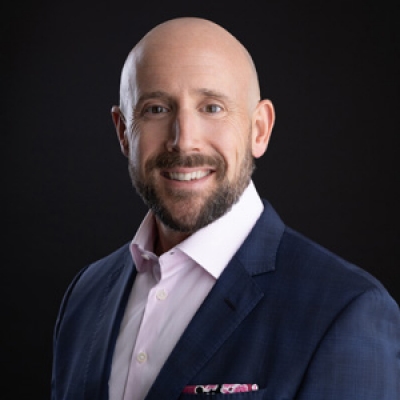 Robert Chinman
Director of Public Relations and Communications
100 Demonbreun Street
Nashville, Tennessee 37201
USA
---
Four Seasons Hotel and Private Residences Nashville
PRESS KIT

Visit Four Seasons Hotel and Private Residences Nashville Website