Back
Biophilic Design: Living in Nature
The ability of Naviva, A Four Seasons Resort, Punta Mita, Mexico to offer guests an authentic experience in nature without sacrificing luxury is made possible by biophilic design – an architectural approach that connects people to their natural surroundings. The unrivalled and unconventional Naviva experience creates an environment that fosters community, personal growth, and knowledge enhancement. All building forms, interior design, and guest experiences tie back to a natural phenomenon, creating a resort concept that is fully derived from nature. The result is a journey for the senses that evokes the principles of biophilic design including prospect, refuge, mystery, and thrill. See how these elements come together at Naviva in this video.
Defining Biophilic Design
Through the lens of biophilic design and biomimicry – in which the natural world is the driving influence for design solutions – the natural beauty of Mexico was the key source of inspiration when Naviva was conceptualized with Luxury Frontiers, an award-winning design firm and pioneer in the alternative lodging sector.
Naviva embodies biophilic design through three core concepts: nature in the space, natural analogues, and nature of the space. Nature in the space comprises visual and non-visual connections to nature, the presence of water, dynamic and defused light, thermal and airflow, and non-rhythmic sensory stimuli. Natural analogues include biomorphic forms and patterns, material construction with nature, and complexity and order (adhering to spatial hierarchy found in nature). Nature of the space taps into the innate and learned desire of humans to want to see beyond their immediate surroundings and to be removed enough to feel protected, but still part of the greater whole.
Building Forms
Naviva awakens the intrinsic bond that humans have with nature through an architectural approach that immerses guests in their natural surroundings. All building forms blur the border between the natural and manmade worlds, and every item on display has been carefully considered to create an authentic sense of place. "The ability to experience the real is true luxury," says Graeme Labe, Managing Director and Principal, Luxury Frontiers.
Cupollo Landing
Anchoring the arrival and departure experiences of the Resort, Cupullo Landing incorporates all 14 principles of biophilic design. Upon arrival, guests traverse across a timber pedestrian bridge featuring a swing with jungle views above a natural ravine, evoking the biophilic design principle of thrill. Overhead, a tunnel-like walkway is enveloped by a lattice bamboo weave that emulates the form of a caterpillar crawling into a curved, copper shingle cocoon. This architectural narrative is symbolic of the transition from a guest's everyday life to Naviva – another world.
Luxury Tents
Naviva blurs the border between the natural and manmade worlds with 15 luxury tents that are designed to be at one with the surrounding jungle. Each tent features a hybrid structure that incorporates single-skin canvas roll ups instead of firm walls so guests can welcome in the lush green surrounds. Stunning coastal views are made possible with tents positioned on a cliff overlooking the Pacific Ocean, delivering a fully immersive outdoor experience with an open-air living room and separate bedroom flowing to an expansive deck and private plunge pool offering forest-framed refuge. The biophilic design approach relating to thermal and airflow variability establishes an idyllic balance of air conditioned and naturally ventilated spaces.
Copal
At Copal Cocina de Leña, the Resort's central gathering place, the overall roof form is a playful expression of a traditional Mexican palapa that provides an authentic and alfresco experience while guests dine on local, sustainable cuisine prepared by Chef Sofia Mojica. Guests move through a copper-clad, cocoon-like lounge and enjoy a radial communal area that boasts panoramic views at every angle, evoking the biophilic design principle of prospect. Dining room ceilings incorporate woven bamboo, while the entrance cocoon embraces bamboo construction by creating an intricate bamboo "hive." Canvas fins inserted into the ceiling of the outdoor dining area create a sense of oceanic movement as they flow in the breeze.
Spa Pods
Naviva's individual spa pods and temazcal were inspired by the ceiba tree's flowers and pods found onsite. One spa pod faces west for sunrise, and the other faces east for sunset to create variation based on the time of day and to provide privacy for guests entering each pod's secluded gardens from opposite sides. Much like a traditional temazcal's womb-like form, which is evocative of refuge, the ceiba flower is the centre point from which new life springs. This architecture reflects on ancient rituals and forms and translates them into a contemporary setting. Conceptually, each area promotes wellness by immersing guests in tangible and intangible aspects of nature, again emphasizing the 14 key principles of biophilic design.
Interior Design
The natural beauty of Mexico's Punta Mita and Riviera Nayarit was the key source of inspiration for the interior design of Naviva. The Resort's interior design reflects a sense of place and pays homage to local Mexican culture. Striking lighting, rustic textures, and natural timber accents complement each space. The team collaborated with Mexican designers, artists and manufacturers throughout the design and construction process, not only to support local businesses but also to create spaces with an authentic connection to the local culture (see full list of local partners below).
All interior design ties back to biomimicry and biophilic design, reflecting the natural phenomenon found in the surrounding context. In each tent, all finishes work together to create a sense of harmony throughout the space. Every item featured in the guest rooms has been carefully considered to create an authentic sense of place. The timber coat hooks, for example, are individually carved from trees onsite and bespoke side tables in the lounge area reference a molinillo, which is a traditional Mexican hot chocolate mixer. A sophisticated, muted colour palette is seen throughout complemented by bold vernacular details.
The team curated an eclectic, mix-and-match furniture aesthetic for Copal, which provides guests the freedom and flexibility to enjoy various pieces as they would in their own home. A combination of blues, greens, and reds can be seen in the cushions, local artwork, landscaping, and furniture selection. The variation in furnishings creates a more comfortable setting and brings character and personality to the space. The colour palette is a combination of vibrant design moments and natural hues that draw from the colours in copper – a key material used throughout Copal – as it ages over time.
Experiences Inspired by Biophilic Design
Beyond the Resort's public spaces and accommodation offerings, biophilic design transcends into Daily, Signature and Unscripted Naviva experiences that are each rooted in one or more biophilic design principles. This thoughtfully curated collection of experiences completes the Resort's comprehensive biophilic design approach so that nature is perceived in every aspect of a guest's stay, evoking at times a sense of mystery or a sense prospect that anything is possible. Designed exclusively for Naviva, each activity offers opportunity for knowledge enhancement and self-discovery. Daily Naviva experiences may include transcendental journeys or full moon Metztli mythology, and Signature experiences may include free-diving breathwork or nocturnal forest bathing. With a style that's informal and fluid, Unscripted moments comprise spontaneous activities for Naviva guests to pursue, such as a surprise picnic in the jungle or making molcajete salsa with Chef Sofía Mojica.
Naviva Design and Local Business Partnerships
---
---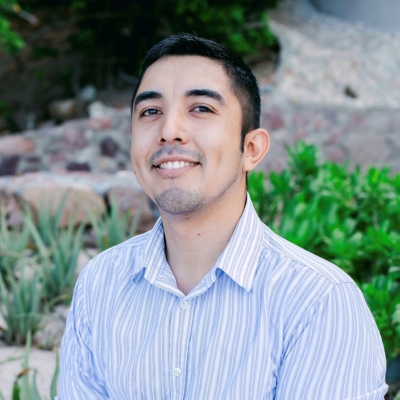 Salvador Macías
Public Relations and Marketing Communications Coordinator

Punta Mita, Bahía de Banderas, Nayarit 63734
Mexico The Point PR
9800 Wilshire Boulevard
Beverly Hills, California 90212
USA
---
Naviva®, A Four Seasons Resort, Punta Mita, Mexico
PRESS KIT
Visit Naviva®, A Four Seasons Resort, Punta Mita, Mexico Website