Back
Four Seasons Connects – Celebrate More Time Together Around the Table
After too many holidays, birthdays and special occasions spent apart, there is no better time to reunite and reconnect in Nevis and spend time with friends and loved ones. And, one of the best things about celebrating moments like these at Four Seasons Resort Nevis is our Private Retreats collection of luxury vacation rental homes that provides space and privacy to connect with each other and the world around you.
Perfect for a multi-generational family or a friends' getaway, these residences are fully-equipped with all the amenities of home and everything that anyone could need while away, including state-of-the-art kitchens that can be stocked up with all your favourite provisions. There is something about food and cooking that brings people together. From preparing your favourite dish to bring to the table to working in the kitchen with family and friends or sharing recipes and stories through the years, food has a way enhancing our most cherished memories.
During the holiday season, our team is ready, willing and able to help make your celebration to remember. Of course, you can dine in any of the Resort's restaurants or order in, but room service is never quite going to reproduce the sweet scent of dry-rubbed meat cooking on the grill, the sizzle of cheese melting in with freshly made pasta straight from the pan or the aroma of a freshly baked fruit cake as your own private chef takes it, still warm from the oven. So why not let our expert chefs prep everything for you to recreate your favourite holiday recipes or create a customised festive menu that highlights the freshest local ingredients?
With that, to get the menu planning started, our talented chefs and master mixologist have shared their ultimate villa recipes for you to make at home or in your home-away-from-home in Nevis – perfect for any birthday dinner party, Thanksgiving or holiday family gathering or just a moment to gather and reconnect with loved ones.
Kendie Williams, Master Mixologist: Kendie's Kick
"During the holidays, you want a good cocktail to get the party started, and my Kendie's Kick will do the trick. You can use any dark rum you have, but if you purchased a signature bottle of Crowned Monkey Rum during your last visit to the Resort, it adds the perfect Nevisian touch."
2 oz Crowned Monkey Rum (or any spiced rum)
1 oz Brinley Vanilla Rum
1 oz tamarind purée
1.5 oz passion fruit purée
.5 oz lime juice
1 dash of Angostura Bitters
Pour all the ingredients into a shaker with ice and strain into glass.
Andres Gonzalez, Executive Sous Chef: Cold Smoked Wahoo Tiradito with Shaved Mango and Spicy Pepper Cream
"This is a personal favourite of mine because it uses very fresh ingredients. In Nevis, we use smoked fresh wahoo, but you can use mackerel at home or any dense white fish that you can get fresh from the sea. This is a perfect starter for the table before a heavy holiday meal because it's so light and refreshing."
Wahoo
1 pound fresh wahoo
1 teaspoon smoked sea salt
Zest of one lemon
Zest of one lime
½ cup applewood chips
Ripe mango (for serving)

Season the wahoo with the smoked sea salt and zest.
Place a small pan or foil container with woodchips and set them on fire.
Once blazing, blow out the flames and place the smoking wood chips with the wahoo in a contained unit (like in a smoker or a 30 inch by 30-inch cardboard box). Allow the fish to sit in the smoke for 30 minutes.
Remove wahoo and refrigerate.
Spicy Caribbean Pepper Cream
4 Caribbean or scotch bonnet peppers
2 cloves garlic
1 lime
1 tablespoon mayonnaise
1 ounce brioche bread, toasted
1 tablespoon sherry vinegar
½ teaspoon ground cumin
Salt and pepper to taste
Roast the peppers and garlic in the oven at 350 F for 15 minutes until golden brown.
Once toasted, place all the ingredients in a blender and blend until smooth.
Season to taste.
Assemble the Dish: Slice the smoked wahoo as thin as possible and place it on a plate of choice.
Peel and slice a ripe mango as thin as possible and place directly on top of the wahoo.
Spoon a thin layer of the spicy pepper cream on top of the wahoo and mango.
Sprinkle with some coarse sea salt and cracked black pepper. Garnish with cilantro and enjoy.
Xavier Phillips, Sous Chef: Salt Fish Cakes or Fritters
"This is something I love to make during the holidays or when friends come over. It's quick and easy and, most of all, a sharable way to enjoy all the flavours of the Caribbean."
1 small onion, diced
2 cups flour
2 tsp baking powder
1 small chili pepper
4oz chopped herbs ( thyme, marjoram, cilantro )
1 lb boneless salted cod ( or any fish of choice )
2 cups of water
Combine the dry ingredients first before adding the water.
Mix in the salt fish (as much as you like).
Combined all the ingredients, scoop out a small amount into a small frying pan with oil and cook until golden brown.
Enjoy with a sweet chili sauce on the side or any dip of your choice.
Rodelle Rawlins, Sous Chef: Curry Lobster
"This is colourful and delicious dish filled with spices that is sure to be a highlight at the table among all the other holiday dishes. The best part is you can make it vegetarian or add any marinated meat such as chicken, lamb or seafood."
Curry Lobster
2 1/2 tbs curry powder
1 cup diced potatoes
1/2 cup diced carrots
1/2 cup diced celery
1/2 cup diced red onion
1 tbsp chopped garlic
1/4 cup chopped parsley
1 cup lobster meat or any protein
1 tin coconut milk
Salt and pepper to taste
Olive oil to heat the pan
Spice Blend
1 tsp garlic powder
1 tsp onion powder
1 tsp kosher salt
1 tsp cayenne pepper
Combine all ingredients; no particular order is necessary.
Rub on your meat of choice before cooking. Serve over rice and peas or vegetable rice.
Koushik Biswas, Executive Pastry Chef: Traditional Nevis Rum Fruit Cake
"This recipe is a staple for any special occasion and has been a guest favourite at the Resort for years during the holidays. It's the perfect sweet treat with a hint of rum."
8 oz butter
8 oz sugar
2 whole eggs
2 tablespoon vanilla
1 cup all-purpose flour
1 tablespoon baking powder
1 teaspoon nutmeg
1 teaspoon cinnamon
½ teaspoon salt
½ cup raisins
½ cup cherries
½ cup mix peel
1½ cups dark rum
½ cup gravy browning
Beat butter and sugar until fluffy. Add eggs slowly, one at a time. Add vanilla.
Mix all dry ingredients together and sift.
Combine raisins, cherries and mix peel with rum. Put in blender and puree.
Fold into flour and cream mixture. Scrape the bowl and mix until smooth.
Bake at 350 degrees until done, about one hour.
---
---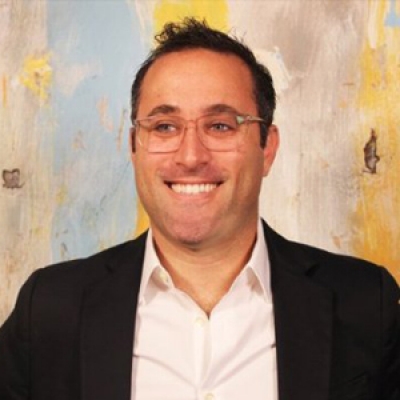 Mitchell Nover
Director of Public Relations and Communication
3350 SW 148th Avenue, Suite 204
Miramar, FL 33027
U.S.A.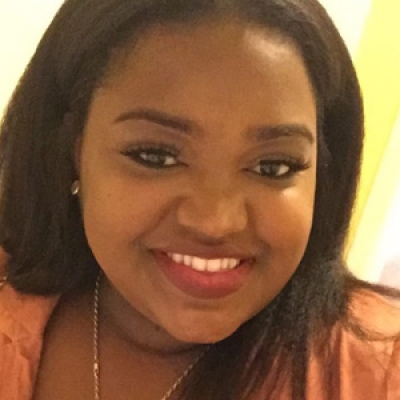 Gillian Stoney
Digital Marketing Communications Manager

Four Seasons Resort Nevis,
Nevis, West Indies, Caribbean
---
Four Seasons Resort Nevis, West Indies
PRESS KIT

Visit Four Seasons Resort Nevis, West Indies Website