Back
Las Nieves Estate: Sustainability and Sophistication Set in a Modern Caribbean Oasis of Relaxation and Adventure
Step into an exquisite and eco-friendly tropical sanctuary that redefines the essence of luxury living at the Las Nieves Estate at Four Seasons Resort Nevis. This modern two-storey vacation home is equipped with a host of intelligent amenities, including the first Tesla Solar Roof ever installed outside of the United States, providing an exceptional and unforgettable experience for those who appreciate sustainability and sophistication. Nestled in the desirable Resort's Mahogany Hill neighbourhood, the 6,855 square foot (636 square metre) property presents awe-inspiring, panoramic vistas of the Caribbean Sea, the 13th fairway of the Resort's Robert Trent Jones II golf course and the historic St. Thomas Chapel, the oldest Anglican church in the Caribbean, erected during the 17th century. For your next great escape, you're invited to enjoy the ultimate in comfort, style and convenience and immerse yourself in the endless possibilities that await you at the Las Nieves Estate.
Monochrome Bohemian Chic
Upon entering, the capacious great room welcomes you with its well-conceived layout, perfect for mingling and relaxation. The whole room is bathed in natural light streaming through the expansive windows and accordion glass doors, filling it with a cheerful and airy atmosphere. The open layout seamlessly merges the living, cooking and dining areas, and encourages guests to gather and connect in its different areas, from lounging on the plush white sofas to grabbing a drink at the sleek wet bar to a seat at the large wooden dining table that grounds the space. The monochrome interior and raw wooden pieces create a striking and sophisticated atmosphere. The black and white waterfall island and wet bar in the kitchen add a dynamic element and command attention as stunning focal pieces.
This spectacular two-level home houses five lavish bedrooms – three upstairs and two downstairs, each designed with an eye for modern style. Just like the great room, you'll notice striking graffiti art and tribal-designed cushions against stark white backdrops, creating a yin and yang effect. Plush armchairs and bedding further beckon you to the relaxation and adventure that awaits you. You and your guests will have a range of sleeping arrangements to choose from, including king and queen-sized beds, outdoor terrace access and pool deck access for up to 12 guests. The bedrooms offer a perfect retreat for relaxation and recharging. Whether you choose to read a good book, binge-stream your favourite show or spend the day in bed, you're sure to find solace and comfort in these beautifully appointed rooms.
The rare black and white marble reappears in stunning fashion throughout the ensuite bathrooms found in every bedroom. Each one features its own distinctive veining with both crosscut and vein-cut stone showers bringing opulence and character to the otherwise utilitarian spaces. The bathrooms offer a sense of privacy and luxury, with each one designed to create a personal oasis for you and your guests to retreat to, especially the oversized primary bathroom with a separate toilet room and bathtub. In addition, there are two powder rooms, so your other guests never have to navigate a bedroom to use the restroom.
The natural light filtering through the windows accentuates the carefully curated decor, creating an atmosphere of elegance and refinement. As you walk through the home, you'll feel the undeniable sense of grandeur and comfort that permeates every corner. The occasional potted green plants and a gradual return to minimalism characterize the remainder of the home, gently reminding guests to unwind and embrace the possibilities.
An Epicurean Escape
Las Nieves Estate offers a culinary dream that is sure to delight any food lover. Here, you'll discover a well-equipped, professional grade kitchen that is perfect for showcasing your skills or observing your personal chef at work. With modern appliances like an Insinkerator disposal unit and a high-performance stove, top-quality tools and custom cabinetry, preparing a delicious meal has never been easier.
Pull fresh local produce from your massive Subzero refrigerator and mix your favourite cocktail from the wet bar complete with glassware and bartending tools. Our fridge-stocking provisioning service ensures that your favourite treats and beverages are always within reach. Whether you prefer to do your own cooking or hire a private chef, our kitchen has got you covered.
In addition to the chef's kitchen, guests at Las Nieves have multiple dining options to choose from. The kitchen island offers a cozy setting for quick bites, while the large great room dining table is perfect for a formal dinner with friends and family. And for those who prefer to dine al fresco, there are two terraces with ample seating and stunning views. So, whether you're in the mood for an intimate dinner for two or a festive gathering, let your imagination run wild in this luxurious culinary haven and create an unforgettable dining experience.
Expansive Exteriors
Balcony access from all rooms creates a seamless indoor-outdoor flow, perfect for socializing and enjoying the natural beauty of the Caribbean. Whether dining under the stars or basking in the refreshing Caribbean air, the terraces offer an idyllic setting for guests to fully immerse themselves in the island lifestyle.
Sunbathers can indulge in the warm Caribbean sun on the sprawling white stone pool deck, with plenty of lounge chairs and pool toys available for added relaxation and fun. With swaying palm trees and a clear blue sky, the pool deck provides an inviting arcadian setting for guests to soak up the exotic ambiance and indulge in an impeccable poolside experience reminiscent of the chic Ibiza lifestyle, all while enjoying the breath-taking paradise of Nevis.
At dusk focus your eyes on the horizon and enjoy the colourful Caribbean sunset as the sun dips below the seat. What better way to enjoy this awe-inspiring moment than by sitting outside on one of the estate's two terraces, savouring a delicious meal prepared by your private chef, all while surrounded by the natural beauty of the island.
After dinner, enhance your outdoor experience and take a seat around the circular fire pit with six wooden chairs that provide the perfect moonlit gathering place for guests. Whether you're enjoying a glass of wine, roasting marshmallows or simply taking in the warm glow of the fire and full moon, the fire pit creates an inviting and cozy atmosphere for guests to socialize, relax and be entertained.
Endless Entertainment
The entertainment room is the ultimate family gathering place, with all the amenities you need to enjoy a fun night in. The oversized TV takes centre stage, providing a crystal-clear picture and immersive sound that makes you feel like you're right in the middle of the action. Gather around the shuffleboard table for a friendly game or challenge each other to a round of darts. With a card table nearby, you can try your luck at any number of games. And, when you're ready to relax, the huge sofa beckons, offering plenty of room for the whole family to curl up together. Imagine the laughter, excitement and memories you'll create in this cozy, inviting space.
Solar Powered Sustainability
Perhaps the most impressive of this home's myriad features is its futuristic and energy efficient Tesla Solar Roof. As the very first international Solar Roof, what makes the Tesla installation so enticing, particularly in a place like the Caribbean, is its pairing with the Tesla Powerwall, which provides backup power in the event of a blackout. This added protection from complete loss of power is a great addition to any building in weather-prone locations. This system, in particular, is fitted with four Powerwall units. So, in addition to its sleek aesthetic, this cutting-edge technology allows you to relax in the knowledge that you're staying in a future-forward home that's doing its part to help the planet.
Additional Benefits
When staying at any of the more than 40 Private Retreats homes at Four Seasons Resort Nevis, you'll be treated to additional amenities that is sure to make your stay one to remember.
Villa Ambassador: Because you don't want to worry about trivial matters while on holiday, our Villa Ambassadors will make sure that everything you require is available. "When it comes to hospitality, Las Nieves is second to none," says the doting custodian of this magnificent estate home, Jhaidel Allen. From the moment you book your stay, Jhaidel gets to work behind the scenes to ensure that every detail of your trip is thoughtfully planned and perfectly executed. With his expert guidance and attention to detail, you can rest assured that your tropical sojourn at Las Nieves Estate will be an optimal escape that you and your loved ones will cherish for a lifetime.
Getting Around: Six-seater golf carts are provided for guests living in any of our villas to make transportation simple. During the 10-minute golf-cart ride between Las Nieves Estate and the main Resort, you'll have the opportunity to spot sensational views as well as the green vervet monkeys that frequently wander the golf course greens.
Abundant Activities: When you're ready to venture outside the home, there are plenty of exciting activities waiting for you. Tennis and pickleball enthusiasts will love the nearby courts, while foodies can indulge in a variety of delicious restaurants just a short drive away. Nature lovers will appreciate the opportunity to go bird watching or explore the Resort's facilities, which offer everything from three swimming pools to a recently renovated fitness centre. For those seeking a more adventurous experience off property, the island also offers a wealth of opportunities for hiking, deep sea fishing and historical tours. Whatever your interests, there's something for everyone to enjoy on Nevis. And when you're done with your adventures, you can return to the comfort of your entertainment room and relive all the excitement of the day.
Cutting-Edge Amenities: At Las Nieves Estate, guests are surrounded with state-of-the-art amenities. From the crisp, clear sound of Sonos speakers to the comfortable and stylish Century Furniture, every aspect of your stay has been thoughtfully curated. Cooking in Le Creuset cookware or serving snacks in the Beatrice Ball bowls is a pleasure, and the convenience of electric rollaway screens and InSinkErator disposals is unparalleled. The luxurious Kohler fixtures in the bathrooms and the stunning Woodbridge shuffleboard table in the entertainment room are just a few of the other touches that make this home stand out. Additionally, guests can enjoy their favourite movies and TV shows on the Sony Vizio TVs with Sonos surround sound in all lounging areas, especially in the downstairs entertainment room with an impressive 85 inch flat-screen TV. Each of the five bedrooms is also equipped with a 65 inch flat-screen TV, providing ample entertainment options for everyone. With top-of-the-line appliances such as the LG ThinQ washer and dryer, a state-of-the-art grill from Waykar and the latest technology from Sony, Vizio, Anker, and Ring, you can rest assured that every detail has been carefully considered.
These are just some of the fun activities and experiences that families of any generation, size or activity level will be able to enjoy when you book a Private Retreat estate home like this one. To inquire about availability, email reservations.nev@fourseasons.com or call 869 469 6234.
---
---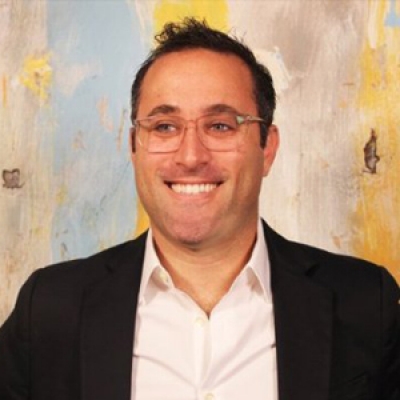 Mitchell Nover
Director of Public Relations and Communication
2400 SW 27th Avenue #303
Miami, Florida 33145
USA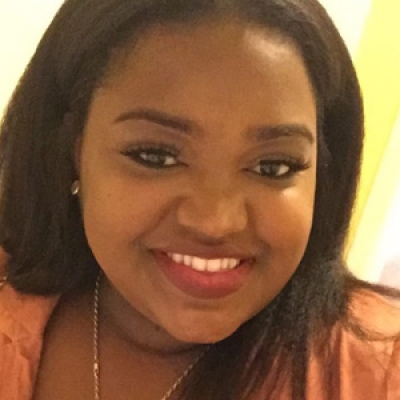 Gillian Stoney
Digital Marketing Communications Manager

Four Seasons Resort Nevis,
Nevis, West Indies, Caribbean
---
Four Seasons Resort Nevis, West Indies
PRESS KIT

Visit Four Seasons Resort Nevis, West Indies Website