Back
Villa Le Mangabey: A Playful Home for Family and Friends to Reconnect
Located in the Mahogany Hill neighbourhood, the four-bedroom Villa Le Mangabey estate home is a picturesque destination to share with family and friends. Named after the green vervet monkeys that call Nevis home, the owners designed this stylish one-storey estate to mimic the beauty and allure of the island while adding modern touches that still maintain Caribbean authenticity in the form of Dalma Brown furnishings and Becca accessories.
Just a 10-minute golf cart ride from the main part of Four Seasons Resort Nevis, this Private Retreat is nothing less than spectacular. From the moment you pull into the driveway, you're greeted by cascading views of Nevis Peak and a playful green vervet monkey fountain that is only the beginning of the home's charm.
Spread across 3,400 square feet (316 square metres) with sleeping for up to eight guests, the home comfortably accommodates large families or groups of friends travelling together. You'll feel transported to a space of luxury and sophistication with playful hints of the estate's namesake, including monkey statement artwork and sculptures meticulously placed throughout. The young and young at heart will love the playful "jungle room" that boasts a 360-degree hand-painted mural that looks straight from the pages of The Jungle Book or off the screen of Jumanji. There is also a bonus room to play games or watch movies. Most of the rooms come with a king bed, while the kid's room has two double beds and each with an ensuite bathroom.
For those who love to cook or just like having a nice kitchen, you'll find that the one in this home checks all the boxes. The silk design of Poggenpohl's custom cabinetry with Zodiaq Agil Brown polished countertops and modern appliances make cooking a meal in this kitchen easy and stylish. The kitchen comes fully-equipped with everything you'll need, from a sub-zero refrigerator, range stove and speed oven to a Miele wine cooler and coffee system that will come in handy on those relaxing vacation mornings.
Villa Le Mangabey is highlighted by elegant and modern architecture, with large sliding glass walls that provide a seamless indoor and outdoor feel. The 1,740 square foot (162 square metre) wraparound patio also offers comfortable seating, perfect for lounging. As you make your way to the backyard, you'll find the unobstructed views of the Caribbean Sea to our sister island St. Kitts. The backyard is ideal for family fun, with an expansive heated infinity-edge pool, an adjoining hot tub and a spacious pavilion overlooking the views.
With so much space to play, escape and find tranquility, you'll never want to leave, and you don't have to. With all the amenities of home, this villa has everything you need and more for the ultimate vacation.
Villa Ambassador: When you're on vacation, you don't want to think about anything, so our Villa Ambassadors are there to make sure everything you need is ready and waiting for you. At Le Mangabey, you'll be greeted by Vernice Kelly-Antonie, who has overseen the home for more than ten years and knows all of its ins and outs. Her favourite thing about this villa is the view: "The view from this home is just breath-taking, and I could stay there to admire it forever. The lush greenery surrounding the villa makes it much more beautiful, and it just cascades down the mountainside out to sea and towards St. Kitts with nothing blocking the view." Vernice is available to assist with booking activities, dinner reservations and anything your villa may need.
Getting Around: Guests staying in any of our villas get a six-seater golf cart to get around easily. The drive to Le Mangaeby offers scenic views of the lower slopes of Nevis Peak, where you'll be greeted by captivating views of the Caribbean Sea and maybe a few playful monkeys or even a few donkeys roaming the property. With just a 10-minute golf cart ride to the main Resort facilities, you'll feel close enough to it all without worry.
Farm Fresh Grocery Delivery: Nevis is known for having the most fertile soil in the Caribbean because of the non-active volcano, Nevis Peak, and even just by driving around the island, you'll find an abundance of fruit trees, vegetables and other provisions growing in the yards of the surrounding community. When you stay in Le Mangabey, you'll have a kitchen to rival any restaurant, so you'll need some provisions to create your specialty dish away from home. You can order fresh provisions through our fridge stocking service and select all the ingredients for the perfect meal. You can have it pre-delivered and waiting for you or order it as you go with your Villa Ambassador.
Private Chef: For those nights when you don't want to cook but want something more special than off the in-room dining menu, you can reserve a private chef experience to create customised menus for any occasion. They can cook in the kitchen or head out to the pavilion for a barbeque. The expansive pavilion has everything from a large grill, cooktop, fridge, beverage cooler, dishwasher and beautiful wooden table with seating for 12. Our team of talented chefs can create dishes that will wow the palate with each course. You can also have a private cooking class with the chef.
Backyard Fun: During the day, everyone can enjoy playing in the heated infinity-edge pool or relax in the attached hot tub. You can have pool toys delivered to the villa or lounge in any of the many chairs that line the pool. If you're looking for some friendly competition, a putt-putt course can also be arranged on the lawn with fun stations for the whole family to join.
Movie Night Under the Stars: With a spacious backyard like this, your imagination can run wild with possibilities, one of which is enjoying movie night under the stars. Watching your favourite stars on the big screen with a family-friendly movie night in the villa is the best way to end a long day playing in the sun.
Staying Active: When you're on vacation, you might still want to stay active and keep to your fitness routine or try something new. With all this villa's space, you can reserve a private fitness or yoga session with St. Kitts as your backdrop.
These are just some of the fun activities and experiences that families of any generation, size or activity level will be able to enjoy when you book a Private Retreat estate home like this one. To inquire about availability, email reservations.nev@fourseasons.com or call 869 469 6238.
---
---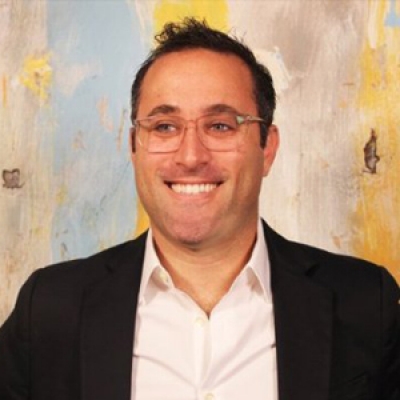 Mitchell Nover
Director of Public Relations and Communication
2400 SW 27th Avenue #303
Miami, Florida 33145
USA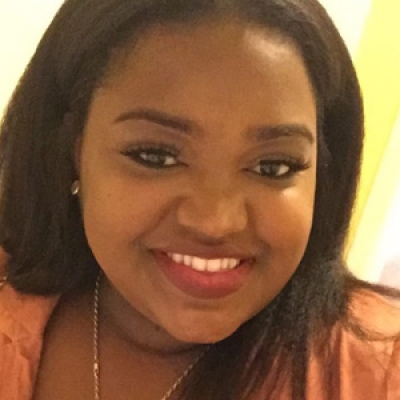 Gillian Stoney
Digital Marketing Communications Manager

Four Seasons Resort Nevis,
Nevis, West Indies, Caribbean
---
Four Seasons Resort Nevis, West Indies
PRESS KIT

Visit Four Seasons Resort Nevis, West Indies Website