Back
Chemin a la Mer at Four Seasons Hotel New Orleans Launches "Friends of Purple Grackle" Summer Series with Jewel of the South Bar Pop-Up
June 8, 2023,
Chemin à la Mer at Four Seasons Hotel New Orleans presents a summer bar series, "Friends of Purple Grackle," celebrating the camaraderie and craftsmanship that is the New Orleans beverage industry.
"I'm thrilled to see Chemin be a gathering spot for some of the bar teams I most respect," says Partner Chef Donald Link. "We always intended the lounge to be a hangout for friends in the city to collaborate over a few good drinks and apps. Friends of Purple Grackle solidifies that shared experience and encourages creativity and innovation."
The series will kick off on Tuesday, June 20, 2023 in Chemin's lounge, affectionately dubbed the Purple Grackle, with a special bar menu from Jewel of the South alongside signature drinks of Chemin. Chris Hannah, owner of Jewel of the South, and Hadi Ktiri, who leads the beverage program for Four Seasons Hotel New Orleans, will weave the evening together with stories and history that influenced the evening's preparations.
"It's a story of friends, bar-mates and drinking buddies," says Ktiri. "The power of hospitality is our ability to bring people together for a drink, a laugh and conversation through a shared moment."
Ktiri and Hannah have been friends for more than a decade starting at Arnaud's French 75 Bar where the two worked together to earn a James Beard Outstanding Bar Award. The friendship continued through jobs and life events as the two circled back together on warm afternoons for courtyard cigars and cocktails.
Fresh off the heels of being recognized as one of North America's 50 Best Bars for the second year in a row, and the only bar in New Orleans to carry the title, Jewel of the South is known both locally and globally for its timeless approach to cocktails, befitting its historic French Quarter setting.
Following the pop-up with Jewel of the South, the series will continue with Cure on July 9, and Latitude 29 on August 21. To ensure an intimate and elevated experience, reservations are required, and seating will be limited to two time slots at 5:00 and 7:00 pm. Priced at USD 65 per guest, the experience will include two cocktails and an appetizer.
Reservations are bookable via OpenTable. For more information, visit CheminalaMer.com or follow along on Instagram @CheminalaMer and @FSHotelNewOrleans.
---
---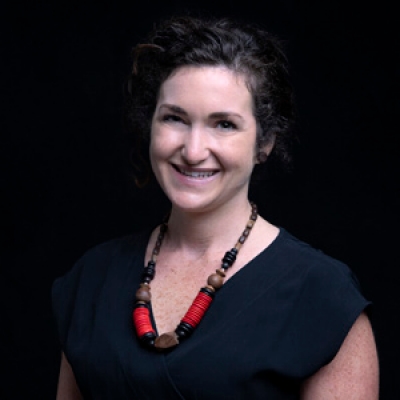 Vicki Bristol
Director of Public Relations and Communications
2 Canal Street
New Orleans, Louisiana 70130
USA
---
Four Seasons Hotel New Orleans
PRESS KIT

Visit Four Seasons Hotel New Orleans Website