Back
Based on a True Stay: Four Seasons Celebrates Acts of Love and Authentic Moments of Care in New Creative Campaign Inspired by Luxury with Genuine Heart
Campaign features unforgettable guest stories from Megève, Boston and the Four Seasons Private Jet Experience to highlight longstanding legacy of personalized service
October 2, 2023,
Following the successful launch of a new brand platform in 2022, Four Seasons continues to shift perspectives on the luxury experience with the latest iteration of its Based on a True Stay campaign. Inspiring the world to lead with genuine heart, the luxury hospitality company's new advertisements showcase authentic experiences of real guests, celebrating the acts of love that are delivered across the collection of Four Seasons hotels, resorts, residences and beyond.
Sourced from over 125 of the most extraordinary stories of Four Seasons genuine care and service, two guest experiences from Megève and Boston were beautifully brought to life for the campaign. In Megève, two guests' love of stargazing was overheard by hotel employees, resulting in an agile and innovative mobilization to fulfill their dream of sleeping under the stars, followed by a morning with fresh coffee and decadent pastries. In Boston, upon learning that a small guest lost her first tooth before check-in, an elaborate scavenger hunt was arranged by staff upon arrival which spectacularly ended with a special appearance by the Tooth Fairy. To view the full advertisements, click here.
"For more than 60 years, Four Seasons has been synonymous with luxury experiences that are defined by care, kindness and empathy. The acts of love – big and small – delivered by our exceptional teams are how we will continue setting the standard for luxury hospitality worldwide," says Marc Speichert, Executive Vice President and Chief Commercial Officer, Four Seasons Hotels and Resorts. "Our Based on a True Stay creative perfectly blends real-life guest experiences with the flair and imagination of our brand, evoking the feeling of luxury with genuine heart that remains at the core of every Four Seasons experience."
Multidisciplinary storyteller Nathan Copan directed the latest Based on a True Stay campaign, building on his past work with a collection of leading luxury and consumer brands including David Yurman, La Mer and Polo Ralph Lauren. Four Seasons and Copan utilized vibrant cinematography to illuminate the ways in which kind-hearted interactions between guests and employees can transform little details into magical moments that ultimately create lasting memories. From surprising honeymooners with a bespoke evening of stargazing in the Alps to crafting a personalized scavenger hunt hosted by the Tooth Fairy, these examples are just a few of the many exceptional experiences created by Four Seasons team members each day.
While garnering 715 million paid media impressions and driving new bookings across Four Seasons properties globally, the August 2022 launch of the integrated Based on a True Stay marketing campaign also contributed to strong lifts to Four Seasons brand awareness, search, target guest acquisition, earned media impressions and social media engagement efforts. Through this strategic positioning, the company continues to reaffirm the longstanding strength of its brand, building upon last year's launch and reinforcing the positive impact of the 2022 campaign. Since launch, the new brand identity has showcased Four Seasons vibrant, witty and kindhearted voice and visuals across property and brand-level channels. The 2023 campaign will consist of an enhanced multi-million dollar paid media investment and integrated marketing effort to reach new and existing Four Seasons audiences.
Set within Four Seasons Hotel Boston, Four Seasons Hotel Megève and aboard the Four Seasons Private Jet Experience, the new advertisements are running on broadcast, digital and social media to further highlight the dedication of Four Seasons to personalized service and unforgettable moments of care. The brand's new creative identity has also been on display in recent campaigns supporting the Four Seasons At Home Collection, Four Seasons Private Residences and Four Seasons Restaurants and Bars.
---
---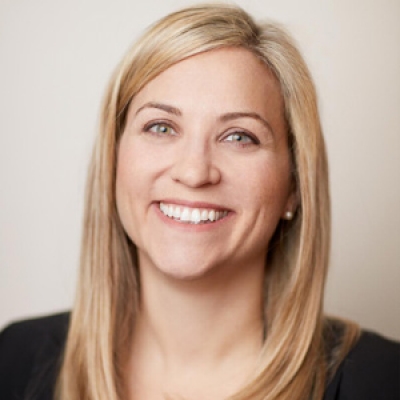 Sarah Tuite
Senior Vice President, Corporate Communications and Public Relations
1165 Leslie Street
Toronto, Ontario M3C 2K8
Canada
---