Back
Four Seasons Partners with Shahid Khan to Build New Hotel and Private Residences in First Phase of Visionary Development in Downtown Jacksonville, Florida
The 170-room property will feature waterfront views alongside renowned Four Seasons service and genuine care, setting a new standard for luxury hospitality in Downtown Jacksonville
July 25, 2023,
Four Seasons Hotels and Resorts, the world's leading luxury hospitality company, together with Shahid Khan through Iguana Investments Florida LLC (Iguana Investments), today announced plans for a new Hotel and Private Residences in Jacksonville, Florida.
Anticipated to open in 2026, Four Seasons Hotel and Private Residences Jacksonville will play an integral role in the development of the Jacksonville Shipyards while ushering in a thrilling and historic next chapter for Downtown Jacksonville.
Blending imaginative urban design on the banks of the St. Johns River, Four Seasons Hotel and Private Residences Jacksonville will be the centerpiece of the Jacksonville Shipyards, ideally located adjacent to the Sports Complex and proposed Stadium of the Future – a renovated and reimagined EverBank Stadium that will serve as home to the Jacksonville Jaguars while playing host to national and international sports and entertainment events for generations to come.
"Four Seasons is incredibly proud to bring our renowned service and hospitality offering to one of the fastest-growing cities in the United States," says Bart Carnahan, Executive Vice President, Global Business Development and Portfolio Management, Four Seasons Hotels and Resorts. "As Jacksonville continues to enhance its offerings for people to live, work and play, we look forward to working with Mr. Khan to expand our presence in Florida and extend our long-time partnership together, contributing to the city's bright future and achieving our shared vision of building communities and creating exceptional luxury experiences."
About Four Seasons Hotel and Private Residences Jacksonville
Four Seasons Hotel and Private Residences Jacksonville will offer 170 luxuriously appointed rooms and suites, 26 Private Residences, and four dining and lounge outlets including a signature rooftop restaurant and bar, all-day restaurant, pool bar and grill, and lobby bar – all of which will be enjoyed by travellers and locals alike.
Serviced by the renowned quality and genuine care for which Four Seasons is known, the Hotel will also feature a world-class spa, multiple outdoor pools with cabana service, a well-appointed gym; expansive meeting and event space; and the widely celebrated Kids For All Seasons Program with activities dedicated to younger guests. Guests, residents and locals will also have access to a redeveloped marina offering unique experiences along the St. Johns River.
Setting the stage for a new standout luxury destination in Jacksonville, the initial conceptual design for the project was created by Pininfarina America. HKS is the lead design architect, partnering with ODA for interior design and EDSA for landscape design, creating a modern yet timeless atmosphere. HKS has worked on Four Seasons projects in The Bahamas, Hawaii, Orlando, Denver and more.
Four Seasons Hotel and Private Residences Jacksonville will be joining an exceptional collection of properties in the Sunshine State that currently includes Orlando, Palm Beach, Surfside, Miami and Fort Lauderdale as well as an upcoming resort in Naples.
The property will be the second Four Seasons property for Khan, the owner of the Jacksonville Jaguars of the National Football League. In September 2016, Khan purchased full ownership of Four Seasons Hotel Toronto, regarded as the flagship property for the Toronto-based Four Seasons brand and universally heralded as one of the premier destinations in the luxury hotel segment anywhere in the world. The property, located in the fashionable Yorkville neighbourhood, is managed by Four Seasons Hotels and Resorts.
About the Jacksonville Shipyards Development
In addition to Four Seasons Hotel and Private Residences Jacksonville, Phase One of the Jacksonville Shipyards will comprise a six-storey office building, a revamped full-service marina, a reinvigorated Metropolitan Park, a marina services building and a public park.
The project will feature ample park space and walking paths connecting to the riverwalk, which will span from Downtown Jacksonville to Metropolitan Park. Meanwhile, the Jacksonville Jaguars' business staff will move into the adjacent office building.
Phase Two of the Jacksonville Shipyards will include a five-acre (two-hectare) property slated for mixed-use development. Initial plans include a medical component, which will add to the region's thriving medical industry. Other potential uses include retail, residential, additional parking and green space. Khan has been singularly focused in recent years on making this vision a reality to create hundreds of new jobs, generate vital tourism revenue, attract residents and spark additional opportunities for emerging local businesses – all with Four Seasons Hotel and Private Residences Jacksonville at center stage in Downtown Jacksonville.
"I have immense love and respect for Jacksonville and Four Seasons alike," Khan says. "So, for me, it's always been about connecting the two, because they have so much to offer each other."
"Four Seasons is an iconic brand that will redefine Downtown Jacksonville and provide a luxury destination that we have been unable to offer until now. Jacksonville, in turn, will offer the new Four Seasons Hotel a spectacular setting on the banks of the St. Johns River and provide our entire community a reason to rally around the Shipyards, the Stadium of the Future and the overall future of Downtown Jacksonville. I've said all along that Four Seasons will be a game-changer for Jacksonville, and the change begins now."
About Iguana Investments
Iguana Investments Florida, LLC, is a real estate development entity created by Shahid Khan to deliver on visionary projects in the greater Jacksonville area. Iguana is a part of a multi-billion dollar international business collective led by Mr. Shad Khan that includes the Jacksonville Jaguars of the National Football League, Fulham Football Club of the English Premier League, Daily's Place and Bold Events in Jacksonville, All Elite Wrestling and Four Seasons Hotel Toronto.
---
---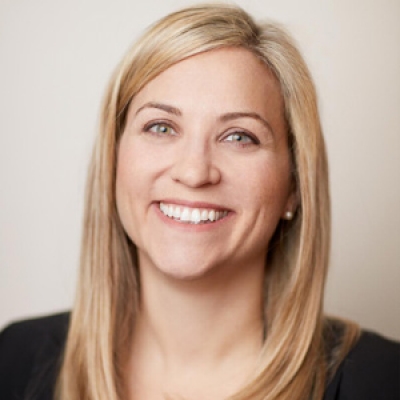 Sarah Tuite
Senior Vice President, Corporate Communications and Public Relations
1165 Leslie Street
Toronto, Ontario M3C 2K8
Canada
---