Back
Four Seasons Continues Middle Eastern Expansion with Island Resort on Sindalah in NEOM, Saudi Arabia
Located on NEOM's luxury island destination, new Resort will be part of a bold vision for shaping a new frontier for hospitality
April 27, 2023,
Four Seasons Hotels and Resorts, the world's leading luxury hospitality company, and Hotel Development, the NEOM division that is responsible for building a future-centric hospitality ecosystem in the developing region, have announced plans for a new luxury resort as part of the NEOM master project, located on Sindalah Island.
Extending over an area of approximately 840,000 square metres (9,041,684 square feet), Sindalah is one of a group of islands in the Red Sea that will be developed in NEOM, each according to its unique vision and design. In addition to the upcoming Four Seasons resort, Sindalah will be home to a luxury marina and yacht club, 9-hole golf course with 18 pin experiences and a vast array of dining destinations. It will also host sophisticated cultural events, grand sporting spectacles and glamorous social celebrations throughout the year.
"Four Seasons upcoming resort in NEOM will be a one-of-a-kind project, blending the natural wonders of the Red Sea with the future-forward technologies on which this new, exciting destination is being built," says Bart Carnahan, President, Global Business Development and Portfolio Management, Four Seasons Hotels and Resorts. "We are proud to be part of the ambitious vision that our partners at NEOM have for transforming the future of hospitality in the region and look forward to welcoming guests to discover a new part of the Kingdom."
The Resort will feature 225 guest rooms and suites with terraces overlooking the beaches of the Red Sea, as well as 52 villas with one to four-bedroom configurations with plunge pools and beach views, and with the Presidential and Royal Villas offering private swimming pools, gyms and access to private yacht docks. The Resort architecture is being led by LUCA DINI Design & Architecture, with interiors for guest rooms and public areas by RBTA and LW Design respectively.
"Sindalah follows NEOM's vision and purpose of mitigating the impact of unchecked urban development, while protecting and regenerating the rich natural capital of the region. In terms of hospitality, our goal is to shape a new frontier for the industry, and Four Seasons is the perfect partner to work alongside towards this," says Chris Newman, Executive Director, Hotel Development at NEOM. "While NEOM will have something for every kind of traveller, the Resort on Sindalah will be perfect for those looking to rest, relax and explore in the beautiful setting of the Red Sea, while enjoying the service that Four Seasons has built an incredible global reputation on."
While visiting the Resort, guests can choose from four unique culinary experiences, as well as several lounges, in addition to the other dining options on Sindalah. Four Seasons will also offer an expansive spa experience with varying treatment rooms, relaxation lounges, a hammam and vitality pool. For those looking for an active getaway, guests will have access to a fitness centre, multiple indoor and outdoor pools, and a variety of water activities such as water skiing, kite surfing, windsurfing and more. An onsite diving centre will allow guests to explore one of the world's most sought-after diving destinations and discover the abundant marine life and ecosystems that exist within the Red Sea.
About NEOM
NEOM is an accelerator of human progress and a vision of what a new future might look like. It is a region in northwest Saudi Arabia on the Red Sea being built from the ground up as a living laboratory – a place where entrepreneurship will chart the course for this new future. It will be a destination and a home for people who dream big and want to be part of building a new model for exceptional livability, creating thriving businesses and reinventing environmental conservation.
NEOM will include hyperconnected, cognitive cities, ports and enterprise zones, research centers, sports and entertainment venues and tourist destinations. As a hub for innovation, entrepreneurs, business leaders and companies will come to research, incubate, and commercialize new technologies and enterprises in groundbreaking ways. Residents of NEOM will embody an international ethos and embrace a culture of exploration, risk-taking and diversity.
For further information email media@NEOM.com or visit www.NEOM.com and www.NEOM.com/en-us/newsroom.
---
---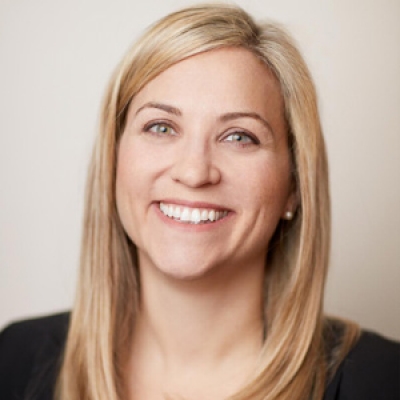 Sarah Tuite
Senior Vice President, Corporate Communications and Public Relations
1165 Leslie Street
Toronto, Ontario M3C 2K8
Canada
---