Back
Four Seasons and Atlantic Coast Hospitality Announce Plans for Luxury Hotel in Morocco's Capital City
Opening in 2023, Four Seasons hotel in Rabat, Morocco will be set within a 19th century palace overlooking the Atlantic Ocean
January 17, 2023,
Leading luxury hospitality company Four Seasons Hotels and Resorts and Atlantic Coast Hospitality, a subsidiary of Abu Dhabi-based real estate development firm Q Holding, announce plans for the upcoming Four Seasons Hotel Rabat at Kasr Al Bahr, anticipated to open in 2023.
Kasr Al Bahr, meaning "castle of the sea," was built as a sprawling royal summer palace in the 19th century, later becoming the Marie Feuillet military hospital prior to closing in 1999. Following extensive renovations and an extremely detailed rehabilitation of this five-hectare (12-acre) historic heritage site and cliffside retreat, Four Seasons Hotel Rabat at Kasr Al Bahr will usher in a new era for the historic property with 204 luxuriously appointed rooms and suites overlooking the Atlantic Ocean.
"As Four Seasons continues to grow its presence in Morocco, we are proud to build upon the success of our existing properties in Marrakech and Casablanca while introducing a complementary experience, this time in the nation's capital city," says Bart Carnahan, President, Global Business Development and Portfolio Management, Four Seasons Hotels and Resorts. "We are honoured that our partners at Atlantic Coast Hospitality have chosen Four Seasons as the stewards of Kasr Al Bahr, and we look forward to introducing guests to this dynamic destination through a new luxury hospitality experience marked by our renowned personalized service and quality excellence."
Rabat, Morocco's capital city, is located on the shores of the Atlantic Ocean and effortlessly blends the treasures of its past with dynamic offerings for the modern luxury traveller. The city holds a UNESCO World Heritage Site designation and is often known for its historic landmarks reflecting its past French and longstanding Islamic influences such as the Hassan Tower and the Kasbah of the Oudayas. Visitors will also enjoy the city's coastal setting with beautiful beaches, bustling music festivals, and more than 202 hectares (500 acres) of green space comprised of tranquil parks.
"As we transform Kasr Al Bahr for the future, we are proud to showcase Rabat's history and culture while creating a world-class hospitality experience for all who visit," says Malik Awan, Director, Q Holding. "Four Seasons is the ideal partner for this important project, and together we are dedicated to honouring this exceptional property while offering guests the service and experiences they have grown to expect from this legendary brand."
Four Seasons Hotel Rabat at Kasr Al Bahr will feature seven restaurants and lounges; a spa with well-appointed treatment rooms and an indoor pool; several outdoor resort-style pools; as well as expansive conference and event space. The Hotel's thoughtful restoration has been led by Moroccan-based architect Karim Chakor of META Atelier d'Architecture, while Roger Nazarian and Associates have been selected to lead the property's interior design, landscaping and more.
The Hotel will be led by Gregory Viaud as General Manager. With more than 19 years of experience across a broad collection of Four Seasons properties globally, Gregory will manage the Hotel's pre-opening operations, the second in his career following his assignment at Four Seasons Hotel Philadelphia at Comcast Center. Most recently, Gregory was the Resort Manager at Four Seasons Resort Orlando at Walt Disney World Resort. Gregory and his team in Rabat have already begun preparing to welcome guests with the genuine heart and passion for excellence for which Four Seasons is renowned worldwide.
Four Seasons Hotel Rabat at Kasr Al Bahr will join Four Seasons growing collection of properties in Morocco, including Four Seasons Resort Marrakech, Four Seasons Hotel Casablanca and Four Seasons Private Residences Marrakech at M Avenue. With easy access to key international and regional hubs, the Hotel will be a 20-minute drive from Rabat–Salé Airport and 90 minutes from Casablanca's Mohammed V International Airport. Visitors can also utilize Morocco's high-speed train network for seamless journeys from Rabat to the key commerce hubs of Casablanca (45 minutes) and the white beaches of Tangier (1 hour 45 minutes).
About Q Holding
Established in Abu Dhabi, UAE in 2005, Q Holding, a subsidiary of IHC, is a private stock company listed on ADX's second market since 2017 and one of the UAE's leading investment companies that has garnered an excellent regional and global presence. Initially focused on real estate development, project management, and asset management with an ambitious strategy built on innovation for sustainable growth, the Group and its subsidiaries stand today as a key driver of Abu Dhabi's economy; a position that opened the door for a competitive regional and global position.
About Four Seasons Historic Hotels
The Four Seasons collection of unique and architecturally important heritage hotels includes buildings whose origins range from the fourteenth to the early twentieth centuries:
Upcoming historical restorations include the third Four Seasons experience in Colombia with Four Seasons Hotel and Private Residences Cartagena, the conversion of the famed Hotel Formentor in Mallorca, Spain, and the extensive renovation and restoration of Hotel Danieli, Venezia, A Four Seasons Hotel.
---
---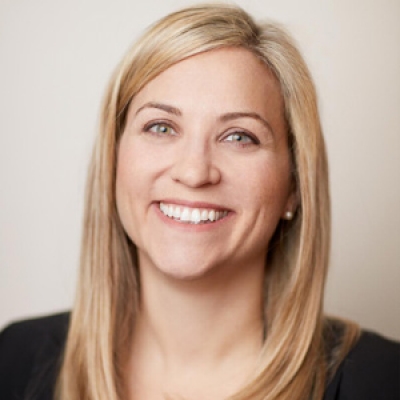 Sarah Tuite
Senior Vice President, Corporate Communications and Public Relations
1165 Leslie Street
Toronto, Ontario M3C 2K8
Canada
---
Four Seasons Hotel Rabat at Kasr Al Bahr
PRESS KIT

Visit Four Seasons Hotel Rabat at Kasr Al Bahr Website