Back
From Maui to Marrakech and Beijing to Budapest: Four Seasons Celebrates World Kindness Day 2023
November 8, 2023,
This World Kindness Day, Four Seasons is embracing its legacy of empathy and personalized service to inspire others to lead with genuine heart. Grounded in the core belief that kindness creates a meaningful sense of belonging, Four Seasons hotels and resorts are uniting in a celebration of kindness on November 13 and beyond through community and artistic collaborations and volunteerism.
Below is a list of Four Seasons hotels and resorts around the world that are creating kindness in their communities in celebration of World Kindness Day:
Americas
Hawaii - Building on the acclaimed "Artist Showcase" program which has been featured at Four Seasons Resort Maui for over 20 years, this fall, the new "Maui Artist in Residence" series extends kindness to Maui artisans who have been impacted by the recent wildfires. The series is dedicated to harnessing the healing power of art through fostering connection, contributions, and community engagement and will see several Maui artists pop-up at Four Seasons Resort Oahu at Ko Olina, Four Seasons Resort Lanai, and Four Seasons Resort Hualalai. Featured artists include Kari McCarthy, Scott Reither, and Charlie Lyon, among others, who will receive complimentary accommodation at the resorts, providing each with the opportunity to create and showcase their art during their stay.
Orlando - In support of Nemours Children's Hospital, Four Seasons Resort Orlando at Walt Disney World Resort will deliver spoonfuls of kindness to staff, visitors, and patients through their Lickety Split gelato bike stationed in the hospital's main lobby. Back at the Resort, guests will be invited to pen heartfelt messages to loved ones on postcards featuring the designs of artist Dom Corona.
Punta Mita - Four Seasons Resort Punta Mita is curating an auction of student artwork to benefit the local arts community in partnership with the Visual Arts department of the Puerto Vallarta campus of the Universidad de Guadalajara. Included in the auction is a painting from local artist Paulina Flores, who specializes in abstract expressionism. The proceeds will be donated to the Cultural Center Rio Cuale, a local cultural arts organization, to help with the restoration of the roof of their facility damaged by Hurricane Lidia. Sister resort Naviva, A Four Seasons Resort has commissioned a painting from celebrated local artist Brewster Brockmann, whose studio also sustained significant damage by Hurricane Lidia, and invited him to be the artist-in-residence for its Art & Nature programming. The Resort is also hosting a Creative Community Conversations gathering with prolific photographer Carlos Lopez, inviting members of the local artistic community including painter and sculptor Brewster Brockmann and other artisans from across Riviera Nayarit for an inspiring evening at Copal.
Austin - Four Seasons Hotel Austin is inviting hotel guests and locals to sip the colour of kindness with complimentary World Kindness Day beverages served from a custom-built trailer on Front Drive. In the lobby, visitors will be able to dedicate letters of kindness to loved ones on watercolour postcards created by local artist Avery Price of Coloring Austin. Kindness Cocktails will also be available for purchase in Live Oak where a portion of the proceeds from these and Avery's artwork will benefit local non-profit Health Alliance for Austin Musicians (HAAM). Local artist and HAAM-supported musician Kelsi Creek will also join for a special live performance and representatives from the organization will speak of their work to continually support local musicians.
Boston - Four Seasons Hotel One Dalton Street, Boston will celebrate with a "Be Kind to Yourself" pop-up experience on the first-floor lobby, where guests will explore acts of self-care through initiatives driven by One Dalton's wellness floor attendants and culinary team. Guests will be treated to freshly homemade apple cider donuts paired with self-guided meditation and mindfulness exercises led by the Spa team.
Santa Fe - Four Seasons Resort Rancho Encantado Santa Fe is fortunate to have the country's only Art Concierge in collaboration with partner InArt Gallery Santa Fe, which is generously donating a Michael Conner original alabaster bear to be auctioned, and proceeds will go the Resort's community organization, New Mexico Wildlife Center. While enjoying the Artist in Residence, Oliver Polzin, on World Kindness Day, guests are invited to partake in the Kindness Kocktail, where portions of every specialty cocktail sold will also go to the New Mexico Wildlife Center.
Costa Rica - In collaboration with local Chorotega pottery artist Salomon and Creciendo Juntos, Four Seasons Resort Peninsula Papagayo, Costa Rica will bring together artisans and children in a workshop, and shortly after, their final work will be displayed to spotlight their creativity.
Houston - On World Kindness Day, Four Seasons Hotel Houston will partner with Jenni Kayne on a pop-up, where luxurious sweaters will be sold and 20 percent of the proceeds will go directly to Camp H-Town, which benefits children affected by cancer.
Jackson Hole - Carrie Wild, artist and owner of Gallery Wild and curator of the "Wild By Four Seasons" gallery at Four Seasons Resort and Residences Jackson Hole, will be creating a special piece of art for World Kindness Day in Ascent Lounge during a complimentary special event for guests and local visitors. The painting will then be auctioned off the following month at an event benefitting the Teton County Library Foundation.
Las Vegas - Four Seasons Hotel Las Vegas will treat in-house guests and invited musical students from the Las Vegas Academy of the Arts and UNLV's jazz program to enjoy a live performance by Grammy-nominated vocalist, legendary entertainer and committed advocate Clint Holmes, from 5:00 to 7:00 pm on November 13. Clint will also share uplifting anecdotes from his childhood raised in a musical household, his lifelong dedication to mentoring young musicians through the Jazz Outreach Initiative and Artist 4 Kids, as well as his remarkable 40+ year career as one of Las Vegas' most beloved headliners. Inside the Hotel lobby, a cart adorned with artisan treats by Pastry Sous Chef Maruschka Ang will be stationed from 12:00 noon to 3:00 pm for all to enjoy, alongside a postcard station where guests are invited to pen a note of gratitude to a personal mentor.
Maui - Four Seasons Resort Maui at Wailea is presenting Love for Lāhainā, a series of culinary pop-up events developed to support the hospitality industry and farmers directly impacted by the recent wildfires on the island's west side. Popping up every Sunday since October 1 and throughout November 19, 2023, diners enjoy signature dishes from celebrated Lāhainā restaurants and beloved chefs, as they simultaneously give back directly to those who have lost their jobs and homes. Popping up every Sunday since October 1 and throughout November 19, 2023, diners can enjoy signature dishes from celebrated Lāhainā restaurants and beloved chefs, as they simultaneously give back directly to those who have lost their jobs and homes. Each event features a three-course prix fixe family-style menu and includes a glass of Champagne, compliments of sponsor Laurent-Perrier.
Napa Valley - Four Seasons Resort and Residences Napa Valley will celebrate its second anniversary on World Kindness Day through a partnership with a local artist duo at NBC Pottery where guests can create a lasting symbol of kindness by decorating their own porcelain plates which will later be shipped to their homes. In addition, throughout the evening, guests will have the opportunity to indulge in specially curated bites from TRUSS, the Michelin-starred Auro, and CAMPO, and savour an exquisite selection of local wines from renowned vineyards. A large portion of the proceeds will be donated to local Napa Valley charities for children, including Calistoga and St Helena Boys and Girls Club.
New Orleans - Four Seasons Hotel New Orleans will be encouraging guests to write a card to someone who has had a positive impact on their life, whether it be a former teacher, kind neighbour, or mentor through the years. Seated at an antique writing desk on loan from M.S. Rau, one of North America's most respected fine art, antiques, and jewellery galleries since 1912, a calligrapher will be stationed in the Hotel's lobby to handwrite guest's salutations on custom Alexa Pulitzer stationery for a truly beautiful presentation.
Silicon Valley - Four Seasons Hotel Silicon Valley is organizing a volunteer initiative at Ecumenical Hunger Program, where staff can support with its mission to serve working families, seniors, and people with limited incomes and those who have both emergency and on-going needs in East Palo Alto, Menlo Park and surrounding communities. In the Food Closet, volunteers will help with sorting, stocking, packing food boxes, and distributing produce while volunteers of the Community Closet will help with sorting clothing donations and stocking items ready for use. They may also assist with donation pickups, which are essential for maintaining a steady supply of resources for those in need.
St. Louis - Four Seasons Hotel St. Louis will sprinkle kindness and spread warmth to guests one flower at a time on Thursday, November 16. Festooned with garlands, flowers and messages of love, the World Kindness Day flower cart will be stationed in the Hotel's lobby during its busiest traffic hours from 4:00 to 6:00 pm. Hotel staff will be manning the cart and handing out individual flowers to guests as they arrive at the Hotel and Cinder House restaurant. The cart will also have blank tags where guests can write their own message of love or choose to affix a "kindness" sticker, and then attach the tags to each flower. This event is designed to encourage guests to pass on and share the kindness.
Tamarindo - Four Seasons Resort Tamarindo, Mexico will be launching "Kindness Makes All The Difference" series knowing that the small touches make the biggest impact and can be the most contagious. This will come to life through the delivery of small and unexpected surprise gestures like kindness coffee, in-room amenities, popsicles at the pool and personalized cards to guests throughout their stay.
Washington - Four Seasons Hotel Washington, DC is celebrating kindness throughout November with events including Georgetown Wine & Dine benefitting cancer research at the Johns Hopkins Sidney Kimmel Comprehensive Cancer Center at Sibley Memorial Hospital, Napkin Network, and Mommy and Me Tea to help local moms in need with a diaper drive and fundraiser, Thanksgiving feast for DC's First Responders, and Light Up the Season supporting the Children's National Hospital. On World Kindness Day, the Hotel will install a postcard station in the lobby and encourage guests to send messages to their loved ones. The postcards will be adorned with heartfelt sentiments and embellished with design and language that evoke a sense of belonging for guests and their loved ones. To complement this, guests will be treated to a cozy hot chocolate.
Whistler - Four Seasons Resort and Residences Whistler is committed to placing kindness at the heart of its hospitality with gestures designed to evoke a sense of warmth and comfort. Hot chocolate stations will be dotted around the Resort, allowing guests a sweet escape from the alpine chill. Alongside this, warm chestnuts will be available at the Resort's vintage camper while guests bundle around the fire. Guests are also invited to partake in an afternoon art class themed "From Whistler, with Love," where guests of all ages can create postcards led by a local artist. This will be paired with a wine tasting (for the older participants), and also spotlights locally sourced products.
Scottsdale - Guests of Four Seasons Resort Scottsdale at Troon North can take part in a variety of wellness-focused activities on Wednesday, November 15. The program revolves around starting with kindness and self-care in a restorative desert environment and spreading this goodwill and kindness to others. Throughout the day, Resort guests will enjoy a variety of complimentary group fitness and wellness classes, starting with wellness juice shots served alongside the morning coffee in the lobby. Spa guests booking a treatment of 90 minutes or more may also enjoy a one treatment enhancement. Additionally, an aroma design blending bar experience will be offered in the afternoon on a first come, first serve basis, for guests to create a scent for themselves or gift a scent to another.
Europe, Middle East, and Africa
Hampshire - To celebrate World Kindness Day, Four Seasons Hotel Hampshire will join forces with six local artists who will visit the property to paint en plein air and create pieces to be exhibited across the estate. Simultaneously, coordinating with The Minster Gallery in nearby Winchester, the artists will establish a live workstation, creating pieces inspired by the theme of kindness.
Abu Dhabi - Four Seasons Hotel Abu Dhabi is partnering with Artbooth Gallery to present the "Sustainable Art Awareness Project," a project aimed to support artists in the UAE who embrace sustainable art practices. The exhibition will be on display at the Hotel from November 8 through 30 and features Lebanese-born Emirati artist Noura Ali Ramahi, known for sustainable art mediums since 2018. Drawing inspiration from her daily walks, her work captures her encounters with nature, from sunrise to sunset to the earth and sea. Notably, she repurposes found materials, such as wax paper from a cheese order, cardboard from a package, or a paper bag from a retail brand.
Milan - Four Seasons Hotel Milano will donate 2,000 desserts made by Pastry Chef Daniele Bonzi to the Opera San Francesco canteen. Opera San Francesco was born more than 60 years ago and represents a secular, civil law institution that is committed to ensuring free assistance and hospitality to the poor, including the right to health with free medical visits and medicines. In addition, a card commemorating the occasion and initiative will be shared alongside the dessert served to guests dining at the Hotel's Zelo Restaurant.
Florence - Four Seasons Hotel Firenze and the Municipality of Florence, in collaboration with the local contemporary art gallery Street Levels Gallery, will feature one of its main artists, Ache77, to create an artwork in one of the local Scout headquarters set in the suburbs. The theme of the artwork will be "kindness" with a focus on shining light in the neighbourhood. The artwork will be donated to the city and will be revealed with an official unveiling event.
Marrakech - Four Seasons Resort Marrakech will introduce a Kindness Concierge who will allow guests to request personalized acts of kindness for others during their stay and allow for opportunities to impact the local community, either through visits to local schools, participation in charitable projects, or volunteering to distribute food to those in need. The Resort will also host in-house "kind" events for guests, from padel tennis sessions for kids in need to Arabian calligraphy Kind Words Workshops, and a meeting space to discuss eco-reconstruction of Atlas villages and restoration of Marrakech's heritage.
Baku - In support of Azerbaijani talents, Four Seasons Hotel Baku, in collaboration with Barza Collection, will bring together works of leading local artists in a one day exhibition open to residents and guests in the Panoramic Suite, titled Piece of My Heart, reflecting themes of love, compassion, empathy, and connection. Ten percent of the proceeds will be donated to a local charity organization that supports children from disadvantaged families.
Budapest - Four Seasons Hotel Gresham Palace Budapest will collaborate with the "Queen of Chess," Grandmaster Judit Polgar, the most accomplished chess player in history, in support of the Judit Polgar Chess Foundation, a non-profit social enterprise that supports novel learning programs for socially or mentally disadvantaged children. A dedicated video reel will show Judit teaching a young girl the intricacies of chess at Gresham Palace.
Cairo - On November 12, Four Seasons Hotel Cairo at The First Residence will host a children refugee art class at the Hotel's First Nile Boat banquet hall in collaboration with the African Asian Union for Development. The aim of the art session will be to create memorable moments while celebrating their creativity. The class will be followed by a set menu lunch with surprise giveaways and ends with a certification from the union as a recognition of their talent.
Geneva - Guests will be greeted with a chocolate trolley upon their arrival at Four Seasons Hotel des Bergues Geneva on World Kindness Day where they will be invited to fill a box with the chocolates of their choice, in addition to a note dedicated to their loved ones, which will be sent by the Hotel on their behalf. Additionally, a kindness amenity will also await guests in their rooms.
Prague - Throughout November, Four Seasons Hotel Prague will weave in its World Kindness Day initiative with Movember, a campaign dedicated to raising awareness about men's health issues, including prostate cancer, testicular cancer, and men's mental health. In honour of World Kindness Day, a complimentary health drink with a message "Be Kind to Yourself" will be shared with guests, along with a series of activities held at CottoCrudo restaurant, such as a business lunch and two specialty cocktails, where a portion of the proceeds will be donated towards a local Movember organization.
Asia and Pacific
Bora Bora - This World Kindness Day, Four Seasons Resort Bora Bora will collect donations for "Caddy du Coeur," an organization that delivers food to local families in need. Shortly thereafter, an auction highlighting the works of local artists Alain Despert, Tahia Haring and Sadry Ghacir, among many other local art pieces, will be donated in support of the Terry Fox Foundation, a cancer research cause that Four Seasons has supported for more than 40 years.
Hangzhou - World Kindness Day at Four Seasons Hotel Hangzhou at West Lake will be marked by a charity auction supporting the Hangzhou Carnation Autism School, showing care for children with autism. The paintings for auction have been created by local school children and will be on display in the Hotel lobby and public areas.
Seoul - Four Seasons Hotel Seoul has partnered with Spanish artist Eva Armisén for a joyful immersion in her internationally-renowned art. Through the end of November, guests can enjoy a gallery of Armisén's heartwarming paintings in the Hotel, as well as ceramics arranged with flowers by leading flower artist Nicolai Bergmann and a special kids' room package. A portion of the collaboration's proceeds will be donated towards children's art initiatives locally.
Sydney - Four Seasons Hotel Sydney will partner with the Starlight Children's Foundation, leading Australian bookseller Dymocks, and premium coffee provider Lavazza to craft a series of activities founded on heart. The Hotel will gift a Starlight child and their family a luxurious Presidential Suite stay, with tailored amenities for the whole family and signature Four Seasons service. Staff and members of the Four Seasons for Good Committee will also distribute books donated by Dymocks to local hospitals, unwell children and their families, and provide hospital staff with gourmet snack-boxes as a small gesture for their tireless efforts. Within the Hotel, fundraising efforts will also take place with one hundred-percent of the proceeds going directly to the Starlight Children's Foundation.
Jakarta - From November 13 to 30, Four Seasons Hotel Jakarta will host a special art fundraiser for children's education and healthcare in collaboration with CAN'S Gallery in the Hotel's main lobby. The curated collection showcases the works of Indonesian artists such as Arin Dwihartanto Sunaryo, Valasara, and Entang Wiharso and plays a vital role in the development of Indonesian fine arts. Twenty-percent raised from the proceeds will be donated to HOPE Worldwide Indonesia, a non-profit organization that supports the education and healthcare needs of children from underprivileged communities. The official media partner is Indonesia Design, one of the leading art and design magazines in the country.
Chiang Mai - Four Seasons Resort Chiang Mai provides a complimentary rice planting experience on Monday for World Kindness Day where guests will be invited to contribute to the Resort's community distribution efforts or serve as a source of sustenance for the local bird population in the Resort. Usually held every Tuesday, Thursday, and Sunday mornings, this hands-on activity commences with traditional, chemical-free rice planting, offering guests insight into the heart of Thai agriculture. The rice plants, nurtured by the guests, are later transplanted into the Resort's fields, ultimately harvested, and donated to the local community. This noble gesture echoes the Thai spirit of sharing and community support, as the organic rice becomes a source of sustenance for those in need. Additionally, a portion of the rice seeds serves as nourishment for the Resort's avian residents, exemplifying the commitment to sustainability, cultural immersion, and community support in Chiang Mai.
Bali - Four Seasons Resort Bali at Jimbaran Bay invites guests to experience TELU, new aromatic herb and cocktail garden made entirely from upcycled materials, where head bartender Jan Jurecka leads zero waste bar workshops to showcase how a cocktail can become the ambassador of sustainability. TELU derives its name from the Balinese word for "three," and symbolizes the harmony of nature, people and soul. Guests can choose from three series of sustainably minded cocktails and mocktails, with proceeds supporting three local charities.
Beijing - Since the pandemic, Four Seasons Hotel Beijing will once again sponsor the Chi Fan charity event on November 4 as it does every year by lending a venue and a one-night deluxe room stay voucher with breakfast for two to auction off, with proceeds going to underprivileged children. The Hotel also embarked on a new initiative to support Guang Ai School, from regular visits to provide support with the maintenance of facilities to English language tutorials.
Golden Triangle - Four Seasons Tented Camp Golden Triangle offers guests a heartfelt and culturally rich activity, a morning monk blessing at the Mai Pai lounge, specially available for guests on World Kindness Day. Rooted in centuries-old tradition, this Buddhist ritual allows guests to participate by offering food to the monks, receiving in return a blessing through a Sanskrit prayer. Thai Buddhists cherish the practice of earning merit through almsgiving to monks each morning, reflecting the cultural emphasis on prosperity. Another initiative that guests can participate in is through the Camp, which provides support to local healthcare, schooling, and educational projects. The Camp organizes visits to The Sob Ruak Primary School, where guests can host lunches and support the education of students from the local village of Chiang Sean. Guests can also visit The Childlife Orphanage (Baan Nana) to host educational sessions with the orphanage's teachers.
Guangzhou - Four Seasons Hotel Guangzhou is partnering with local charity organization Huiling, which provides integrated education, community, vocational and elderly community-based services for the intellectually disabled. Starting from November 8 until December 25 in honour of World Kindness Day, art paintings and handmade gifts created by disabled kids will be on display and available for purchase in the Hotel's Executive Club. Guests who are interested will be able to make the purchase directly.
Langkawi - The Rhu Bar at Four Seasons Hotel Langkawi is presenting a special cocktail in conjunction with the Chocolate Concierge featuring local cacao or chocolate as part of the ingredients. From November 1 through December, fifty-percent of the revenue will go to the Indigenous people of Malaysia (Orang Asli) in need of support at Dusun Merdeka.
Shenzhen - Four Seasons Hotel Shenzhen, in partnership with local children's event company Tong Xi, will host a charity art exhibition and auction on November 11 with 30 children set to participate. The funds raised will be donated to the Dandangzhe Foundation, which will be used towards compiling art books for a children's book corner in rural areas.
---
---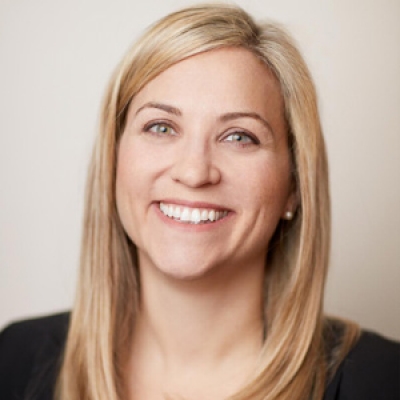 Sarah Tuite
Senior Vice President, Corporate Communications and Public Relations
1165 Leslie Street
Toronto, Ontario M3C 2K8
Canada
---