Back
Lights, Camera, Action: #SetJetting with Four Seasons
September 6, 2023,
Scrolling your phone for TV and movie locations to inspire your next trip? Us too! Scroll no more as we've rounded up an all-star cast of Four Seasons destinations that have been filming locations for some of the most popular movies and TV shows of the last few decades.
Whether it's experiencing a glamorous romance like Vivian (Julia Roberts) and Edward's (Richard Gere) in Pretty Woman, chasing adventure through the streets of London as James Bond, or escaping for a perfect spring break family getaway in the footsteps of the Pritchett family from Modern Family, we invite travellers to embark on Hollywood-inspired journeys to dreamy Four Seasons hotels and resorts that have been backdrops to many fan favourites.
And the Nominees Are...
Revisit these Oscar and Emmy-nominated films with an award-winning trip of your own.
Recognized by many as one of the best superhero movies ever made, the Oscar-winning Batman film The Dark Knight was filmed at IFC, the location of Four Seasons Hotel Hong Kong, a culinary and wellness destination at the edge of Victoria Harbour, and an urban powerhouse that captures Hong Kong's irresistible energy with seven Michelin stars and a Zen-inspired Spa. In one of the film's iconic scenes, Batman dives from the top of the IFC tower to capture Lau and bring him back to Gotham. So, pack your cape and take in the stunning skyline, with no wall running, or stunts required.
Live the Bruce Wayne lifestyle by staying at one of the newly renovated Four Seasons Hotel Hong Kong suites with an advanced booking promotion. As part of the suites booking, guests will enjoy complimentary access to the Executive Lounge on level 45 with a balcony that features the same unobstructed views of Victoria Harbour that Batman had.
Many have watched the Emmy-winning The White Lotus and dreamed of a stay in a resort paradise. Explore Four Seasons Resort Maui at Wailea where several of the Resort's suites played supporting role to Season 1's dark comedy drama, including the Lokelani Presidential suite that was transformed into the infamous "Pineapple Suite." The Season 2 plot twists unfolded in Taormina with San Domenico Palace, Taormina, A Four Seasons Hotel as the backdrop, perched on a rocky promontory with a cliff-top infinity pool, Italian gardens, and Michelin-starred dining.
Four Seasons Resort Maui at Wailea is Maui's only luxury beachfront resort, perfect for indulging, relaxing, and exploring in one of the world's most desirable tropical destinations. Stay in one of the Resort's 21 ocean-front suites and receive the Complete Suite Experience where guests are treated to an array of amenities including a Personal Assistant, round-trip luxury transfers, daily breakfast, an in-suite Peloton bike, credit at the Resort's luxury boutiques and unlimited laundry service to name a few.
What could be more fitting than booking a White Glove Wellness experience while staying at Four Seasons Maui? In collaboration with Next|Health, enjoy a variety of treatments that offer vitality, longevity and personalized wellness options. We know the characters would have benefitted from these experiences amidst the drama!
Your Mission, Should You Choose to Book It
Four Seasons properties have also made a cameo appearance in some celebrated spy movies.
Create your own secret agent-inspired stay at Four Seasons Hotel Istanbul at Sultanahmet, seen in the 2019 film remake of the favourite female-lead spy film, Charlie's Angels. The roof top Süreyya Teras Lounge with the iconic Hagia Sofia as a backdrop, served as the meeting space for Bosley and the Angels' discussion on how to track Flemming after arriving in Istanbul. Interior of the Hotel can also be seen as Sabina (Kristen Stewart) infiltrates Flemming's hotel room disguised as a housekeeper to search through his belongings.
Order your martini shaken, not stirred at Four Seasons Hotel London at Ten Trinity Square, which played a supporting role as the government building in Skyfall, where Judy Dench's character M met Gareth Mallory to discuss her early retirement.
A Romance Fit for the Stars
Take inspiration from a few feel-good rom-com classics where one of these Four Seasons properties could be the perfect love match for you and your partner.
Relive the fairytale romantic comedy starring Julia Roberts and Richard Gere – Pretty Woman, featuring the legendary Beverly Wilshire, A Four Seasons Hotel, in the heart of Beverly Hills, with designer shopping (yes, they work on commission!), fine dining and postcard-worthy views.
Create your own romance with the Pretty Woman for a Day offer. With luxurious accommodations, a behind-the-scenes tour of Rodeo Drive's most famous fashion houses and a personal wardrobe consultant, travellers can step into Vivian's shoes and enjoy the quintessential Beverly Hills experience.
C'est magnifique! Plan a romantic getaway, inspired by Emily in Paris. Visit Grand-Hôtel du Cap-Ferrat, A Four Seasons Hotel, the epitome of Côte d'Azur chic, with an enviable perch overlooking the Mediterranean Sea, the setting for Emily's trip to St. Tropez in Season 2. Or visit the city of love and stay at Four Seasons Hotel George V, Paris, an art-deco landmark built in 1928, nestled in the Golden Triangle of Paris with Eiffel Tower views, seen in Season 3.
Recreate Emily's stay with her two closest friends in the Palace Sea-View Suite, Grand-Hôtel du Cap-Ferrat, with a Girls Trip on the French Riviera. Follow in Emily's footsteps with a fun-filled package that's perfect for a girls' getaway – combining sun, glamour, cocktails and decadent beauty treatments at the Hotel Spa.
Take your cue from a romantic comedy about women joining forces against infidelity with a girl's vacation inspired by The Other Woman, starring Cameron Diaz, Leslie Mann and Kate Upton, and travel to the destination of Mark's "business trip" filmed at The Ocean Club, A Four Seasons Resort, Bahamas. The Resort has been a playground for celebrities and discerning travellers for decades, set along an 8-kilometre (5-mile) stretch of natural, white-sand beach on Paradise Island.
Boasting a star-studded cast, Valentine's Day is a tale of first dates, longtime commitments, youthful crushes, and connections to old flames. Beverly Wilshire, A Four Seasons Hotel plays a supporting role with scenes filmed at the Hotel including Anne Hathaway and Topher Grace's characters' dinner at the Hotel's restaurant, THE Blvd, and the scene where Jessica Alba's character checks in at the hotel lobby.
A Binge-Worthy Escape
These TV shows are guaranteed to keep you glued to the screen while also feeding your wanderlust.
Inspired by one of TV's favourite families, take a trip fit for a Modern Family at Four Seasons Resort Maui at Wailea, the setting for the second season family vacation. Travellers can relax like Jay in a cabana by the pool or in a lounger like Gloria on Wailea beach, one of Maui's largest golden-sand beaches. Explore all Maui has to offer like Cameron and Mitchell and enjoy unforgettable experiences coordinated by the Resort's expert Concierge team coordinating access to local craftspeople and hidden gems off the tourist path. Or make it a romantic couples getaway inspired by one of the most beloved TV couples, Claire and Phil.
For those hooked on the hit Spanish Netflix series Money Heist, take a trip to where all the action went down in Madrid – known as a city of elegant boulevards and expansive, manicured parks, and renowned for rich repositories of European art. Dani located in Four Seasons Hotel Madrid, featuring Michelin-starred specialties and traditional Andalusian cuisine, was featured in this crime drama streaming favourite.
---
---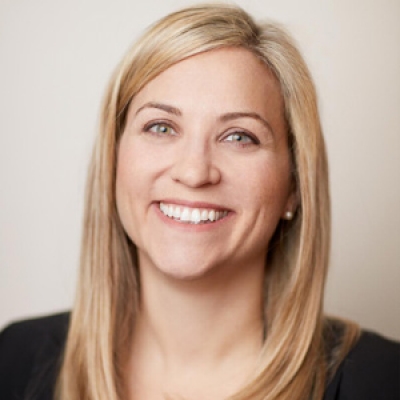 Sarah Tuite
Senior Vice President, Corporate Communications and Public Relations
1165 Leslie Street
Toronto, Ontario M3C 2K8
Canada
---