Back to Main
Four Seasons Hotel New York Downtown
27 Barclay Street, New York, New York, 10007, U.S.A.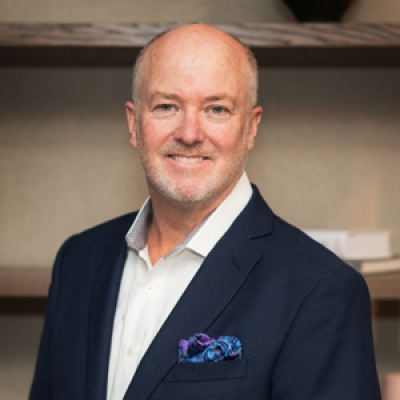 Michael Law
Senior Director of Marketing
"Everyone is an extrovert in the hotel industry. We're interested in other cultures, and we enjoy working with and helping people."
Four Seasons Tenure
Since 2000
First Four Seasons Assignment: Director of Marketing, Four Seasons Hotel Toronto
Employment History
Four Seasons Hotel New York; Four Seasons Hotel Boston, Four Seasons Hotel Toronto, Carlton InterContinental Cannes
Birthplace
Education
Bachelor's Degree in Business Studies, Concordia University, Montreal
Languages
Michael Law had 15 years of experience leading marketing for Four Seasons properties in North America when he joined the opening team of Four Seasons Hotel New York Downtown. It was fall 2015, and it didn't take long for employee #4 to figure out, "Opening a hotel is a lot more fun than fine tuning an established one."
As Marketing Director, Law has had input in pretty much every detail of the company's second Manhattan address. "Opening is like starting a sports franchise from scratch," Law continues. "What are you going to call it? What colour are the uniforms? Who are the players going to be? How will you market the team so people will root for it?" He nutshells his role as working with the greater Four Seasons team to properly position and price the property to generate a profitable business model for owners on a highly competitive scene. But of course it's much more than that.
And so Law draws upon his smarts and experience to fashion creative packages to attract business and vacation travellers; name and position rooms, suites and event facilities to assure appeal for guests and group clientele; generate public relations materials to secure positive editorial coverage; interview and hire staff best suited to deliver an authentic Four Seasons experience; throw splashy parties to draw media and industry movers and shakers; implement operational changes based on market conditions and customer feedback "both good and bad"; promote the rebirth of Lower Manhattan as a cultural, business and leisure destination, and the Hotel's role in bringing luxury to a neighbourhood in transition; and more.
The very fact of being in the media capital of the world adds its own ripples to Law's responsibilities. Not that he hasn't navigated those ripples before: prior to joining the Downtown address, Law spent three years overseeing marketing of its uptown sister, Four Seasons Hotel New York. "I think without previous experience here, my job would have been a lot more difficult," he says. "In this city, you need a very firm grasp on who the best customers are, who the social media people are, and who has influence in our industry."
Law found his way to marketing initially, and the hotel industry eventually, by "process of elimination more than anything else," he says. After securing a degree in business studies, he landed a spot selling photocopiers and fax machines for Xerox. "Great sales training," he recalls, "but one day I looked at my boss and asked myself if it was what I wanted to do long-term." The answer was no. "What I really wanted to do was travel."
With that desire front-of-mind, Law joined InterContinental Hotel Group and, with his fluency in French, secured a position leading sales and marketing at a property on the French Riviera. It wasn't long, he says, before he began to think he could have a good career in hotels. "Everyone is an extrovert in the hotel industry. We're interested in other cultures, and we enjoy working with and helping people."
Law likes to joke with prospective sales staff that Four Seasons is "not exactly a tough sell because everybody knows the brand." That said, he is quick to note, "owners have extremely high expectations, the corporate office has extremely high expectations, and our guests have extremely high expectations. You're operating in a world where perfection is the goal."
But the benefits are myriad, too. The greatest, says Law, is the opportunity to get involved with the community beyond the hotel doors. Among his fondest recollections was dressing up as Santa Claus while he was Director of Marketing at Four Seasons Hotel Boston and visiting local children's hospitals with Red Sox slugger David Ortiz. "That was one of the four or five things that have made my career truly special."
Being part of the community is a bit harder in New York, he admits. "As significant as this Hotel is to Downtown Manhattan, we're a small fish in a very big pond." But he likes to impress upon new hires that they're not just being recruited to work for a hotel. "I tell them, this is the beginning of your Four Seasons career – we're hiring you for life," he says. "Their job is to help the brand expand and grow, to impress the media down the street as well as international travellers from around the world. It is a big responsibility, but very rewarding."