Back
Road Trippin' SoCal-Style
Aviara beckons with wide-open spaces for a series of easy, breezy and transformative day trips
When it comes to travel, many guests are filling up their gas tanks (or charging their car's batteries!) and hitting the road to satisfy a wanderlust that has been pent up for so long. There's no better destination than sunny Southern California, which beckons with everything from beaches to deserts, coastline to mountain ranges and everything in between. Four Seasons Residence Club Aviara is the most luxurious home base for heading out on a series of spectacular day trips that will reinvigorate a sense of adventure, awaken an appetite for exploration and create a wealth of memories that only road trips can do.
Four Seasons Guest Service Coordinator Kyla is pleased to recommend her favourite day trips that will capture the curiosity of both families and couples alike. Set the tone for an effortless excursion with tasty day-trip snacks and beverages through PREP, and a carefully curated Spotify Playlist that will jumpstart any great adventure. "San Diego County is such a wonderful place to explore. I love the variety that our area offers with everything from dreamy desert landscapes to beautiful mountain vistas, with the beach perfectly situated between it all!" says Kyla.
With Aviara's help, inspired guests will find a renewed sense of adventure with any of these excursions, knowing that there's a warm and inviting place to return to at the end of the day. Relax by the pool, kick back in your spacious villa, indulge in expertly prepared cuisine from Seasons Restaurant and enjoy a perfect night's sleep before hitting the road again, fully recharged, on another amazing adventure.
North County Beach Communities
Distance: 15 Miles
Closest to home base, this exploration of North County's beach communities guides guests on a cruise down historic Highway 101. Rich in history and lore, Historic Highway 101 is as much a part of California culture as the coast itself. It traces a winding path along the coast, delivering stunning views and unforgettable memories in equal measure. Begin the journey in Oceanside, then wind through Carlsbad, Encinitas, Cardiff-by-the-Sea and Solana Beach.
Highlights:
The Encinitas Temple of the Self-Realization Fellowship is a landmark on the Coast Highway at the southern end of Encinitas, perched on the cliffs above the namesake Swamis Beach. It's a lovely location with beautiful meditation gardens and sweeping ocean views.
Architecturally delightful, the historic Encinitas Boathouses are houses built to look like boat.! Built in the late 1920s, they exemplify what has come to be known as early California "courtyard architecture."
The "Cardiff Kook" is a beloved six-foot tall bronze statue of a surfer perched above the Cardiff beaches that locals have come to adorn and costume for events, cultural milestones, and just for laughs.
Take a stroll down Solana Beach's Cedros Design District to explore unique furniture stores, galleries, boutiques and other local retailers.
La Jolla
Distance - 25 Miles
This iconic Southern California town offers up numerous opportunities to enjoy the best of San Diego's coastline. Whether it's catching a wave at La Jolla Shores Beach, shopping and dining in charming La Jolla Village or taking in breath-taking clifftop views, a day spent exploring La Jolla is diving into quintessential SoCal living.
Highlights:
Hike up Torrey Pines Reserve and pause for a deep breath of fresh air.

Visit the Glider Port or if you're feeling brave, arrange for a flight of your own.
Grab a kayak and paddle around the cliffs and caves around La Jolla Shores; there are plenty of well-regarded outfitters who can not only rent you gear but take you on a guided excursion through the waters.
Temecula Valley
Distance - 40 Miles
Southern California's wine country is an idyllic spot for a day trip, boasting more than 50 wineries, a charming and historic Old Town and plenty of ways to spend a leisurely day. Temecula has the perfect balance of geography (rolling hills and vineyards flanked by impressive mountain ranges) and climate (morning mist, warm midday sun, cooling afternoon breezes, and cooler nights) to create an ideal environment for growing high-quality wine grapes.
Highlights:
Embark on a Wine Country tour or tastings at select wineries.
Get a birds-eye view of Temecula Valley's spectacular landscape on a hot air balloon ride.
Stroll down Old Town Temecula's historic wooden boardwalks past rustic western-era buildings, antique shops, and specialty boutiques featuring Temecula-made artisan goods.
Julian
Distance - 56 Miles
Nestled in the beautiful Cuyamaca Mountains in far East County San Diego, this mountain hideaway has its roots in the 1870s gold rush and has retained its western ambiance and rural charm. Known for it's apple harvest during the fall months, Julian is equally beautiful in the spring when it's at its most lush and verdant.
Highlights:
Head to Julian's Main Street to enjoy local art, shop for antiques or savour a slice of legendary pie (try the Dutch apple!) from the Julian Pie Company.
Stretch your legs on the Volcan Mountain Preserve or embark on a hike to the more challenging Cuyamaca Peak.
Enjoy panoramic views of the desert from William Heise County Park.
Desert Drive
Distance - 130 Miles
Marvel at rock formations in Joshua Tree National Park – where two distinct desert ecosystems – the Mojave and the Colorado – come together in a fascinating variety of colours, plants, and animals. Be sure to bring a daypack and provisions on this day trip.
Highlights:
Explore the surreal geologic features and enormous rock formations — such as Jumbo Rocks or Skull Rock — on a hike. Don't forget water and food, even on short hikes!
Visit local art galleries, the Noah Purifoy Desert Art Museum, and the Integration Sound Bath to discover why this area has long attracted artists and bohemian types.
Take a guided walking tour of Keys Ranch, a National Historic Register site and home for 60 years to the Keys family, early settlers in this remote part of the Mojave Desert.
Start planning the perfect road trip through southern California, then consider the Stay Longer - Third Night Free offer at Four Seasons Residence Club Aviara. The offer includes luxurious accommodations, a complimentary third night with two consecutive paid nights, and self-parking.
---
---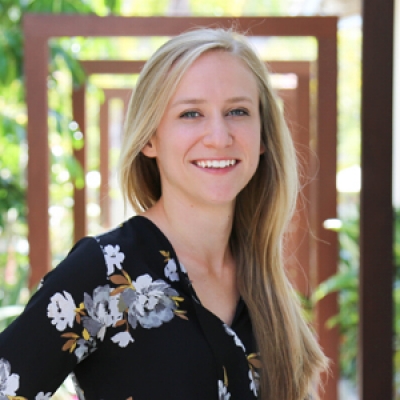 Kelly Wilson
Villa Sales and Marketing Manager
7210 Blue Heron Place
Carlsbad, California 92011
USA Sophia Kicko
Marketing and Public Relations Coordinator
7210 Blue Heron Place
Carlsbad, California 92011
USA
---
Four Seasons Residence Club Aviara
PRESS KIT

Visit Four Seasons Residence Club Aviara Website