Back to Main
Four Seasons Resort O'ahu at Ko Olina
92-1001 Olani Street, Kapolei - Oahu, Hawaii, 96707, USA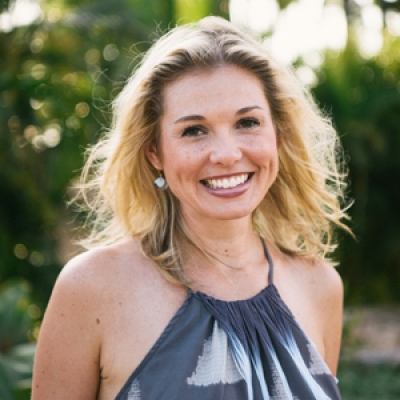 Amanda Douglas
Director of Catering and Conference Services
"My personal approach to each event is to treat it as if it were my own celebration, matched by the idea that no two events are the same."
Four Seasons Tenure
Since 2007
First Four Seasons Assignment: Ritz-Carlton Chicago (formerly a Four Seasons hotel)
Employment History
Ritz-Carlton Chicago (formerly a Four Seasons hotel); Harpo Studios, Chicago
Birthplace
Education
Bachelor of Science - Marketing degree from University of Illinois at Champaign/Urbana
Languages Spoken
Innovator, stylish trendsetter, creative genius - and zen master.  These are just a few of the adjectives used to describe Amanda Douglas, Director of Catering and Conference Services at Four Seasons Resort Oahu at Ko Olina.  With more than 15 years experience as a full-service event specialist, Amanda has carved a stellar name for herself throughout the weddings and events industry.  Her extensive portfolio ranges from elegant celebrity fetes to rustic occasions, progressive parties and intimate elopements, and perhaps the most impressive – Oprah's on-set florist.  No matter the occasion, Amanda executes each event with style and precision.
"No matter the occasion, my top priority is to create a flawless and inspiring event reflective of the guests, all matched by the natural beauty of the Resort's exotic beachside location," noted Belton.  "Simply put, each event should be met by the simple, yet powerful declaration of 'the best day ever!' by both the hosts and their guests.  Four Seasons is renowned for our intuitive service, but also our customised experiences."
Among Amanda's secret arsenal includes her impeccable attention to detail, unexpected design concepts and a profound passion for curating a bespoke party, or as Amanda enthusiastically likes to put it, creating "the best day ever!" for her clients.  This, combined with her infectious personality and warm, calm demeanor, allows Amanda's clients to feel at ease, relax and surrender the planning to Amanda and her capable team of Four Seasons specialists.
Now based on Oahu, Amanda honed her design and event planning skills in Chicago, Illinois, creating a myriad of inspiring events for the city's most elite, from celebrities to athletes.  Belton's keen eye for design began early in her career at Oprah Winfrey's Harpo Studios as the company's coveted floral designer, decorating the television sets, guest green rooms, and throughout the lobby and production offices.
Prior to moving to Oahu, Amanda was most recently the Assistant Director of Catering at the Ritz-Carlton Chicago (formerly a Four Seasons hotel.)  Previously she was the director of catering for PUBLIC Chicago, an Ian Schrager Hotel, where she was responsible for bringing stylish and non-conventional dining concepts to each event experience.
Discover where impeccable design meets bespoke guest experiences along Ko Olina's alluring shorelines.  Get to know Amanda Belton and her team of Four Seasons specialists and embark on an unforgettable celebration.