Back to Main
Four Seasons Resort O'ahu at Ko Olina
92-1001 Olani Street, Kapolei - Oahu, Hawaii, 96707, USA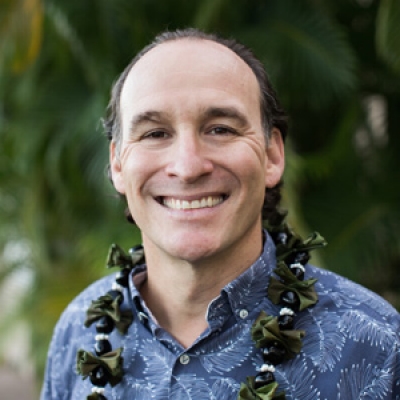 Michael Mestraud
Regional Vice President and General Manager - Hotel and Residential Operations
"Most resorts are so secluded, but this can be a hub for creative programming in food, art, and music. The idea is to attract locals as well as travellers to hang together in our cool, vibrant space."
Four Seasons Tenure
Since 1999, 2003
First Four Seasons Assignment: Assistant Manager, Four Seasons Hotel Chicago
Employment History
Four Seasons Resort Costa Rica at Peninsula Papagayo; Four Seasons Resort and Residences Jackson Hole; Four Seasons Resort The Biltmore Santa Barbara; Four Seasons Resort Bora Bora; Four Seasons Resort Provence at Terre Blanche (formerly a Four Seasons hotel); Sheraton Moorea Lagoon Resort and Spa, French Polynesia; Four Seasons Hotel George V, Paris; Four Seasons Hotel Chicago; Hotel du Rhône Geneva, Switzerland
Birthplace
Education
Hotel and Restaurant Management diploma, École Hôtelière de Lausanne, Switzerland
Languages Spoken
Michael Mestraud has been all over the world for Four Seasons. Now, as General Manager of Four Seasons Resort Oahu at Ko Olina along the island's west coast, he is right where he wants to be. "It has been the dream of my life to go to Oahu," he says, excitedly, of his 2021 appointment to lead the Pacific's-edge retreat. "I like oceans and nature, and I have a strong knowledge of Polynesian culture, which is close to Hawaiian. Here, I've landed on something that's exactly who I am."
He also landed on something in the midst of change. Closed temporarily for a pandemic pause, the Resort reemerged in March 2021 with new transformative offerings from reimagined culinary concepts to enhanced outdoor wellness programs. The former includes Mina's Beach Club, a toes-in-the-sand setting for light bites from James Beard Award-winning Chef Michael Mina, and Dr. Mai Tai's, a cool swim-up bar shaped like a Volkswagen van adjoining the pool. The latter counts new fitness offerings from Naupaka Spa and Wellness Center, such as morning yoga on the Ocean Lawn, new tennis courts, and readapted spa treatments grounded in Lead With Care safety practices.
To Mestraud, those are just for starters. "We want this to be the place where something is happening every week," he says, referencing the Resort's setting within the exclusive Ko Olina community less than a half-hour from Honolulu. "Most resorts are so secluded, but this one can be a hub for creative programming in food, art, and music. The idea is to attract locals as well as travellers to hang together in our cool, vibrant space. There are so many beautiful opportunities to unlock the Resort's full potential, and for me to draw on my experiences with Four Seasons around the world to get creative."
Meantime, Mestraud also draws upon the company's core values to shape his role as GM. He is more inclined to coach people than in the past, and has developed new perspectives on leadership based upon "humility, vulnerability, authenticity, diversity, emotional intelligence, and positivity" – but not ego. "If you have an ego, you can't be a good GM," he says. "Four Seasons believes in developing better humans as well as better leaders. For me, it isn't about reinvention, but about pushing myself to reach impactful milestones."
Born and raised in northeastern France, Mestraud was inspired to hospitality by his mother, who was passionate about welcoming her houseguests with touches of "hotel-style" luxury. At his parents' encouragement, he waited tables on summer breaks from school, and realized early on that "I get really excited making people happy."
After studying marketing in the early 1990s, he headed for the Dominican Republic with dreams of opening a bar. Instead, Mestraud had a "very nasty" run-in with a motorbike that almost cost him a leg and landed him in a hospital for three months. The experience rocked his world: "While I was recuperating, my sister was dating a guy who was going to École Hôtelière de Lausanne. I'd spent my whole life learning to take care of people. So I decided to go back to school to study restaurant and hotel management."
Good Call. He started with Four Seasons in Chicago and Paris in the late 1990s, left the company for a bit, and then returned in 2003 to take part in openings in Provence and Bora Bora. He landed his first assignment as a GM in Jackson Hole in spring 2015, and two years later transferred to lead Four Seasons property in Costa Rica as it was being "re-imagined" into a modern eco-luxury resort.  
Now right at home with his family in the Pacific paradise of Oahu, Mestraud swears at heart he's "the exact same guy" who launched his career in the American Midwest. "I still never feel like I'm working; instead, I'm creating memories," he says. "That's why I'm best suited to Resorts. There is something magical and fulfilling about their pace, and I love to see guests enjoying themselves. The value of that for me will never change."