Back to Main
The Ocean Club, A Four Seasons Resort, Bahamas
One Ocean Drive, Paradise Island, Bahamas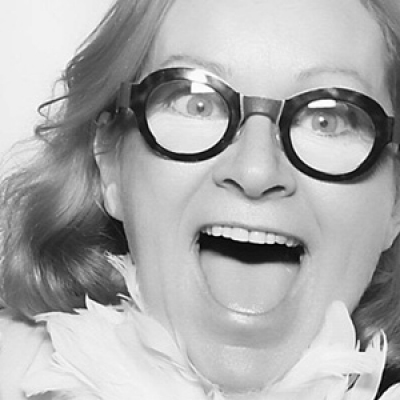 Jane Waterous
Artist in Residence
"There is always this magical moment when guests see my art for the first time and their expressions glow with the joy and excitement of new discovery. It complements the entire experience of the Resort."
Four Seasons Tenure
With The Ocean Club since 2010, and with Four Seasons since 2017
First Four Seasons Assignment: Current
Birthplace
Brantford, Ontario, Canada
Education
Bachelor of Fine Arts, Queen's University, Kingston, Ontario; AOCA Graphic Design & Advertising, OCAD University, Toronto, Ontario; Computer Animation, Sheridan College, Mississauga, Ontario; Graduate Film Studies, New York University
Languages Spoken
Between colourful gardens, multi-tiered landscapes, sparkling swimming pools, and white-sand beaches spilling into Caribbean blue, there is no end of Instagram-worthy scenery at The Ocean Club, A Four Seasons Resort Bahamas. But for imagery that creates memories as much as it captures them, take a look around the lobby at the ever-changing array of works on display from Artist in Residence Jane Waterous. 
"I've created a living lobby here that has really become part of the Resort," says Waterous of the focus of her unusual relationship with the iconic Paradise Island property. "I get emails everyday from guests who are captivated by the art and the Resort experience. They often tell me it was the first time their entire family was positively engrossed in works of art."
Over here, Waterous might display a piece from her signature Gatherings series of three-dimensional works of sculpture-like figures comingling in open space. Over there, she might put up something from her Into the Blue series portraying human figures, buoyant with excitement, jumping into the blue unknown of sky and sea. "They're my happiest paintings." And in this corner, or that corner, maybe something from her Morse Code collection, with excerpts from historic speeches, songs and poems laid out as dots and dashes of Morse code through patterns of light, dark and colour. 
Waterous is a firm believer that art should be organic and allow those that view it to interpret the meaning for each piece as it speaks to them. Hers is constantly changing as she tests her creative abilities by adding new and unique pieces for guests to discover. The real treat, for the artist and for guests, is the first public display of any new series in the lobby. "They can go to bed at night and wake up to find new paintings to discover," she says. "It's kind of magical."
Waterous frequently engages guests in conversation about her works, her career, and the world of art beyond the Resort. She is a regular presence at functions within various meeting and event spaces where her works are displayed, and she often invites interested parties to visit her home just down the street from The Ocean Club to see her complete body of works. There is always a lot for them to look at as she experiments with new materials and pushes her artistic boundaries and themes. "I'm an artist; that's what I do."