Back to Main
The Ocean Club, A Four Seasons Resort, Bahamas
One Ocean Drive, Paradise Island, Bahamas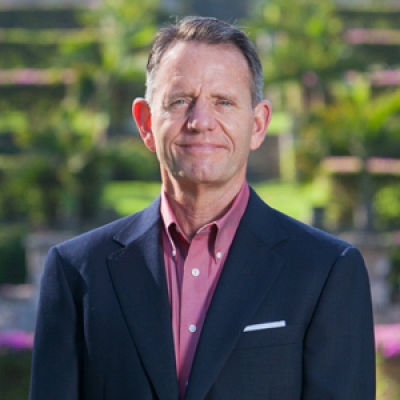 John Conway
General Manager
"One thing I've known throughout my career is that excellence all comes down to people."
Four Seasons Tenure
Since 2017
First Four Seasons Assignment: Current
Employment History
One&Only Ocean Club, Paradise Island, Bahamas; The Cove Atlantis, Bahamas; Royal Towers at Atlantis, Paradise Island; The Ritz-Carlton, Bali; The Ritz-Carlton, Seoul; The Ritz-Carlton, Naples, Florida; Alderbrook Inn, Union, Washington; Hotel Bellevue, Washington; Holiday Inn, Bellevue, Washington
Birthplace
Education
Studied Hotel & Restaurant Administration, Washington State University; Business Administration, University of Washington
Languages Spoken 
Building on a decades-long legacy at the heights of luxury hospitality, John Conway is the General Manager of The Ocean Club, A Four Seasons Resort, Bahamas.  Having embarked on some incredible journeys of his own, he's the ideal person to lead the next chapter in this legendary resort's unfolding story.
He brings plenty of experience to his position, including four years leading The Ocean Club under a previous management company, and more than twenty years on the Bahamian hotel scene, during which he has seen a lot of change and earned a lot of trust.  
"We have been very successful in the past, and now with Four Seasons service, we look forward to continually elevating the guest experience with our amazing team for years to come."
Building upon a multi-million-dollar investment in 2014 that saw room renovations, a new oceanfront pool, and the opening of five world-class restaurants, since taking over management of the Paradise Island property Four Seasons has led a series of enhancements to introduce a new level of modern luxury to The Ocean Club while preserving the property's historic Caribbean glamour.
Conway is optimistic about the future. "One thing I've known throughout my career is that excellence all comes down to people. With the support we're receiving now, and the dedicated team we already had at the hotel, there's no stopping us," he says.
Conway got his start at the age of 12, first sorting garbage, then busing tables at a marina in the San Juan Islands off the northwest corner of Washington State. Moving on to a steakhouse in Bellevue, he knew he'd found his calling the moment he stepped onto the floor. "I loved the idea of welcoming people and taking care of them. You're a server, not a servant. It was, 'Welcome to my table: I'm your guy.'"
He moved on again to a local Holiday Inn owned by progeny of the founding family of the Westin hotel chain. The hotel restaurant, overseen by a chef who had scored gold at the Culinary Olympics, was the finest spot in Bellevue at the time, he says. Starting as a server, Conway mastered gueridon service and worked his way to waiter, captain, and then to maître d'. When the hotel owners offered him a spot in the front office to learn the rooms division, Conway took it.
Conway later returned to the food and beverage side, joining Hyatt in 1983 and then Ritz-Carlton in 1988 starting in Naples, Florida. There he rose from assistant food and beverage manager to hotel manager in three years, with turns on opening teams of other hotel group properties along the way. "When they asked me where I wanted to go as general manager, I said Asia," he recalls. "I didn't have any experience in Asia, but back then no one in the company did, so it didn't matter."
Apparently: Conway landed first in Korea, where he designed and oversaw construction and managed The Ritz-Carlton, Seoul, and then transferred to Indonesia, where he did the same for The Ritz-Carlton, Bali. After three years at the latter, he was recruited to lead the redevelopment of Atlantis Resort on Paradise Island in the Bahamas. Conway wore many hats and played many roles over several years at the resort including designing and opening three hotels with 2,300 rooms between them from 1998 to 2007.  He joined The Ocean Club as General Manager in 2013.
Away from the resort, Conway is an enthusiastic exerciser – "just trying to keep the engine running" – and an avid boater. He spent his first few years in the Bahamas residing on a 53-foot sailboat with his family: "It took an intervention by my wife and daughters to get us back on dry land." ­Now he enjoys cruising the crystal blue sea between the many islands of the Bahamas in his powerboat. "The water here is so clear and beautiful, you swear you're going to run aground when it's 60 feet deep."