Back to Main
Four Seasons Resort Orlando at Walt Disney World® Resort
10100 Dream Tree Blvd., Lake Buena Vista, Florida, 32836, USA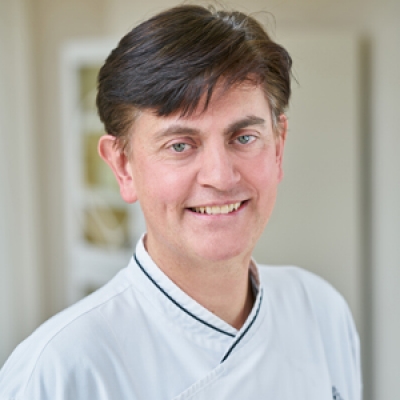 Fabrizio Schenardi
Executive Chef
"I have to admit, I don't have much down time. Most of the time, I think about food."
Four Seasons Tenure
Since 2010
First Four Seasons Assignment: Executive Chef, Four Seasons Hotel St. Louis

Employment History
Four Seasons Hotel St. Louis; Pelagia Trattoria, Renaissance Tampa Hotel International Plaza; St. Regis Monarch Beach Resort and Spa, Dana Point, California; Beverly Wilshire,

A Four Seasons Hotel

; Four Seasons Resort Maui; Hotel Europa, Rapallo, Italy; Mayflower Hotel, Washington, DC; Renaissance Jamaica Grand Hotel, Ocho Rios; Nikko Hotel, Essex House; REMI Restaurant, New York; Forte Village Hotel, Sardinia
Birthplace
Education
Culinary Arts Diploma, Istituto Alberghiero Ravizza, Torino, Italy
Languages Spoken
English, Italian, French, Spanish
"My food will do well if it's created the way it is supposed to be," says Fabrizio Schenardi, Executive Chef of Four Seasons Resort Orlando at Walt Disney World Resort, with the assurance of someone whose food has done quite well, indeed, for the past quarter century. Schenardi has been at the helm of the kitchens at Four Seasons Resort Orlando since its 2014 opening, overseeing six restaurants plus a large banquet operation.
Having worked at admired hotel restaurants across two continents, Schenardi fashions modern Italian cuisine with the freshest ingredients, Mediterranean inspiration and the "Fabrizio twist," which might be a distinctive cooking method or an unexpected spice combination. "I try to keep my recipes as close to the original as possible, just brought up to date."
A native of Italy, it's only perfect Schenardi oversees Ravello, the Resort's Italian restaurant, offering an open kitchen featuring a pizza oven and unique demonstration kitchen. Ravello features authentic cuisine, with some delicious, original recipes, many straight from Schenardi's grandmother's kitchen. Everything in Ravello is house made by Schenardi and team, with several authentic Italian ingredients, such as the imported Italian flour used in the pastas and pizza dough.
Schenardi loves flavour in both food and life. A firm believer in freshness and simplicity, he often creates his dishes with just five or six quality ingredients.  "Guests are looking for fresh food these days, period. The chef should focus on making people feel welcome, not on chasing trends," he adds.
Schenardi was key to putting Capa steakhouse on the map, creating an innovative menu featuring a mix of Spanish-style tapas with prime meats and fresh seafood. Capa, on the Resort's 17th level, has received national acclaim, including a 2020 Wine Spectator Award of Excellence as well as being named to the 2016 list of 100 Best Wine restaurants in the US by Wine Enthusiast magazine. Locals attest Capa is well-known for both its incredible cuisine and service - Orlando Magazine named Capa both "Best Restaurant" and "Best Steak" in 2016.  In November 2016, Schenardi and team were also honoured by being invited to cook at the exclusive James Beard House in New York. In November 2019, Schenardi was invited to appear as a contestant on the Food Network hit television show Beat Bobby Flay, which aired in August 2020.
In 2015, Schenardi received the prestigious Paolo Bertani Award for promoting Italian culinary culture, and he regularly works with Italian culinary schools on special events in Ravello. Wherever Schenardi cooks, guests can expect an inviting atmosphere led by the chef himself.
Pushed by the Italian education system to choose a career focus early, Schenardi studied electronics but quickly grew to loathe the subject. "My mother told me my head would fly if I didn't find something I was passionate about." Following culinary studies in Torino and an apprenticeship in Sardinia, he headed to plum positions in New York, Jamaica, and Dana Point, California, among others.
International exposure aside, it's the Mediterranean that still inspires Schenardi the most, and he eats his way from Genoa to Marseilles almost every year to prove it. Capa, the Resort's steakhouse, has a Spanish/Mediterranean influence, and Schenardi has succeeded in presenting cuisine that has created some buzz in Orlando. "Lots of people don't use Mediterranean cuisine the way it's supposed to be used. I like to experience it authentically." And to cook it that way, too.
Click here to see Chef Schenardi talk about his passion for Italian cuisine.