Back to Main
Four Seasons Resort Orlando at Walt Disney World® Resort
10100 Dream Tree Blvd., Lake Buena Vista, FL, 32836, U.S.A.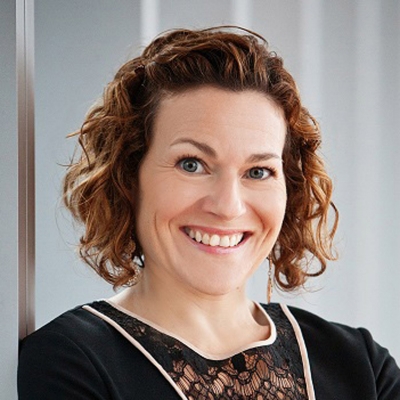 Laure Hitzig
Director of Catering
Four Seasons Tenure
Since 1996
First Four Seasons Assignment: Assistant Manager, The Bristol Lounge, Four Seasons Hotel Boston
Employment History
Four Seasons Hotel Miami; Four Seasons Resorts Lanai; Four Seasons Resort Maui at Wailea; Four Seasons Hotel Boston; The Pierre, New York (formerly a Four Seasons hotel)
Birthplace
Education
Bachelor of Science degree in Hospitality Management, Ecole Hôtelière de Lausanne, Switzerland
Languages Spoken
When one thinks of France, it's often about style, elegance, and exquisite taste - all attributes represented in Laure Hitzig, the très chic Director of Catering at Four Seasons Resort Orlando at Walt Disney World® Resort. 
Born and raised in France, Hitzig received her degree in Hospitality Management from the prestigious Ecole Hôtelière de Lausanne in Switzerland.  She interned at the legendary hotel The Pierre in New York City, then managed by Four Seasons, and returned upon graduation to work for The Bristol Lounge at Four Seasons Hotel Boston.   While working in food and beverage, Hitzig discovered her love of catering, and after four years in Boston, she traded snow for surf and headed to Hawaii. 
Hitzig worked in catering at both Four Seasons Resort Maui and Four Seasons Resorts Lanai, and was instrumental during the re-branding of the Lanai resort. After nearly five years in Hawaii, Hitzig transferred to serve as Director of Catering for Four Seasons Hotel Miami. In 2012, under Hitzig's leadership, the team won the highly sought after Catering Hotel Team of the Year award among all of the Americas properties within Four Seasons Hotels and Resorts. After six years living the South Beach lifestyle of Miami, Hitzig brings a sizzling dash of Miami energy to the new Orlando property, which attracted her largely due to the versatility and scale of the Resort.
"I love our outdoor space and how much natural light the indoor space has," says Hitzig. "This property is so flexible, and with two ballrooms, three event lawns, and five restaurants, we can accommodate so many different tastes and styles of events."
Since Hitzig started out in food and beverage, her love of food was instilled early on. A gourmand at heart, Hitzig cooks dinner at home most nights, and her cuisine of choice is healthy, fresh food.  Culinary knowledge is a must in the world of catering, and Hitzig is known for asking her team members food-related questions during the interview process, such as "what are 10 ways that eggs can be prepared?"
"If they say 'scrambled,' or 'over-easy,' then they probably don't know much about food!" laughs Hitzig. "But if they say a soufflé, a quiche, a hollandaise sauce - then, I'm intrigued." 
At Four Seasons Resort Orlando at Walt Disney World Resort, Hitzig has a catering team of 12, and oversees the many meetings and events held within the nearly 40,000 square feet (3,500 square metres) of space.  From corporate retreats to galas to bar mitzvahs and more, with three gorgeous event lawns and a stunning lakeside setting, weddings are also a focus.  Hitzig loves meeting with brides and grooms and bringing their concept for the "Big Day" to fruition, and she's no stranger to over-the-top events. In Miami, she recalls one couple who draped the walls of the entire meeting floor to match their colour scheme. 
Also, if a bride happens to have a jewelry snafu, Hitzig knows how to be of service.  Always well accessorized, Hitzig's hobby is jewelry making. She once made light blue pearlescent crystal Swarovski jewelry for an entire bridal party.
With or without her dazzling jewelry creations on, Hitzig adds a dash of sparkle that translates into the brilliant events she effortlessly plans.