Back to Main
Four Seasons Resort Orlando at Walt Disney World® Resort
10100 Dream Tree Blvd., Lake Buena Vista, FL, 32836, U.S.A.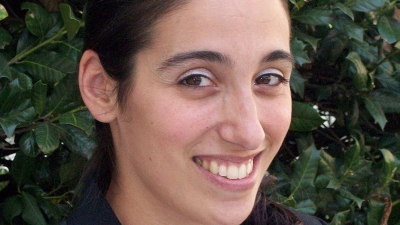 Sandra Ferrarese
Chef Concierge
"A concierge is only as good as their information and sensitivity. If you don't care about your guests, you can't understand what they need."
Four Seasons Tenure
Since 2001
First Four Seasons Assignment: Concierge, Four Seasons Hotel Buenos Aires
Employment History
Four Seasons Hotel Buenos Aires; Park Hyatt Buenos Aires Hotel; EMI-Odeon convention; Importadora y Exportadora Difonso Hnos
Birthplace
Education
Bachelor of Arts, Demography and Tourism, John F. Kennedy University, Buenos Aires
Languages Spoken
English, Portuguese and Spanish


As talented as they are at imparting wisdom, hotel concierges also need to know about communication. "I like to listen to my guests talking and interact with them before I even think about their request," says Sandra Ferrarese, Chef Concierge at Four Seasons Resort Orlando at Walt Disney World® Resort. "If they ask me for a cool restaurant, my first question is, 'What's cool for you?' The way they reply is going to help me figure out what they're going to enjoy."
One of Ferrarese's top talents is communicating, not only with adults, but with children as well. When asked if she has a specialty, she says "children" without hesitation, and her face lights up as she describes how much fun she has planning family activities.  Creating a special experience for our youngest guests is what makes Ferrarese the happiest, so it's no surprise that she's found her calling here in Orlando, one of the world's top destinations for families.
"This is the perfect city for me. It's a dream," says Ferrarese, who is a mother to two young boys.
Joining Four Seasons Resort Orlando at Walt Disney World Resort from Four Seasons Hotel Buenos Aires, Ferrarese was among the first female concierges from Argentina invited to join Les Clefs d'Or, the international organization of hotel lobby concierges. Attending the strikingly international congress was both eye opening and rewarding, offering her innumerable contacts around the world.  Ferrarese is active with both the Les Clefs d'Or and the Central Florida Concierge Association.
Ferrarese was inspired to her job early, when she watched a hotel concierge in action during a family vacation to southern Argentina. While still in high school, she landed a temporary job working an EMI-Odeon convention, helping a Buenos Aires hotel give shelter to the world's greatest rock 'n' roll band, the Rolling Stones. She stayed on, working her way from night shift on the front desk to daylight at the concierge desk until the hotel switched flags to Four Seasons in 2001. Five years later, she was Chef Concierge. "There were seven of us all together. That's a lot of concierges, but we kept very busy."

Indeed. With the plethora of activities ranging from theme parks to shopping to golf and water sports and more, Ferrarese and her colleagues spend time visiting places and developing new ideas in preparation for upcoming action. Every month, each experiences 15 sites and services throughout Orlando – new restaurants, boutiques, city tours, theme park attractions, art exhibits – with impressions compiled and shared among the staff. It's engrossing but enjoyable, says Ferrarese: "My eyes are always open, and I'm always on my toes. It's a full-time passion."