Back
Top 10 Reasons to Come Back to Tokyo
Rediscover Japan's captivating capital with these top 10 experiences, curated by the Concierge team at Four Seasons.
1. Stay at Four Seasons Hotel Tokyo at Otemachi. Experience next-generation luxury at Four Seasons, soaring high above the financial heart of Tokyo. With its breathitaking array of views, inventive gastronomy and carefully-crafted aesthetic, Four Seasons Hotel Tokyo at Otemachi takes guests on a sensory journey of discovery. Take in 360-degree panoramas of the Imperial Palace and its lush gardens, cityscapes punctuated by the Tokyo Skytree, and even Mount Fuji on clear days. Sky-high rooftop terraces offer the best seats in town to sublime seasonal landscapes, elevated by personalised service and a bevy of drinking and dining experiences. Tokyo's modern energy and honoured traditions come together seamlessly at this highly-anticipated urban retreat.
2. Celebrate an iconic matsuri (festival). Join the festivities of Kanda Matsuri, a kaleidoscopic parade of floats, mini-shrines, dancers, musicians and priests on horseback. Held over a weekend in mid-May, the vibrant procession begins at Kanda-jinja Shrine located near Four Seasons, then winds its way to Otemachi – all the while accompanied by resounding chants to the beat of taiko drums. Dating back to 1600, Kanda Matsuri has its origins in Tokugawa Ieyasu's victory in the Battle of Sekigahara, which cleared his path to the shogunate.
3. Watch a wondrous firework display. Marvel at a dramatic dance of light, colour and music at the Sumida River Fireworks Festival, a signature summer event in Tokyo. Join local residents for the revelry, many of whom come with loved ones to enjoy the "flowers in the sky." Observed by nearly one million people gathered along the riverside, in boats and on rooftops, the spectacular display lights up the night sky for over an hour and a half. Tokyo's pyrotechnic craftsmen are constantly experimenting with new shapes and colours – meaning you get to witness some truly creative fireworks.
4. Savour a starred epicurean adventure. Home to an astounding 226 Michelin-starred restaurants, Tokyo holds the title of Michelin capital of the world. Compared with its counterparts such as Paris and London, the city offers the chance to enjoy multiple award-winning meals without breaking the bank. Choose from an intriguing variety of venues and cuisines as you wine and dine your way across this foodies' paradise, from intimate tucked-away gems to dining establishments that love being in the spotlight. Get in touch with the Concierge at Four Seasons to tailor the perfect gastronomic itinerary.
5. Drink coffee like it's the 1920s. Long before Starbucks, Tokyoites got their caffeine fix at kissaten (old-school coffee shops). Born at a time when Japan was modernising, these social hubs welcomed everyone from salarymen to university students. Step into a world seeped with nostalgia at one of the many kissaten that still dot the city, from moody jazz cafés to literary establishments lined with books. At Café de l'Ambre in Ginza, you can sample single origin varieties aged for 10-20 years and brewed with a cloth filter, while Koffee Mameya in Omotesando stocks beans from great roasters around the world.
6. Soak in the spirit of Omotenashi. A quintessentially Japanese notion, Omotenashi refers to authentic local hospitality that anticipates the needs of others and values attention to detail. Notice the touches of Omotenashi sprinkled into everyday life in Tokyo – from the way staff bow their heads and greet you warmly when you enter a store, to how the taxi door opens automatically without you having to reach for it.
7. Zip through Japan in plush comfort. A ride on the Shinkansen bullet train is an adventure in itself. Famed for their smoothness and punctuality, these sleek marvels of Japanese engineering clock speeds of up to 200 miles (325 kilometres) per hour. Experience train travel like never before in the Gran Class, an exclusive car with ultra-spacious seating, gourmet meals and a dedicated host. Other luxury trains offer the feeling of a boutique hotel on wheels. Take in the majestic beauty of northern Japan from aboard the Royal Express by Tokyu Dentetsu, featuring observation decks, wood-panelled interiors and menus by a Michelin-starred chef.
8. Explore oh-so-Japanese stationery. For stationery connoisseurs, Tokyo is a land of endless delights. With every changing season, Japanese stationery companies release new line-ups of products – from sophisticated gadgets and writing instruments, to themed letter sets and journals. Stock up on your favourites at Maruzen Marunouchi bookstore, LoFT in Ginza or Shibuya, and Tokyu Hands in Shinjuku. A must-visit for artists, Pigment Tokyo in Shinagawa stocks an incredible range of art supplies, including pigments in 4,500 hues, 200 kinds of Sumi ink sticks, and 50 types of isinglass.
9. Immerse in inventive digital art. Discover a mind-bending world of artwork without borders, a museum without a map. Spread across 10,000 square feet (930 square metres), the teamLab Borderless Museum houses exhibits that transition through different spaces, intermingle with each other, and are influenced by the audience. Created by a group of ultra-technologists, these immersive pieces of art and music unlock new ways for the self to interact with the world. You are encouraged to participate through touch and movement, and create a new reality with others – no two visits are exactly the same.
10. Take a storied architectural journey. Experience Tokyo's fascinating evolution through its iconic buildings. Travel back to 1931 at KITTE, occupying the former premises of the Central Post Office – an early 1900s structure that was set to be replaced with a skyscraper until the then-communications minister stepped in to preserve its historic façade. Fast-forward to Japan's Metabolism movement at Yoyogi National Gymnasium, built for the 1964 Tokyo Olympics and featuring a swooping roof that recalls both a shrine and an upturned boat. Return to the present with a tour of buildings designed by Kengo Kuma, one of today's most influential Japanese architects, known for a fluid aesthetic that blends in with the surrounding environment.
---
---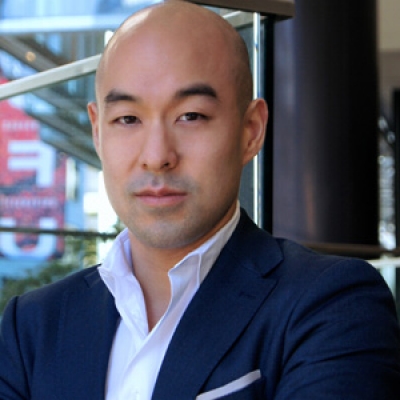 Shingo Kido
Director of Public Relations and Communications
1-2-1 Otemachi
Chiyoda-ku, Tokyo, 105-0021
Japan
---
Four Seasons Hotel Tokyo at Otemachi
PRESS KIT

Visit Four Seasons Hotel Tokyo at Otemachi Website