Back
Four Seasons Hotel Philadelphia Announces New Key Culinary Staff and Promotions
August 30, 2022,
The city's first and only Forbes Travel Guide Five Star property announces the appointments key culinary staff: Fabio Pineda as Executive Chef for Four Seasons Hotel Philadelphia at Comcast Center, Damien Graef as Jean-Georges Sommelier and the promotions of Ryan Schmitt to Executive Sous Chef and Danielle Seipp to Executive Pastry Chef.
Fabio Pineda
Chef Pineda's responsibilities include overseeing all culinary operations of the Hotel, as well as building and fostering relationships with local purveyors and farmers to provide a locally-influenced quality of food for the restaurants and event spaces. Pineda has more 20 years of culinary experience working in the US, UAE, Oman, Thailand, and China, and brings a strong knowledge in Mediterranean, modern American, Latin, and Asian cuisine. Not a stranger to the Four Seasons family, Pineda worked at Four Seasons Hotel Miami from 2004 to 2008 as Junior Sous Chef. He has held several executive and leadership roles in properties around the world under Fairmont Turnberry, Fairmont Dubai, Swiss Hotel Bangkok, Shangri La Oman, Ritz Carlton Sanya, The Address Dubai, and Ritz Carlton Shanghai. Most recently Pineda served as the executive chef at the EDITION Miami Beach where he led two very successful Jean-Georges restaurants, Matador Room and Market.
Damien Graef
Graef will oversee the Hotel's wine program for Jean-Georges Philadelphia and JG SkyHigh, including the pairings for the tasting menus. For more than 13 years Graef has worked in fine dining restaurants throughout Manhattan and Brooklyn, serving in roles from server assistant to general manager, and as he puts it, "fell in love with wine along the way." He owns Bibber & Bell, a neighbourhood wine store in Williamsburg focused on small, organic producers. He also currently runs the wine list for Barboncino, a pizzeria and restaurant also located in Brooklyn. His relationships with independent and small-batch wineries will be reflected on the wine list and allow guests to discover new bottles.
Ryan Schmitt
With experience spanning across the country, Chef Schmitt carries more than ten years within the brand, including Four Seasons Hotel Beverly Hills. After graduating from Le Cordon Bleu, Schmitt's career gravitated toward pastry, where he worked for legendary chefs and restaurateurs including the late Michel Richard and Gordon Ramsay. In his new position as Executive Sous Chef, Schmitt will direct daily culinary operations at Jean-Georges Philadelphia, JG SkyHigh, Vernick Fish and Vernick Coffee Bar, while overseeing food and beverage offerings for meetings, corporate events, local catering functions, and special occasions in the Hotel's 15,602 square feet (1,450 square metres) of event space. Prior to joining the opening team as Executive Pastry Chef at Four Seasons Hotel Philadelphia at Comcast Center team, Schmitt was the Executive Pastry Chef at Four Seasons Hotel Denver.
Danielle Seipp
Seipp joined the Vernick Coffee Bar team in 2018 and has been with the property since opening. In her new role as the Hotel's Executive Pastry Chef, Seipp will oversee each of the outlet's pastry and bread production including Jean-Georges Philadelphia, JG SkyHigh, Vernick Fish, Vernick Coffee Bar, as well as banquets. She has more than 10 years of experience in dessert creation, management of operations on a company-wide level, with accolades spanning different food publications including Zagat's 30 Under 30. Previously, Seipp was with Vetri Family as the executive pastry chef.
---
---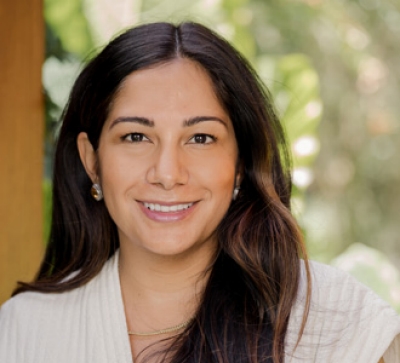 Melissa Quiñones DeShields
Public Relations Director
One North 19th Street
Philadelphia, Pennsylvania 19103
USA
---
Four Seasons Hotel Philadelphia at Comcast Center
PRESS KIT

Visit Four Seasons Hotel Philadelphia at Comcast Center Website