Back
Celebrate a Fairy Tale Festive Season at Four Seasons Hotel Prague
From renowned Christmas markets to local traditions and magical views, Four Seasons presents enchanting experiences and dining specialties to celebrate the holidays in Prague
October 2, 2023,
As the advent season approaches, Four Seasons Hotel Prague is set to unveil a captivating holiday program filled with lavish feasts and festive activities, where every detail, from the special lobby décor to enchanting views of the city, invites guests to experience the magic of the holiday season. Prague, one of the most beautiful cities in the world, becomes a winter fairy-tale, presenting the perfect setting for a memorable escape.
Festive Dining Extravagance
Afternoon Tea – Starting on November 3, 2023
The Gallery will transform into a fashionable spot for Festive Afternoon Tea. Diners will be pampered with champagne, desserts and canapes. The experience will be enhanced by live piano music every Friday to Sunday afternoon.
Christmas Eve Dinner – December 24, 2023
Executive Chef Marco Veneruso invites guests to experience a memorable Christmas with their loved ones over heartwarming dishes curated into a five-course degustation menu at CottoCrudo restaurant.
5-course menu, CZK 3200 per person, CZK 1500 per person for wine pairing
Christmas Brunch – December 25, 2023
A touch of Italian festivities will arrive at CottoCrudo Restaurant for the annual Christmas Brunch. Each dish is a tribute to the rich culinary traditions of Italy, promising a memorable celebration in the warm and festive ambiance of the restaurant.
CZK 2900 per person, CZK 1400 per person for wine pairing
New Year's Eve Dinner - December 31, 2023
The restaurant team is set to put on a lavish spread of gourmet dishes. Accompanied by the stunning backdrop of the Prague skyline, the six-course New Year´s Eve Dinner will ensure guests can usher in the new year with style and elegance.
6-course menu, CZK 9900 per person, CZK 2900 per person for wine pairing
For festive dining reservations, call +420 221 426 880.
Festivities the Local Way
Concierge team weaves tales of local Christmas traditions, allowing everyone to live and celebrate like a local amid the atmosphere of Prague in winter. From highlighting the city´s iconic Christmas markets to explaining Czech holiday customs - such as carp scales for good luck - this personalized experience will enrich any stay.
Traditional Christmas Markets
One of the most famous Christmas Markets in the world at the Old Town Square is set to welcome visitors from the first advent weekend. The area comes alive with the tallest Christmas tree in the country, meticulously crafted nativity scenes, the tempting aroma of freshly baked trdelník, and the sparkling allure of festive decorations. Guests will have the perfect opportunity to purchase Christmas presents with a unique local touch.
Holiday River Cruise
For those seeking a truly romantic experience, the Hotel offers a private ride aboard a charming wooden Four Seasons boat. Guests are invited to sip on mulled wine, sample roasted chestnuts and marvel over the snowy banks of the Vltava River.
Getting into Arts and Crafts
Marionette Puppet Making - For those with a creative flair, this approximately 2-hour long workshop will demonstrate how to assemble a functional puppet. Once assembled, individuals can adorn it with their own unique designs.
Glassworks Workshop - There is a hidden little crafty workshop with gallery under an archway just a few steps from the Old Town Square. Here, guests will have the opportunity to try their hand at blowing their own piece of glass or crafting a candleholder perfect for long winter evenings.
Open-Air Folk Museum - A journey back in time with a visit to a countryside open-air folk museum, where guests can walk through period building, which will be decorated in a winter theme with a display of folk crafts.
Advent Pampering at AVA Spa
Relaxation enthusiasts are invited to indulge in relaxation at the Hotel´s AVA Spa. The team of therapists have prepared a number of seasonal treatments, ensuring every moment is curated to ensure beaty and renewal.
Magic of Christmas Love Couple's Treatment - This romantic experience captures the essence of Christmas enchantment with the unique "Christmas Kiss under the Mistletoe" couples treatment. It's a chance to indulge in the ultimate expression of love and connection as expert therapists use enchanting herbal poultices and special essential oils, creating a festive treatment that nurtures both body and soul. 60 minutes, CZK 9200 for two people
Winter Wonderland Facial by Swiss Perfection - Guests are invited to step into a world of frost-kissed beauty and rejuvenation. The facial unlocks the secrets to a vibrant and luminous complexion while indulging in the enchanting atmosphere of a winter wonderland. The spa's skilled estheticians have curated a facial treatment that combines cutting-edge skincare techniques with the soothing touch of winter's gentle embrace. 60 minutes, CZK 16 000 per person
Additionally, the serene Vitality Pool with a fireplace provides an ideal alcove for quiet reflection and relaxation following a session of seasonal pampering.
For bookings, call +420 221 427 830.
Room with a Magical View
In the Hotel's Premier River Rooms and Signature Suites, guests are invited to awaken to picturesque scenes reminiscent of a winter fairy tale and fall asleep amid the glow of the city's hundred spires. Unparalleled views of the iconic Prague Castle, the Vltava River, and the historical Charles Bridge, all bathed in the soft, enchanting luminescence of winter, create a magical experience.
---
---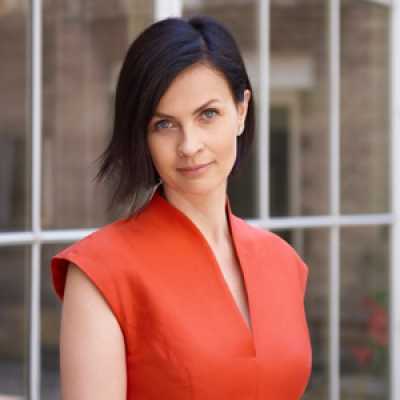 Veronika Tamchynova
Director of Public Relations and Communications
Veleslavínova 2A/1098
Prague, 110 00
Czech Republic
---
Four Seasons Hotel Prague
PRESS KIT

Visit Four Seasons Hotel Prague Website