Back
Four Seasons Hotel Prague is Launching "Room with a View," a New Short Stories Campaign
One Presidential Suite with a breathtaking view becomes a movie set for three different stories
August 9, 2023,
The campaign Room with a View highlights the hotel's unique riverside location, showcasing stunning vistas guests can enjoy from their rooms and terraces. It also symbolizes the windows Four Seasons Hotel Prague opens to the best experiences the city has to offer, connecting guests to the pulse of the urban life.
Three distinct narratives converge around a shared theme: a Presidential Suite boasting a breath-taking view, and the Hotel team's relentless dedication, embodied by real-life staff members, Gabriele and Ivan. Whether it's crafting a surprise rooftop romantic dinner or arranging a gown for a black-tie event, the series highlights that at Four Seasons Hotel Prague, luxury is about bespoke acts of genuine care and commitment to curating unforgettable moments for each guest.
The campaign is set to unfold gradually, commencing in August with "Mission Possible." This initial tale springs to life as a couple receives a surprise invitation to a black-tie event scheduled for that very evening. Thanks to the genuine care and concierge's swift action, the Hotel team turns the impossible into possible.
Set in one of the world's most romantic cities, Prague, the second feature, "Love at First Sight," unfolds the love tale of a young couple. In a secret collaboration with the concierge, the gentleman masterminds a surprise rooftop dinner at sunset. Against the backdrop of the Prague skyline that rivals an epic movie set, their romantic narrative transforms into an unforgettable experience.
The final video of the campaign, "Feel the Heartbeat of Prague," focuses on wellness and lifestyle. Shot in a TikTok format, the story is told by a local singer and actress, who dances through the Hotel and Prague, capturing the energy of the city.
Four Seasons Hotel Prague Hero
Ivan, a central figure in both "Mission Possible" and "Love at First Sight," has been a beloved bellman at Four Seasons Hotel Prague for 15 years. He's a popular fixture among guests, his warm smile and welcoming persona often being the first greeting upon arrival. Despite nearing retirement age, his role keeps him energized and youthful, reflecting his enduring spirit. "The most rewarding part of my job is welcoming back our returning guests as old friends," says Ivan.
---
---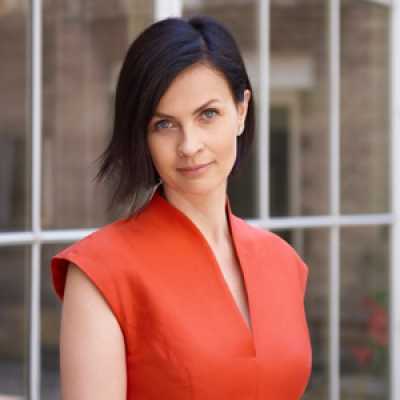 Veronika Tamchynova
Director of Public Relations and Communications
Veleslavínova 2A/1098
Prague, 110 00
Czech Republic
---
Four Seasons Hotel Prague
PRESS KIT

Visit Four Seasons Hotel Prague Website